Commentary
Making it, without jumping a fence
Updated:
August 10, 2011, 10:52 AM ET
By
Duff McKagan
| Special to ESPN.com
Like more than a few of you readers (one would assume), I played youth football. Also like most of us, I look back at my time playing football and think in much more grandiose terms than what was probably the actual truth.
McKagan's Playlist

The Life asked our columnist Duff McKagan to give us some music recommendations. Here's what he had to say:
Went and saw the "Hell On Earth" tour last weekend, featuring Slayer, Rob Zombie and Exodus. Suffice it to say, there were no teddy-bears and pink pom-poms to be found anywhere near. RAAAARRR … BLARR … or whatever.
Exodus -- "Deathamphetamine" from "Shovel Headed Kill Machine" (iTunes | Amazon): The perfect example of when hardcore punk and metal meshed. These guys were one of the true pioneers of thrash, but have been overlooked by many.
Rob Zombie -- "Living Dead Girl" from "Hellbilly Deluxe" (iTunes | Amazon): Classic Zombie storytelling of the creepiest kind. These guys have just simply been killing it live lately, and last Saturday night in Seattle marked the end of their epic two-year tour.
Slayer -- "Angel Of Death" from "Reign In Blood" (iTunes | Amazon): Oh yes, and then there is the almighty Slayer. I saw them on this "Reign In Blood" tour back in the 1980s, and they were totally unstoppable. Judging from the crowd at the WaMu Theater, they still are.
In my head, I was NFL material, of course. I mean, I did play with eventual Washington Huskies greats Hugh Millen and Mark Pattison way back then in youth football, and they went on to the NFL. I'm just sayin' …
Regardless, I of course never went that far in athletics, but found music instead. All the while -- and not unlike all of us sports wannabes -- I dreamed of a sparkling and undaunted football or baseball career.
I grew up in the shadow of Husky Stadium. It was this giant monolith in my back yard that made me and the other kids around my neighborhood dream about playing there one day. Millen and Pattison made it, while the rest of us rooted and wished. … I was envious.
Having Husky Stadium so close was a tease, too. As kids, we'd try to hop the fence on many occasions, just to run the field and throw the ball where our heroes like Sonny Sixkiller and Warren Moon played. But that fence proved unhoppable, and the security staff there proved good at their jobs, too.
Time moved on, life got busy and all the while those dreams of becoming a Husky faded without me being aware of it. I think anyone past college football or NFL age can probably understand what I am talking about.
If it was the Trojans, Buckeyes, Orangemen, Longhorns … or the Huskies … or whomever, those halcyon days of dreaming about "making the team" were just suddenly past, and we all started to live in some sort of real world or another.
My work took me away from the Northwest for quite some time, as I am sure many of you reading have also left your hometowns because of opportunities or other events in your lives.
For me, though, I've gotten a second chance of sorts. I'm back living in that neighborhood that is in the shadow of Husky Stadium and -- more importantly -- my great-nephew, high school standout Dexter Charles, is a true freshman offensive lineman on the Huskies squad. (Dexter is the grandson of one of my sisters, and my oldest nephew, Dennis, is his dad … confused? Good.) It's one of the coolest things ever in our family. He is a great kid and he likes to hit and intimidate an opponent. Cool things from where I sit …
And I get to live a bit vicariously through him for a bit here and there. On Monday, they opened up Husky practice to the public, and I got to finally enter that place not on a game day, without trying to scale a darn fence. There was my great-nephew, big ol' No. 76 … well, he will be big ol' No. 76 once he ends this latest growth spurt … For now, he is more accurately "fairly large ol' No. 76." I can't wait for his career here to start, for him … and for me.
As I was standing there gawking at the players on the field, and telling myself that perhaps I could maybe still suit up, my old friend Hugh Millen saddled up next to me. He has been doing an outstanding job up here in Seattle as a sports radio host, and he looks like he could still stiff-arm a dude or two on the gridiron.
Send Duff A Question
Do you have a sports-related question for The Life columnist Duff McKagan?
Click here and fill out the form to send McKagan a message. Be sure to fill in your name and location because he might use your letter in a future column.
It suddenly dawned on me, that … you know what? I was never meant to play any longer than I did. There are those on the field who work on their craft and train their bodies to grow and suffer more than you or I maybe do. Those are the ones we cheer on, and aspire to be.
In no way, thankfully, do I regret the path I took. As men, we look to athletics as a gauge of our manliness. Manliness, I think, is also about being content and confident in what you do now -- and not what "could've been," right?
Because, here is the deal: If it were you and me playing out there, no one would want to watch … We'd probably just look plain old funny.
Enough rambling for now. I'm ready for some football!
Musician Duff McKagan, who writes for Seattle Weekly, has written for Playboy.com and has his autobiography due out later this year, writes a weekly sports column for ESPN.com. To send him a note, Click here and fill out the form.
Playbook
Michael "Duff" McKagan, a founding member of Guns N' Roses, writes a weekly column for Playbook Sounds and is a passionate sports fan. McKagan is currently playing in Loaded and Velvet Revolver, is a prolific writer, including an autobiography, "It's So Easy: And Other Lies."
More From ESPN Music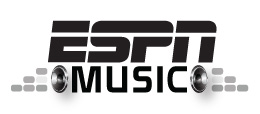 Follow ESPN Music on Twitter
HEAVY ROTATION
FEATURES
AS HEARD ON …
PHOTO GALLERIES …
CHATS