Commentary
Stoked after two weekend wins
Updated:
September 28, 2011, 12:59 AM ET
By
Duff McKagan
| Special to ESPN.com
Ahh … at long last, we here in Seattle had a two-win weekend. It has been a while since we could remain positive on both a Saturday and a Sunday about our football teams (or actually, baseball, too), but it finally happened. The University of Washington Huskies and the Seattle Seahawks both win.
'It's So Easy: And Other Lies' out now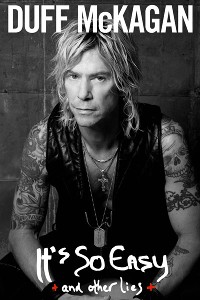 ESPN.com The Life columnist Duff McKagan's new book, "It's So Easy: And Other Lies," just came out, and you can order it at Amazon.com.
"It's So Easy: And Other Lies" was No. 18 on The New York Times nonfiction bestseller list last week.
We have learned to live with it in our town … the taste of defeat. The Huskies' excursion into the darkness happened way back when we opted for "Slick" Rick Neuheisel to coach back in 1999, and then got worse with Keith Gilbertson and Tyrone Willingham.
The Seahawks have had only a few glimpses of light ever since the loss to the Pittsburgh Steelers in the 2006 Super Bowl. Quarterback Matt Hasselbeck showed us how to win in the playoffs last year, but he has taken his talents to Tennessee since then, and at 7-9 we should never have even made those playoffs.
But now the Huskies have a seemingly great new coach in Steve Sarkisian, and while the sleek and fast look of Sark's recruitments to the Huskies is a new sight for us, the speed on offense seems to be working. The Huskies are 3-1, and probably could have been closer to being 4-0 if the referees down in Nebraska had not gotten in the way. But that is another story. …
And the Hawks?
McKagan's Playlist

The Life asked columnist Duff McKagan to give us some music recommendations. Here's what he had to say:
Speaking of Seattle, I am in an ESPN fantasy football charity league with all of the members of Alice in Chains. My team sucks thus far and hence, their teams have benefited. Oh, well. Go get yourself some AIC, y'all.
"Angry Chair" from "Dirt" (iTunes | Amazon) -- Where I was for the first two games of this NFL season. It is where I still am when it comes to the fantasy game!
"Down In A Hole" from "Dirt" -- See above comment for "Angry Chair," and apply to "Down In A Hole."
"Love, Hate, Love" from "Facelift" (iTunes | Amazon) -- Simply, this song just rocks. Period. End of story.
What do we take away from Sunday's 13-10 victory over our NFC West rivals, the Arizona Cardinals? It was great to see maligned quarterback Tarvaris Jackson finally sync up with wide receiver Sidney Rice and to see our defense stop a team when it counted. It was nice to finally get a win this season after opening on the road with two losses, and I shall not give up hope of a "rebuilding-esque" .500 season. With our schedule though, the Seahawks will have to overachieve their demonstrated talent level to get there.
Next week is Atlanta at home. I'm not trying to jinx ya, Seahawks, but we could win this game. The Falcons (1-2) are up against a wall of sorts.
If the Huskies really want to try to have a difference-making game for this season, I would assume that this game Saturday against new Pac-12 rival Utah would be it. Could you imagine? For sure, the Huskies are a young team but could you imagine what a win in Utah would do for this outfit? It could happen.
I for one, am happy to just muse right now. Assuming a win for your team is something that is afforded after a two-win weekend.
Check out 'Warrior'
Go see "Warrior." If you liked "Rocky" and "The Fighter," then get yourself to the theater for this new fight flick. I rode my mountain bike up Laurel Canyon four times the next morning …
Musician Duff McKagan, who writes for Seattle Weekly, has written for Playboy.com and has his autobiography due out Oct. 4, writes a weekly sports column for ESPN.com. To send him a note, click here and fill out the form.
Playbook
Michael "Duff" McKagan, a founding member of Guns N' Roses, writes a weekly column for Playbook Sounds and is a passionate sports fan. McKagan is currently playing in Loaded and Velvet Revolver, is a prolific writer, including an autobiography, "It's So Easy: And Other Lies."
More From ESPN Music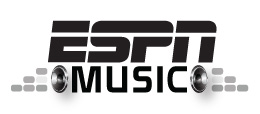 Follow ESPN Music on Twitter
HEAVY ROTATION
FEATURES
AS HEARD ON …
PHOTO GALLERIES …
CHATS