Commentary
Hard to beat these drummers
Updated:
October 15, 2011, 10:24 AM ET
By
Jim Wilkie
| ESPN.com
Drummers are back at the top of the standings in the Alice in Chains & Friends Charity League and first-place Vinnie Paul is taking on Sean Kinney in the marquee matchup of Week 6.
[+] Enlarge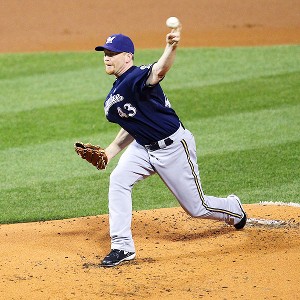 Dilip Vishwanat/Getty ImagesAn NLCS victory, a fantasy win and a fantasy trade all in a week's work for Brewers pitcher Randy Wolf.
Hellyeah drummer Paul's The Brickwall Paul (4-1) took over sole possession of first place by defeating Mike Inez's Your Real Dad Al Davis (2-3) 114-89 last week, while Kinney's Team Nosering lost 110-83 to Jerry Cantrell's Aroma Of Tacoma (3-2). The Alice in Chains drummer is in a five-way tie for second at 3-2 but he wins the tiebreaker because he leads those teams with 503 points scored.
Kinney's loss to his bandmate Cantrell naturally led to some gloating after last week's trash talk (click on the link to view the image that was included):
Teacher Whoops Student
Oct. 9, 11:44 p.m.
Jerry Cantrell
Aroma Of Tacoma
AROMA OF TACOMA (here)
TEAM NOSERING (here)
… NUFF SAID
Re: Teacher Whoops Student
Oct 10, 11:20 a.m.
Sean Kinney
Team Nosering
This humble pie tastes like (expletive) ...
Now Cantrell goes up another bandmate who is in his first season of fantasy football, singer William DuVall. Team DuVall is in third at 3-2 and unfazed at facing the veteran.
Back at full strength …
Oct. 11, 4:39 p.m.
William DuVall
Team DuVall
… and just in time for Jerry.
I will avenge you Sean.
Re: Back at full strength …
Oct. 12, 7:21 p.m.
Jerry Cantrell
Aroma Of Tacoma
I only go to this well once a season: Since I'm such an underdog I'm pulling out the old voodoo curse for you, William. I need all the help I can get.
But the AIC&FFFCL owner who had the best week is clearly Randy Wolf, whose Team Valley Trash won for the second week in a row by defeating the high-scoring Mach Six's 124-106 behind running backs Adrian Peterson (30 points) of the Vikings and Fred Jackson (25) of the Bills.
And Wolf also allowed two runs and six hits over seven innings Thursday to earn the win in Milwaukee's 4-2 victory over the St. Louis Cardinals in Game 4 to pull the Brewers even at two games apiece in the National League Championship Series.
Big Bad Wolf
Oct. 14, 5:59 a.m.
Jerry Cantrell
Aroma Of Tacoma
Nice work, Randy. Musta been amazing. Good luck the rest of the way, buddy … until you play me.
Each participant will put one valuable item up for auction by the end of the season. The league champion will get to designate which charity receives the net proceeds of the auction. More details on the auction will be announced in the coming weeks.
Weekly updates on the Alice in Chains & Friends Fantasy Football Charity League, trash talk and interviews with the owners will be published in ESPN.com's The Life and Music sections throughout the season. Members of the league also will drop by for occasional chats on SportsNation.
Here is a look at Week 6's matchups and last week's results:
Alice in Chains & Friends Fantasy Football Charity League overall standings
Rk
Player
Team
W
L
T
PF
PA
GB
1.
Vinnie Paul
The Brickwall Paul
4
1
0
492
386
--

Last week: Defeated Your Real Dad Al Davis 114-89 Next up: Team Nosering (3-2)
The Brickwall Paul are 15-point favorites over Team Nosering, according to the ESPN fantasy computers.

2.
Sean Kinney
Team Nosering
3
2
0
503
473
1

Last week: Lost 110-83 to Aroma Of Tacoma Next up: The Brickwall Paul (4-1)
Unless he picks up someone else, Kinney has to go with Rams QB Sam Bradford against the mighty Packers because his usual starter, Philip Rivers of the Chargers, has a bye week.

3.
William DuVall
Team DuVall
3
2
0
501
480
1

Last week: Lost 87-75 to Annie's Dogs Next up: Aroma Of Tacoma (3-2)
DuVall was busy shuffling his roster this week by adding 49ers QB Alex Smith, Seahawks WR Doug Baldwin and Chiefs RB Jackie Battle and dropping Steelers WR Antonio Brown, Buccaneers QB Josh Freeman and Buccaneers WR Preston Parker.

4.
Jay Ferguson
Dallas' Best
3
2
0
493
446
1

Last week: Defeated Team McKagan 104-76 Next up: Team Valley Trash (3-2)
Dallas' Best are nine-point underdogs vs. Team Valley Trash and each team is favored in four categories apiece with one push. Ferguson picked up Packers WR James Jones, Buccaneers RB Earnest Graham and Eagles WR Jason Avant while he dropped Saints WR Devery Henderson, Bears WR Johnny Knox and Jets RB LaDainian Tomlinson.

5.
Jerry Cantrell
Aroma of Tacoma
3
2
0
491
496
1

Last week: Defeated Team Nosering 110-83 Next up: Team Duvall (3-2)
Cantrell was right about being an underdog. His Aroma Of Tacoma is favored in just one position (defense) out of nine and are a week-high plus-27 against Team DuVall. Cantrell picked up Colts RB Delone Carter and Raiders WR Darrius Heyward-Bey and dumped Saints WR Lance Moore and the 49ers D this week.

6.
Randy Wolf
Team Valley Trash
3
2
0
487
503
1

Last week: Defeated Mach Six's 124-106 Next up: Dallas' Best (3-2)
Team Valley Trash pulled off the season's first trade, sending 49ers RB Frank Gore to Dallas' Best in exchange for Titans RB Chris Johnson.

7.
Chris DeGarmo
Mach Six's
2
3
0
569
508
2

Last week: Lost 124-106 to Team Valley Trash Next up: Team McKagan (0-5)
DeGarmo's team, which still leads the league in points, got double-digit output from all positions except kicker and defense and didn't leave any better players on the bench last week. Mach Six's are 23-point favorites this week against Team McKagan.

8.
Mike Inez
Your Real Dad Al Davis
2
3
0
515
547
2

Last week: Lost 114-89 to The Brickwall Paul Next up: Annie's Dogs (2-3)
Inez's team is hurting at WR with Houston's Andre Johnson and Atlanta's Julio Jones out with injuries this week.

9.
Ann Wilson
Annie's Dogs
2
3
0
451
517
2

Last week: Defeated Team DuVall 87-75 Next up: Your Real Dad Al Davis (2-3)
Go figure: Annie's Dogs are nine-point underdogs against Your Real Dad Al Davis, which is favored in six of the nine positions.

10.
Duff McKagan
Team McKagan
0
5
0
385
531
4

Last week: Lost 104-76 to Dallas' Best Next up: Mach Six's (2-3)
When you're winless and have nothing to lose, you just say a prayer and pick up Broncos QB Tim Tebow for his much-anticipated start next week. Team McKagan also grabbed Saints RB Pierre Thomas and dropped Broncos WR Eric Decker and the Saints D.
SPONSORED HEADLINES
ESPN TOP HEADLINES
MOST SENT STORIES ON ESPN.COM
More From ESPN Music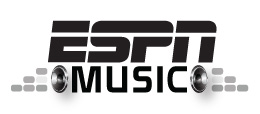 Follow ESPN Music on Twitter
HEAVY ROTATION
FEATURES
AS HEARD ON …
PHOTO GALLERIES …
CHATS