Commentary
Cantrell rolls into first in AIC league
Updated:
October 22, 2011, 1:40 PM ET
By
Jim Wilkie
| ESPN.com
Alice in Chains & Friends Charity League founder Jerry Cantrell is making up for a slow start and riding a three-game winning streak to move to a four-way tie for first place.
[+] Enlarge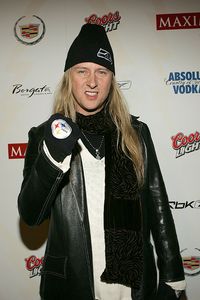 Frank Micelotta/Getty ImagesJerry Cantrell has fought his way back to the top.
Cantrell's Aroma Of Tacoma (4-2) defeated bandmate William DuVall's Team DuVall 106-88 last week to move into a tie with Sean Kinney's Team Nosering, Vinnie Paul's The Brickwall Paul and Randy Wolf's Team Valley Trash. The Brickwall Paul had been alone in first but lost 76-66 to Team Nosering.
After beating an Alice in Chains bandmate for the second week in a row (AOT beat Team Nosering in Week 5 ), Cantrell posted the following message on the league message board (click on the link to view the image that was included):
Voodoo Is Real
Oct 17, 11:29 p.m.
Jerry Cantrell
AROMA OF TACOMA
While I believe William's Green Bay D was shorted by at least three points, my desperation voodoo curse seems to have worked its magic. Blondie, Nose, Riggs and the Wolf are now tied for first . Thanks for that win over Vinnie, Sean. Sorry you lost the series, Randy. Great season, man.
Cantrell was busy completing the league's second trade of the season, dealing Panthers RB DeAngelo Williams, Panthers TE Greg Olsen, Rams WR Brandon Lloyd and Raiders WR Darrius Heyward-Bey to Duff McKagan's last-place Team McKagan in exchange for Steelers RB Rashard Mendenhall, Panthers WR Steve Smith and Texans TE Owen Daniels.
Each participant will put one valuable item up for auction by the end of the season. The league champion will get to designate which charity receives the net proceeds of the auction. More details on the auction will be announced in the coming weeks.
Weekly updates on the Alice in Chains & Friends Fantasy Football Charity League, trash talk and interviews with the owners will be published in ESPN.com's The Life and Music sections throughout the season. Members of the league also will drop by for occasional chats on SportsNation.
Here is a look at Week 7's matchups and last week's results:
Alice in Chains & Friends Fantasy Football Charity League overall standings
Rk
Player
Team
W
L
T
PF
PA
GB
1.
Jerry Cantrell
Aroma of Tacoma
4
2
0
597
584
--

Last week: Defeated Team Duvall 106-88 Next up: Annie's Dogs (2-4)
Aroma Of Tacoma is getting first-place respect from the ESPN fantasy computers, which have installed AOT as a 23-point favorite this week. Even though Cantrell is tied for first, he is turning over his roster drastically with the trade and adding Broncos WR Eric Decker, Browns QB Colt McCoy, Chargers K Nick Novak and the Cowboys D, while dropping Colts RB Delone Carter, Chargers WR Malcom Floyd and Raiders K Sebastian Janikowski.

2.
Sean Kinney
Team Nosering
4
2
0
579
539
--

Last week: Defeated The Brickwall Paul 76-66 Next up: Team Valley Trash (4-2)
Team Nosering is a 15-point underdog and is favored in just three of nine categories against Team Valley Trash. Kinney will miss New England's Wes Welker, who is the No. 1-ranked WR, because the Patriots have a bye week.

3.
Randy Wolf
Team Valley Trash
4
2
0
571
580
--

Last week: Defeated Dallas' Best 84-77 Next up: Team Nosering (4-2)
Team Valley Trash will be missing some key performers because of byes: Bills QB Ryan Fitzpatrick (ranked eighth), Bills RB Fred Jackson (ranked first), Giants WR Hakeem Nicks (ranked seventh) and the Giants' D (ranked ninth).

4.
Vinnie Paul
The Brickwall Paul
4
2
0
558
462
--

Last week: Lost to Team Nosering 76-66 Next up: Your Real Dad Al Davis (3-3)
Vinnie Paul would still be all alone in first if he had started Packers WR Jordy Nelson (16 points) instead of Colts WR Pierre Garcon last week. The Brickwall Paul is a 40-point favorite, although Your Real Dad Al Davis still has two starting spots to fill.

5.
Chris DeGarmo
Mach Six's
3
3
0
665
591
1

Last week: Defeated Team McKagan 96-83 Next up: Dallas' Best (3-3)
Mach Six's will miss second-ranked RB LeSean McCoy of the Eagles, sixth-ranked WR A.J. Green of the Bengals and 10th-rated WR Jeremy Maclin of the Eagles because of byes. Mach Six's is just a six-point favorite over Dallas' Best, the tightest point spread of the week. DeGarmo picked up Ravens K Billy Cundiff and dumped Bills K Rian Lindell this week.

6.
Mike Inez
Your Real Dad Al Davis
3
3
0
598
619
1

Last week: Defeated Annie's Dogs 83-72 Next up: The Brickwall Paul (4-2)
Talk about bad scheduling: Your Real Dad Al Davis has seven players on its roster in bye weeks, including Patriots QB Tom Brady, Bills WR Steve Johnson, Patriots K Stephen Gostkowski and the Eagles' D. Plus, Texans WR Andre Johnson is out with an injury. Inez has to at least make a move to add a kicker.

7.
William DuVall
Team DuVall
3
3
0
589
586
1

Last week: Lost 106-88 to Aroma Of Tacoma Next up: Team McKagan (0-6)
Team DuVall picked up Buccaneers QB Josh Freeman and Browns WR Greg Little, and dropped Seahawks WR Doug Baldwin and 49ers QB Alex Smith.

8.
Jay Ferguson
Dallas' Best
3
3
0
570
530
1

Last week: Lost 84-77 to Team Valley Trash Next up: Mach Six's (3-3)
Dallas' Best has to do without the fourth-ranked D (Bengals), 10th-ranked TE (Vernon Davis of the Niners) and 11th-rated RB (Frank Gore of the 49ers) because of byes. Ferguson added Steelers TE Heath Miller, Ravens WR Torrey Smith and the Broncos' D, and dropped Eagles WR Jason Avant, Vikings WR Percy Harvin and the Redskins' D.

9.
Ann Wilson
Annie's Dogs
2
4
0
523
600
2

Last week: Lost 83-72 to Your Real Dad Al Davis Next up: Aroma Of Tacoma (4-2)
Annie's Dogs will be without Bengals RB Cedric Benson, Patriots WR Deion Branch, Niners K David Akers and Patriots TE Rob Gronkowski because of bye weeks. Wilson added Browns TE Benjamin Watson, Cowboys K Dan Bailey and Chiefs WR Steve Breaston, and dropped Chargers TE Antonio Gates, 49ers RB Steve Breaston and the Falcons' D.

10.
Duff McKagan
Team McKagan
0
6
0
468
627
4

Last week: Lost 96-83 to Mach Six's Next up: Team DuVall (3-3)
Winless Team McKagan is a huge 64-point underdog, although as of Friday McKagan had yet to designate two starters, and five players have bye weeks, including Giants QB Eli Manning, Giants RB Ahmad Bradshaw, Bills WR David Nelson and Eagles K Alex Henry. McKagan was busy making moves as usual, picking up Browns RE Montario Hardesty, Steelers RB Isaac Redman, Cowboys RB DeMarco Murray and Steelers RB Ronnie Brown while dropping Patriots RB Stevan Ridley, Steelers RB Isaac Redman and the Vikings' D.
SPONSORED HEADLINES
ESPN TOP HEADLINES
MOST SENT STORIES ON ESPN.COM
More From ESPN Music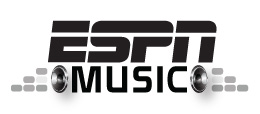 Follow ESPN Music on Twitter
HEAVY ROTATION
FEATURES
AS HEARD ON …
PHOTO GALLERIES …
CHATS
ESPN FAN SHOP