Commentary
McKagan tries to come from behind
Updated:
October 28, 2011, 6:31 PM ET
By
Jim Wilkie
| ESPN.com
Jerry Cantrell, Sean Kinney and Vinnie Paul continue to lead the Alice in Chains & Friends Charity League after victories last week, but the big news was that last-place Duff McKagan picked up his first victory.
As McKagan noted in his ESPN.com column Wednesday, he made some drastic roster moves and trades that paid off with a 104-87 victory over William DuVall's Team DuVall.
So, Cantrell, the Alice in Chains guitarist and league organizer, posted the following message of congratulations on the league message board (click the link to see the photo):
Duff Finally Wins
Posted: Oct 25, 2:43 a.m.
Jerry Cantrell
Aroma Of Tacoma
Duff may be bringing up the rear in the league, but this week let's give the man a hand for his first victory. Way to go, buddy.
McKagan has a chance to pull out of the cellar (or at least drag an opponent down with him in the overall standings) because Team McKagan (1-6) faces ninth-place Annie's Dogs (2-5) this week.
Meanwhile, Cantrell's Aroma Of Tacoma (5-2) squares off against AIC bassist Mike Inez's Your Real Dad Al Davis (3-4), Kinney's Team Nosering (5-2) faces Chris DeGarmo's Mach Six's (3-4), Paul's The Brickwall Paul (5-2) takes on Randy Wolf's Team Valley Trash (4-3) and Team DuVall (3-4) plays Jay Ferguson's Dallas' Best (4-3).
Each participant will put one valuable item up for auction by the end of the season. The league champion will get to designate which charity receives the net proceeds of the auction. More details on the auction will be announced in the coming weeks.
Weekly updates on the Alice in Chains & Friends Fantasy Football Charity League, trash talk and interviews with the owners will be published in ESPN.com's The Life and Music sections throughout the season. Members of the league also will drop by for occasional chats on SportsNation.
Here is a look at Week 8's matchups and last week's results:
Alice in Chains & Friends Fantasy Football Charity League overall standings
Rk
Player
Team
W
L
T
PF
PA
GB
1.
Jerry Cantrell
Aroma of Tacoma
5
2
0
674
641
--

Last week: Defeated Annie's Dogs 77-57 Next up: Your Real Dad Al Davis (3-4)
Aroma Of Tacoma are early 51-point favorites and favored in all nine categories, but Your Real Dad Al Davis has two positions yet to be activated. Cantrell picked up Broncos RB Knowshon Moreno and dropped Browns QB Colt McCoy.

2.
Sean Kinney
Team Nosering
5
2
0
656
607
--

Last week: Defeated Team Valley Trash 77-68 Next up: Mach Six's (3-4)
Kinney picked up Saints WR Devery Henderson and 49ers K David Akers and dumped Packers WR Randall Cobb, Steelers RB Jonathan Dwyer, Bears K Robbie Gould and the Titans D.

3.
Vinnie Paul
The Brickwall Paul
5
2
0
640
535
--

Last week: Defeated Your Real Dad Al Davis 82-73 Next up: Team Valley Trash (4-3)
The Brickwall Paul will miss Packers WR Greg Jennings, Raiders RB Darren McFadden, Packers WR Jordy Nelson and Packers RB James Starks because of byes. Paul added Saints RB Pierre Thomas and dropped Jets TE Dustin Keller.

4.
Jay Ferguson
Dallas' Best
4
3
0
657
604
1

Last week: Defeated Mach Six's 87-74 Next up: Team DuVall (3-4)
Ferguson had to decide between Saints QB Drew Brees, Panthers QB Cam Newton and Falcons QB Matt Ryan and fortunately for him made the right call with Brees, who scored 33 fantasy points. Good thing, too, because Saints RB Darren Sproles' 21 points were left on Dallas' Best's bench. Ferguson picked up Steelers WR Antonio Brown, Cardinals WR Early Doucet and Vikings WR Michael Jenkins and dumped Buccaneers RB Earnest Graham, Ravens WR Torrey Smith and the Broncos D.

5.
Randy Wolf
Team Valley Trash
4
3
0
639
657
1

Last week: Lost 77-68 to Team Nosering Next up: The Brickwall Paul (5-2)
Team Valley Trash are 23-point underdogs and favored in just four categories, but Wolf still has to decide on a kicker and defense.

6.
Chris DeGarmo
Mach Six's
3
4
0
739
678
2

Last week: Lost 87-74 to Dallas' Best Next up: Team Nosering (5-2)
Mach Six's are still leading the league in scoring but they've also had the fourth-most points scored against them. DeGarmo's team is a slim five-point favorite with the computer giving it the edge in five categories.

7.
William DuVall
Team DuVall
3
4
0
676
690
2

Last week: Lost 104-87 to Team McKagan Next up: Dallas' Best (4-3)
Team DuVall are 14-point underdogs this week and favored in five categories with one push, despite having Packers TE Jermichael Finley (ranked fifth) and the Packers defense (ranked eighth) unavailable because of the bye week. DuVall added Bengals QB Andy Dalton and the 49ers D while he dropped Browns WR Greg Little and Buccaneers QB Josh Freeman.

8.
Mike Inez
Your Real Dad Al Davis
3
4
0
671
701
2

Last week: Lost 82-73 to The Brickwall Paul Next up: Aroma Of Tacoma (5-2)
Inez has six players in bye weeks, including No. 1-ranked RB Matt Forte of the Bears, fourth-rated TE Tony Gonzalez of the Falcons and the fifth-ranked defense of the Bears. Your Real Dad Al Davis also will be without Texans WR Andre Johnson and Saints RB Mark Ingram because of injuries and perhaps Steelers WR Hines Ward, who is listed as questionable.

9.
Ann Wilson
Annie's Dogs
2
5
0
580
677
3

Last week: Lost 77-57 to Aroma Of Tacoma Next up: Team McKagan (1-6)
Annie's Dogs could have scored an upset last week if they had played Jets WR Plaxico Burress (20 fantasy points) and Redskins RB Tim Hightower (eight points) instead of Titans WR Nate Washington (one point) and Seahawks RB Marshawn Lynch (zero points). Wilson has to pick up a QB because No. 1-ranked Aaron Rodgers of the Packers and 10th-ranked Mark Sanchez of the Jets are out with byes. She's a 32-point underdog and favored in just three positions this week.

10.
Duff McKagan
Team McKagan
1
6
0
572
714
4

Last week: Defeated Team DuVall 104-87 Next up: Annie's Dogs (2-5)
Even after the victory last week, Team McKagan is the lowest-scoring team in the league and they have allowed the most points this season. McKagan picked up Eagles K Alex Henery and Redskins RB Roy Helu and dropped Giants WR Mario Manningham and Titans K Rob Bironas.
SPONSORED HEADLINES
ESPN TOP HEADLINES
MOST SENT STORIES ON ESPN.COM
More From ESPN Music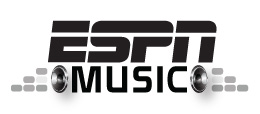 Follow ESPN Music on Twitter
HEAVY ROTATION
FEATURES
AS HEARD ON …
PHOTO GALLERIES …
CHATS