Commentary
King Of Cool propels Cantrell to first
Updated:
November 5, 2011, 7:41 PM ET
By
Jim Wilkie
| ESPN.com
Alice in Chains & Friends Fantasy Football Charity League leader Jerry Cantrell has climbed into sole possession of first place, and the hard rock guitarist is sharing some of the credit with the spirit of a legendary crooner.
Cantrell's Aroma Of Tacoma (6-2) beat bandmate Mike Inez's Your Real Dad Al Davis (3-5) while Sean Kinney's Team Nosering (5-3) and Vinnie Paul's The Brickwall Paul (5-3) each lost to fall out out of a first-place tie with the Aroma. So naturally, Cantrell couldn't hide his pleasure on the league message board (click the link to see the photo):
When You're Smiling
Posted: Nov 2, 4:08 a.m.
Jerry Cantrell
Aroma Of Tacoma
I'm sure nobody but me has noticed this, but since I changed my logo to Dean Martin the Aroma is 5-0 after starting 1-2 … Coincidence? Maybe. Can Dino deliver the magic for me again? I think Duff should use Old Blue Eyes against me. … Could work?!
Re: When You're Smiling
Posted: Nov 3, 11:17 p.m.
Michael Inez
Your Real Dad Al Davis
Al Davis didn't work …
Changing your team logo to the "King Of Cool" can have as much impact as some waiver wire pickups, because "Everybody Loves Somebody" sometimes. Or as Dean Martin sang "You're Nobody Till Somebody Loves You," which could be applied to the unpredictable, hot and cold world of fantasy football.
I Don't Get It
Posted: Nov 1, 9:58 p.m.
Sean Kinney
Team Nosering
One week my team scores 130, the next week I barely break 50.
Having never done this before I wasn't prepared for the bi-polar nature of things from week to week. How are you supposed to talk smack and break balls when you don't know which team will show up the following Sunday?
If anyone needs me I'll be at the medicine cabinet chucking back Advil …
Each participant will put one valuable item up for auction by the end of the season. The league champion will get to designate which charity receives the net proceeds of the auction. More details on the auction will be announced in the coming weeks.
Weekly updates on the Alice in Chains & Friends Fantasy Football Charity League, trash talk and interviews with the owners will be published in ESPN.com's The Life and Music sections throughout the season. Members of the league also will drop by for occasional chats on SportsNation.
Here is a look at Week 9's matchups and last week's results:
Alice in Chains & Friends Fantasy Football Charity League overall standings
Rk
Player
Team
W
L
T
PF
PA
GB
1.
Jerry Cantrell
Aroma of Tacoma
6
2
0
772
724
--

Last week: Defeated Your Real Dad Al Davis 98-83 Next up: Team McKagan (2-6)
Aroma Of Tacoma will have to be without Panthers WR Steve Smith, who has a bye week. Cantrell picked up Giants RB Mario Manningham and dropped the Cowboys D.

2.
Randy Wolf
Team Valley Trash
5
3
0
734
726
1

Last week: Defeated The Brickwall Paul 95-69 Next up: Your Real Dad Al Davis (3-5)
Team Valley Trash are 15-point underdogs and favored at three positions, with two pushes out of nine categories.

3.
Vinnie Paul
The Brickwall Paul
5
3
0
709
630
1

Last week: Lost 95-69 to Team Valley Trash Next up: Mach Six's (4-4)
The Brickwall Paul have been fortunate in scheduling to amass a league-low 630 points against, but this week they are going up against the highest-scoring team in the league. As a result, The Brickwall Paul are 33-point underdogs. Paul added Eagles TE Brent Celek and Cowboys WR Laurent Robinson and dumped Lions TE Brandon Pettigrew and Cardinals QB Kevin Kolb.

4.
Sean Kinney
Team Nosering
5
3
0
708
733
1

Last week: Lost 126-52 to Mach Six's Next up: Team DuVall (4-4)
A little dilemma whether to go with Chargers QB Philip Rivers against the mighty Packers or Rams QB Sam Bradford, who is listed as questionable, against the Cardinals. Team Nosering picked up Titans QB Matt Hasselbeck, Seahawks WR Doug Baldwin, Vikings WR Percy Harvin and Titans RB Javon Ringer while they dropped Seahawks RB Leon Washington and Saints WR Devery Henderson.

5.
Chris DeGarmo
Mach Six's
4
4
0
865
730
2

Last week: Defeated Team Nosering 126-52 Next up: The Brickwall Paul (5-3)
DeGarmo will miss the second-ranked defense (Lions) and the 12th-rated RB (Jacksonville's Maurice Jones-Drew) because of byes. Mach Six's picked up Browns RB Chris Ogbonnaya and the Cowboys D and dumped Redskins WR Jabar Gaffney and Texans RB Ben Tate.

6.
William DuVall
Team DuVall
4
4
0
812
779
2

Last week: Defeated Dallas' Best 136-89 Next up: Team Nosering (5-3)
Team DuVall are big 35-point favorites this week despite having the top-ranked WR (Detroit's Calvin Johnson) and the No. 4 QB (Detroit's Matthew Stafford) out with bye weeks. DuVall added Falcons K Matt Bryant and dropped Lions K Jason Hanson.

7.
Jay Ferguson
Dallas' Best
4
4
0
746
740
2

Last week: Lost 136-89 to Team DuVall Next up: Annie's Dogs (2-6)
Dallas' Best are nine-point underdogs against Annie's Dogs. Ferguson will miss No. 1 fantasy QB Cam Newton of the Panthers because of a bye week, but third-ranked QB Drew Brees of the Saints is a fine replacement.

8.
Mike Inez
Your Real Dad Al Davis
3
5
0
754
799
3

Last week: Lost 98-83 to Aroma Of Tacoma Next up: Team Valley Trash (5-3)
Your Real Dad Al Davis have nine players with injury problems. Texans WR Andre Johnson and Saints RB Mark Ingram are out, Patriots RB BenJarvus Green-Ellis and Steelers WR Hines Ward are questionable and five others are probable.

9.
Duff McKagan
Team McKagan
2
6
0
659
790
4

Last week: Defeated Annie's Dogs 87-76 Next up: Aroma Of Tacoma (6-2)
Riding a two-game winning streak that pulled him out of the cellar (on a tie-breaker), McKagan now faces first-place Jerry Cantrell. Team McKagan are 70-point underdogs (the biggest of the week), although McKagan has yet to fill two positions.

10.
Ann Wilson
Annie's Dogs
2
6
0
656
764
4

Last week: Lost 87-76 to Team McKagan Next up: Dallas' Best (4-4)
Browns RB Peyton Hillis has been a dog all year and is out with an injury again for Annie's Dogs, who also have injury concerns with Jets WR Plaxico Burress (questionable), Patriots RB Kevin Faulk (probable) and Chargers WR Vincent Jackson (probable).
SPONSORED HEADLINES
ESPN TOP HEADLINES
MOST SENT STORIES ON ESPN.COM
More From ESPN Music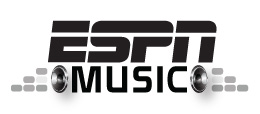 Follow ESPN Music on Twitter
HEAVY ROTATION
FEATURES
AS HEARD ON …
PHOTO GALLERIES …
CHATS