Commentary
Standings tighten up in AIC League
Updated:
November 12, 2011, 4:21 PM ET
By
Jim Wilkie
| ESPN.com
Jerry Cantrell's luck, with help from using a Dean Martin fragrance ad as his logo, ran out as he lost to ninth-place Duff McKagan in the Alice in Chains & Friends Fantasy Football Charity League.
Team McKagan (3-6) upset Cantrell's Aroma Of Tacoma 89-85, ended their five-game winning streak and took over as the league's hottest team by winning their third game in a row. Eagles quarterback Michael Vick's meager nine points in the Monday night game against Chicago prevented Cantrell from stretching his lead in the standings and caused another Deano-inspired change in his logo, as he mentioned on the league message board (click the link to see the photo):
THANKS A LOT DEAN
Posted: Nov 8, 1:47 a.m.
Jerry Cantrell
Aroma Of Tacoma
I was a 30-point favorite and Dean decides to go on a bender and leave me. Thanks, buddy. Duff's been hot since our trade: Three wins in a row. Nice work, dude.
The Aroma Of Tacoma fall back into a first-place tie with Alice in Chains drummer Sean Kinney's Team Nosering at 6-3. From there it's a logjam with three teams at 5-4, three at 4-5 and Team McKagan and Heart singer Ann Wilson's Annie's Dogs at 3-6 and climbing.
Each participant will put one valuable item up for auction by the end of the season. The league champion will get to designate which charity receives the net proceeds of the auction. More details on the auction will be announced in the coming weeks.
Weekly updates on the Alice in Chains & Friends Fantasy Football Charity League, trash talk and interviews with the owners will be published in ESPN.com's The Life and Music sections throughout the season. Members of the league also will drop by for occasional chats on SportsNation.
Here is a look at Week 10's matchups and last week's results:
Alice in Chains & Friends Fantasy Football Charity League overall standings
Rk
Player
Team
W
L
T
PF
PA
GB
1.
Jerry Cantrell
Aroma of Tacoma
6
3
0
857
813
--

Last week: Lost 89-85 to Team McKagan Next up: Team Valley Trash (5-4)
Cantrell jumped out to a lead on Team Valley Trash after Raiders RB Michael Bush and Chargers K Nick Novak combined for 33 points in the Thursday night game. Cantrell could have beaten McKagan if he'd played either Steelers RB Rashard Mendenhall (11 points), Broncos WR Eric Decker (10) or Giants WR Mario Manningham (nine) instead of Cardinals RB Beanie Wells (three). Aroma Of Tacoma picked up Buccaneers QB Josh Freeman and dropped Broncos RB Knowshon Moreno.

2.
Sean Kinney
Team Nosering
6
3
0
818
836
--

Last week: Defeated Team DuVall 110-103 Next up: Annie's Dogs (3-6)
Team Nosering are 12-point favorites, are favored in five of nine categories and have a 14-2 lead after Thursday's game.

3.
Chris DeGarmo
Mach Six's
5
4
0
967
817
1

Last week: Defeated The Brickwall Paul 102-87 Next up: Your Real Dad Al Davis (4-5)
Mach Six's are 24-point favorites, and the ESPN fantasy computers give them the edge in all but one category against Your Real Dad Al Davis.

4.
Vinnie Paul
The Brickwall Paul
5
4
0
796
732
1

Last week: Lost 102-87 to Mach Six's Next up: Team DuVall (4-5)
The Brickwall Paul are big 38-point underdogs and favored in just one position, with one push, out of nine categories.

5.
Randy Wolf
Team Valley Trash
5
4
0
795
822
1

Last week: Lost 96-61 to Your Real Dad Al Davis Next up: Aroma Of Tacoma (6-3)
Team Valley Trash are 25-point underdogs and favored in just three positions, with one push, out of nine categories.

6.
William DuVall
Team DuVall
4
5
0
915
889
2

Last week: Lost 110-103 to Team Nosering Next up: The Brickwall Paul (5-4)
DuVall has the second highest-scoring team in the league and should have had Chargers RB Mike Tolbert (19 points) starting instead of Jets RB Shonn Greene (seven points). Team DuVall added Bengals K Mike Nugent and dropped Falcons K Matt Bryant.

7.
Mike Inez
Your Real Dad Al Davis
4
5
0
850
860
2

Last week: Defeated Team Valley Trash 96-61 Next up: Mach Six's (5-4)
Inez got five points out of Chargers TE Antonio Gates on Thursday. Your Real Dad Al Davis has 10 players with injury problems, including Texans WR Andre Johnson out and Saints WR Lance Moore and Patriots RB BenJarvus Green-Ellis questionable.

8.
Jay Ferguson
Dallas' Best
4
5
0
823
854
2

Last week: Lost 114-77 to Annie's Dogs Next up: Team McKagan (3-6)
Dallas' Best are narrow one-point favorites, although Team McKagan still has a roster decision to make on defense. Ferguson picked up Chiefs WR Jon Baldwin and dumped Vikings WR Michael Jenkins.

9.
Ann Wilson
Annie's Dogs
3
6
0
770
841
3

Last week: Defeated Dallas' Best 114-77 Next up: Team Nosering (6-3)
After exploding for 114 points last week, Annie's Dogs has a rested Aaron Rodgers ready to rack up points against the lowly Vikings. Should help make up for Chargers WR Vincent Jackson's poor two-point performance Thursday.

10.
Duff McKagan
Team McKagan
3
6
0
748
875
3

Last week: Defeated Aroma Of Tacoma 89-85 Next up: Dallas' Best (4-5)
Raiders WR Darrius Heyward-Bey flopped with zero points Thursday to dig a bit of a hole going into Sunday. And McKagan has a decision to make between Giants QB Eli Manning vs. the 49ers or Steelers QB Ben Roethlisberger against the Bengals. Team McKagan added Giants TE Jake Ballard and Texans RB Ben Tate and dumped Browns RB Montario Hardesty and the Falcons D.
SPONSORED HEADLINES
ESPN TOP HEADLINES
MOST SENT STORIES ON ESPN.COM
More From ESPN Music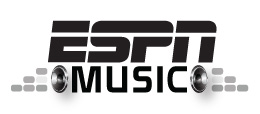 Follow ESPN Music on Twitter
HEAVY ROTATION
FEATURES
AS HEARD ON …
PHOTO GALLERIES …
CHATS