Commentary
Top two tangle in AIC charity league
Updated:
November 20, 2011, 1:12 AM ET
By
Jim Wilkie
| ESPN.com
In what may turn out to be a preview of the championship, Jerry Cantrell's first-place Aroma Of Tacoma faces Chris DeGarmo's second-place (via tiebreaker) Mach Six's in this week's marquee matchup in the Alice in Chains & Friends Fantasy Football Charity League.
The Aroma (7-3) has a one-game lead over Mach Six's (6-4), but DeGarmo's squad has a three-game winning streak and continues to pile up points as the league's highest-scoring team.
Both owners are eagerly awaiting the matchup and both posted items on the league message board with Cantrell again changing his Dean Martin logo for good luck (click the link to see the photo):
Dean's Studying Up
Posted: Nov 16, 3:41 p.m.
Jerry Cantrell
Aroma Of Tacoma
Dean got his s--- together last week to get me another win. He's been studying "The Drinking Man's Diet" to learn how to manage his intake a little better. I'm going to need all the help I can get this week. DeGarmo is looking pretty tough.
Re: Dean's Studying Up
Posted: Nov 17, 3:59 PM
Chris DeGarmo
Mach Six's
A recently substantiated report has Mach Six's team owner Chris DeGarmo taking his upcoming match against Cantrell's Dean Martin-inspired Aroma of Tacoma very seriously. Apparently, DeGarmo has hired 3-year-old consultant Stewie Griffin to provide unparalleled insight into Cantrell's No. 1-ranked squad.
"We're reaching for straws here," quipped Six's offensive coordinator Bodie Westwood. "Cantrell has harnessed the spirit of Martin, and we needed the best." Added DeGarmo, "It was so obvious who we needed, just look at him."
Oddsmakers, it seems, agree, with Vegas sports bookies reporting record bets on the match. "It was a difficult negotiation" lamented DeGarmo, "the kid has David Lee Roth representing him, the demands were surreal! In the end, the Raffi and Teletubbies box-sets cinched the deal for us."
Other terms of the deal were not available, including how long Stewie would remain onboard advising.
Each participant will put one valuable item up for auction by the end of the season. The league champion will get to designate which charity receives the net proceeds of the auction. More details on the auction will be announced in the coming weeks.
Weekly updates on the Alice in Chains & Friends Fantasy Football Charity League, trash talk and interviews with the owners will be published in ESPN.com's The Life and Music sections throughout the season. Members of the league also will drop by for occasional chats on SportsNation.
Here is a look at Week 11's matchups and last week's results:
Alice in Chains & Friends Fantasy Football Charity League overall standings
Rk
Player
Team
W
L
T
PF
PA
GB
1.
Jerry Cantrell
Aroma of Tacoma
7
3
0
938
879
--

Last week: Defeated Team Valley Trash 81-66 Next up: Mach Six's (6-4)
Cantrell seems a little fed up with his QBS, benching Michael Vick of the Eagles, picking up Alex Smith (who he has starting this week) of the 49ers and dumping Josh Freeman of the Buccaneers. The Aroma Of Tacoma also picked up Niners RB Kendall Hunter and Bears K Robbie Gould and dumped Colts RB Joseph Addai and Chargers K Nick Novak.

2.
Chris DeGarmo
Mach Six's
6
4
0
1,053
899
1

Last week: Defeated Your Real Dad Al Davis 86-82 Next up: Aroma Of Tacoma (7-3)
In this epic No. 1 vs. No. 2 tilt, the ESPN fantasy computers give Mach Six's the edge in five categories, with two pushes, while favoring them by five points. DeGarmo added Chargers WR Vincent Brown and Buccaneers TE Kellen Winslow and dropped Ravens QB Joe Flacco and Browns RB Chris Ogbonnaya.

3.
Sean Kinney
Team Nosering
6
4
0
903
932
1

Last week: Lost 96-85 to Annie's Dogs Next up: Dallas' Best (4-6)
Leaving Saints WR Robert Meachem (12) and Bengals TE Jermaine Gresham (8) on the bench in favor of Patriots WR Wes Welker (4) and Cowboys TE Jason Witten (3) cost Kinney the win last week. Team Nosering are narrow 2-point favorites and have the edge in five of nine categories, according to the ESPN fantasy computers. Kinney will miss Texans RB Arian Foster, who has a bye this week.

4.
Vinnie Paul
The Brickwall Paul
6
4
0
896
817
1

Last week: Defeated Team DuVall 100-85 Next up: Annie's Dogs (4-6)
Matt Schaub's season-ending injury caused Paul to drop the Texans QB and replace him with Raiders QB Carson Palmer. The Brickwall Paul also added Chiefs RB Jackie Battle, Lions K Jason Hanson and the Bears D while they dumped Colts WR Pierre Garcon, Texans K Neil Rackers and the Chargers D. Paul has taken a hit at RB as well with Darren McFadden of the Raiders and Jahvid Best of the Lions also out.

5.
Randy Wolf
Team Valley Trash
5
5
0
861
903
2

Last week: Lost 81-66 to Aroma Of Tacoma Next up: Team McKagan (4-6)
Team Valley Trash are 40-point favorites and favored in seven of nine categories against Team McKagan.

6.
William DuVall
Team DuVall
4
6
0
1,000
989
3

Last week: Lost 100-85 to The Brickwall Paul Next up: Your Real Dad Al Davis (4-6)
Team DuVall are 21-point favorites and favored in four categories with two pushes in their matchup against Your Real Dad Al Davis. DuVall added Titans WR Damian Williams and dropped Chiefs RB Jackie Battle.

7.
Mike Inez
Your Real Dad Al Davis
4
6
0
932
946
3

Last week: Lost 86-82 to Mach Six's Next up: Team DuVall (4-6)
Your Real Dad Al Davis would have beaten Mach Six's last week had they gone with either Falcons TE Tony Gonzalez (13 points) over Chargers TE Antonio Gates (5) or Dolphins RB Reggie Bush (16) over Patriots RB BenJarvus Green-Ellis (0). Inez also only got four points out of three receivers last week and the questionable status of Bills WR Steve Johnson and Falcons WR Julio Jones doesn't bode well.

8.
Jay Ferguson
Dallas' Best
4
6
0
881
935
3

Last week: Lost 81-58 to Team McKagan Next up: Team Nosering (6-4)
Whoops, Dallas' Best left Cardinals WR Larry Fitzgerald (26 points), Saints QB Drew Brees (20), Chargers RB Ryan Mathews (5) and Niners TE Vernon Davis (10) on the bench where they far exceeded his starters Ravens WR Torrey Smith (3), Panthers QB Cam Newton (11), Saints RB Darren Sproles (0) and Steelers TE Heath Miller (3) last week. Ferguson will miss Brees, Sproles and No. 1-ranked kicker John Kasay of the Saints, who have a bye. Dallas' Best picked up Falcons K Matt Bryant and dropped Miller.

9.
Ann Wilson
Annie's Dogs
4
6
0
866
926
3

Last week: Defeated Team Nosering 96-85 Next up: The Brickwall Paul (6-4)
Annie's Dogs are 16-point favorites against The Brickwall Paul. Wilson picked up the Browns D and dropped Browns TE Benjamin Watson.

10.
Duff McKagan
Team McKagan
4
6
0
829
923
3

Last week: Defeated Dallas' Best 81-58 Next up: Team Valley Trash (5-5)
Team McKagan are the hottest in the league with a four-game winning streak to get back in the playoff chase. McKagan picked up Broncos RB Lance Ball and dumped Raiders WR Darrius Heyward-Bey.
SPONSORED HEADLINES
ESPN TOP HEADLINES
MOST SENT STORIES ON ESPN.COM
More From ESPN Music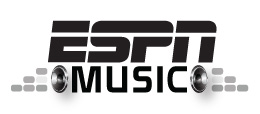 Follow ESPN Music on Twitter
HEAVY ROTATION
FEATURES
AS HEARD ON …
PHOTO GALLERIES …
CHATS