Commentary
Cantrell gets some breathing room
Updated:
November 24, 2011, 3:24 AM ET
By
Jim Wilkie
| ESPN.com
Alice in Chains guitarist Jerry Cantrell narrowly defeated former Queensryche guitarist Chris DeGarmo last week to pad his lead in the Alice in Chains & Friends Fantasy Football Charity League with two weeks remaining in the regular season.
Cantrell's Aroma Of Tacoma (8-3) got decent production from 49ers QB Alex Smith (17 points), Raiders RB Michael Bush (16) and Falcons RB Michael Turner (14) to beat DeGarmo's Mach Six's (6-5) 84-82. The league's organizer was thankful DeGarmo's running back LeSean McCoy of the Eagles didn't get any touchdowns or more than the 113 yards rushing against the Giants, as he posted the following comment on the league message board (click the link to see the photo):
Close Call
Posted: Nov 21, 7:20 p.m.
Jerry Cantrell
Aroma Of Tacoma
Wheew!!!!! A few more yards from McCoy and Captain DeGarmo would've sent the Aroma to the turf in a ball of flame. Go have a highball, Dean. Ya done good.
After the Aroma, all the other teams are separated by just two games after former cellar-dwellers Team McKagan (5-6) and Annie's Dogs (5-6) have climbed into the thick of the playoff race with five-game and three-game winning streaks, respectively.
Don't look now …
Posted: Nov 21, 12:17 p.m.
Ann Wilson
Annie's Dogs
… But the Dogs are gnashing at your heels.
Re: Don't look now …
Posted: Nov 21, 2:12 p.m.
Jerry Cantrell
Aroma Of Tacoma
Ann's creeping up the ranks.
Each participant will put one valuable item up for auction by the end of the season. The league champion will get to designate which charity receives the net proceeds of the auction. More details on the auction will be announced in the coming weeks.
Weekly updates on the Alice in Chains & Friends Fantasy Football Charity League, trash talk and interviews with the owners will be published in ESPN.com's The Life and Music sections throughout the season. Members of the league also will drop by for occasional chats on SportsNation.
Here is a look at Week 12's matchups and last week's results:
Alice in Chains & Friends Fantasy Football Charity League overall standings
Rk
Player
Team
W
L
T
PF
PA
GB
1.
Jerry Cantrell
Aroma of Tacoma
8
3
0
1,022
961
--

Last week: Defeated Mach Six's 84-82 Next up: Team DuVall (5-6)
Aroma Of Tacoma picked up Ravens QB Joe Flacco and Browns RB Chris Ogbonnaya and dumped 49ers QB Alex Smith and Texans TE Owen Daniels. But will Eagles QB Michael Vick's questionable status against the Patriots cause Cantrell to turn to Flacco against the Niners?

2.
Chris DeGarmo
Mach Six's
6
5
0
1,135
983
2

Last week: Lost 84-82 to Aroma Of Tacoma Next up: Team McKagan (5-6)
Even after last week's loss, Mach Six's still lead the league in scoring. The ESPN fantasy computers have this as the closest matchup with Mach Six's listed as seven-point favorites over Team McKagan but both sides holding an edge in four categories apiece with one push.

3.
Sean Kinney
Team Nosering
6
5
0
983
1,039
2

Last week: Lost 107-80 to Dallas' Best Next up: The Brickwall Paul (6-5)
Team Nosering are 12-point underdogs even though the ESPN fantasy computers give them the edge in five of the nine categories. Kinney's squad is banged up at receiver with New England's Wes Welker and Minnesota's Percy Harvin both listed as questionable.

4.
Vinnie Paul
The Brickwall Paul
6
5
0
982
941
2

Last week: Lost 124-86 to Annie's Dogs Next up: Team Nosering (6-5)
Despite last week's outburst by Annie's Dogs, The Brickwall Paul have allowed the fewest points in the league this season. Paul added Packers RB Ryan Grant and dropped Chiefs RB Jackie Battle.

5.
William DuVall
Team DuVall
5
6
0
1,092
1,069
3

Last week: Defeated Your Real Dad Al Davis 92-80 Next up: Aroma Of Tacoma (7-3)
Team DuVall rank second in points scored, but unfortunately for them they have had the most points scored against this season. DuVall picked up Bills RB C.J. Spiller and Jets RB Joe McKnight and dropped Titans WR Damian Williams and Cowboys RB Felix Jones.

6.
Ann Wilson
Annie's Dogs
5
6
0
990
1,012
3

Last week: Defeated The Brickwall Paul 124-86 Next up: Your Real Dad Al Davis (5-6)
Annie's Dogs make a big leap from ninth to sixth place and they're looking to stay on a roll against the last-place Your Real Dad Al Davis. Wilson claimed Lions RB Kevin Smith and dumped the Browns D.

7.
Jay Ferguson
Dallas' Best
5
6
0
988
1.015
3

Last week: Defeated Team Nosering 107-80 Next up: Team Valley Trash (5-6)
Ferguson has Saints QB Drew Brees vs. the Giants, Falcons QB Matt Ryan against the Vikings and Panthers QB Cam Newton to choose from and so far he has Newton, the second-ranked QB who's facing the winless Colts, penciled in as his starter.

8.
Randy Wolf
Team Valley Trash
5
6
0
916
985
3

Last week: Lost 82-55 to Team McKagan Next up: Dallas' Best (5-6)
Team Valley Trash are huge 54-point underdogs, the biggest spread of the week. Wolf could use one of Ferguson's quarterbacks because Team Valley Trash only has the 20th-ranked Ryan Fitzpatrick of the Bills on his roster (plus Chiefs QB Matt Cassel who is out for the season). Team Valley Trash have made the fewest pickups this season (five).

9.
Duff McKagan
Team McKagan
5
6
0
911
988
3

Last week: Defeated Team Valley Trash 82-55 Next up: Mach Six's (6-5)


With Steelers QB Ben Roethlisberger listed as questionable against the Chiefs, Team McKagan has Giants QB Eli Manning vs. the Saints as his starter for now. McKagan claimed Vikings RB Toby Gerhart and dropped Broncos RB Lance Ball.

10.
Mike Inez
Your Real Dad Al Davis
4
7
0
1,012
1,038
4

Last week: Lost 92-80 to Team DuVall Next up: Annie's Dogs (5-6)
Your Real Dad Al Davis are 14-point underdogs and favored in just three categories this week. Inez finally got some good news this week with Texans WR Andre Johnson improving to probable status. He added Texans K Neil Rackers and the Saints D and dropped Bears QB Jay Cutler and the Titans D.
More From ESPN Music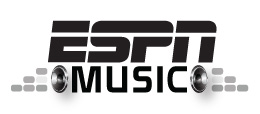 Follow ESPN Music on Twitter
HEAVY ROTATION
FEATURES
AS HEARD ON …
PHOTO GALLERIES …
CHATS
MOST SENT STORIES ON ESPN.COM