Commentary
Boxing hype still pulls me in
Updated:
December 7, 2011, 2:46 AM ET
By
Duff McKagan
| Special to ESPN.com
Just back from a month away from the good 'ol USA and, starving for American sports news, I ravenously digested ESPN and ESPN2 for the most part of Friday morning through just after noon.
McKagan's Playlist

The Life asked columnist Duff McKagan to give us some music recommendations. Here's what he had to say:
I had the great pleasure of sitting next to punk legend Rat Scabies at a U.K. awards ceremony a few weeks ago in London. If you are a guy around my age, then perhaps you were as influenced as I was by the great music of punk pioneers The Damned. Mr. Scabies, of course, was their reckless drummer. A gentleman for sure, and I found Rat to be in a class all to himself. Genuinely funny, and the real deal.
"New Rose" off "Damned, Damned, Damned" (iTunes | Amazon) -- I've always liked this song so much that I even got my GNR bandmates to cover this song back when we did "The Spaghetti Incident."
"Fan Club" off "Damned, Damned, Damned" -- This song still seems vibrant and current. The whole record does, for that matter.
"Love Song" off "Machine Gun Etiquette" (iTunes | Amazon) -- One of the better rock songs ever recorded, in my humble opinion. The Damned knew who they were by the time they recorded "MGE" and really laid into this whole record, performance-wise.
As a result, I found that the rematch of Cotto-Margarito fight from some three years ago would be on HBO pay-per-view the following night. As a fight fan, I know that HBO, of course, does those "24/7" exposes of the two fighters, their training camps, and the "angle" that may or may not be there. (Another result of me back home watching ESPN was that I found out that UCLA was playing Oregon for the Pac-12 championship that night. I thought I had read the ticker wrong. UCLA? At 6-7? Oh, that's right, USC is on probation. This North and South Division thing: Dumb.)
The "angle" that was making this fight interesting for most seemed to be that it might have been possible Antonio Margarito had used plaster in his hand-wraps before his late-round annihilation and bludgeoning of Miguel Cotto in that last fight. The suspicion was brought about when plaster was apparently found just before a fight Margarito had with Shane Mosley after the Cotto massacre.
HBO took the viewer along, as they painted a plainly black and white picture; Good (Cotto) vs. Evil (Margarito) was the story HBO has to tell, and they played it to the hilt. Hey! This stuff sells. I took the bait.
It is interesting stuff for sure, and I found myself engrossed in the back-to-back episodes of "24/7" that I watched on Friday night. I ordered the fight the next morning, still a bit buzzed from the "hype of the plaster" from the night before.
Boxing, as of late, has slowly but surely begun to feel the sting of the fleeing diaspora of young would-be fight talent over to the world of mixed martial arts.
MMA just holds a greater luster these days to those young kids who would have otherwise gone to YMCA or Boy's and Girl's Club youth boxing gyms. Those kids are now simply learning to wrestle and learn submit holds, armbars, etc. MMA has flash and youth on its side. Boxing has failed to bring in a new, young, hip audience for the most part.
This all leaves HBO kind of holding a bag that they must control and make interesting.
My little "discussion," here and now, is in no way meant to favor either boxing over MMA. Judging from the last time I wrote about boxing, this seems to be a favorite topic for some of you to go against each other. They are two very different sports, if you ask me. It's like arguing soccer vs. football. It's a dumb argument.
Back to the matter at hand: the actual Cotto-Margarito fight on Saturday.
If you needed any further proof of the dwindling talent level in boxing, one had to look no further than these three undercards to be convinced. Besides maybe Brandon Rios, there was not one elegant practitioner of the "sweet science" of boxing. It even seemed tedious to HBO-PPV announcers Max Kellerman and Emanuel Steward.
'It's So Easy: And Other Lies' out now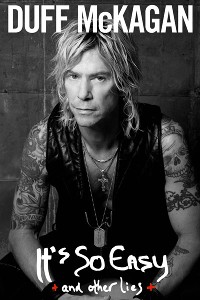 ESPN.com The Life columnist Duff McKagan's new book, "It's So Easy: And Other Lies," will be available on paperback on Mar. 20. You can preorder it here. The hardcover, which came out in October is available at Amazon.com.
"It's So Easy: And Other Lies" reached No. 17 on The New York Times nonfiction best seller list in its first week.
As the main event started, it was evident from the start that Cotto was by far the dominant fighter that night. But the question still remained, would Margarito outlast Cotto's stamina into the later rounds and pay his retributions? No. And even though the HBO-PPV announcing team did its very best to instill doubt about the skill of Cotto, in the end it was just a lopsided affair. You wouldn't have known that if you had only listened to the broadcast.
And yes … yes, I know that in the early 1970s, when the boxing audience had last waned like it seemingly has now, we had two champions of their crafts who fairly conspired to conjure interest. But when Muhammad Ali and announcer Howard Cosell did their stage-play, writ large, there were game opponents in Joe Frazier and George Foreman, and there was no MMA draining the talent pool.
So, I am all for HBO trying to drum up interest and all, but the pickings are getting slim, fellas.
Unless, of course, Mayweather vs. Pacquiao ever happens.
Musician Duff McKagan -- who writes for Seattle Weekly, has written for Playboy.com and has his autobiography out now -- writes a weekly sports column for ESPN.com. To send him a note, click here and fill out the form.
Playbook
Michael "Duff" McKagan, a founding member of Guns N' Roses, writes a weekly column for Playbook Sounds and is a passionate sports fan. McKagan is currently playing in Loaded and Velvet Revolver, is a prolific writer, including an autobiography, "It's So Easy: And Other Lies."
More From ESPN Music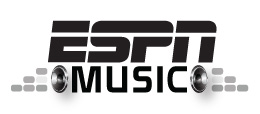 Follow ESPN Music on Twitter
HEAVY ROTATION
FEATURES
AS HEARD ON …
PHOTO GALLERIES …
CHATS