Commentary
Cool confidence under spotlight's glare
Updated:
December 14, 2011, 12:19 AM ET
By
Duff McKagan
| Special to ESPN.com
Have you ever been in a stressful group situation? A team deadline at work? Witnessed a school-yard fight?
McKagan's Playlist

The Life asked columnist Duff McKagan to give us some music recommendations. Here's what he had to say:
Thank you all for the nice emails, calls, comments, etc. regarding Guns N' Roses' induction into the Rock And Roll Hall Of Fame. What an honor, to be sure.
Here are a few of the songs that were my personal favorites to play live:
It's So Easy from "Appetite For Destruction" (iTunes | Amazon) -- When we used this song as the opener for our live sets, it definitely set a tone and drew a line in the sand.
Mr. Brownstone "Appetite For Destruction" -- Rarely does an opening drum beat cause as much of a ruckus as this Steven Adler-divined gem. Killer song. Genius lyrics.
"Pretty Tied Up" from "Use Your Illusion II" (iTunes | Amazon) -- Izzy Stradlin was for sure, one of the best rock and roll story tellers ever. I loved playing this song live even way before this record came out; crowds seemed to identify with the groove of" PTU."
We have all probably, at one time in our lives, been privy to seeing that one guy who seems to take those stressful situations in stride. He is the guy who performs well at work when everyone else is freaking out. He is the one guy in the "group" who remains calm and sees the right way through. He is the guy who wins the school-yard fight.
The myth of "the big guy upstairs" being on Denver Broncos quarterback Tim Tebow's side will undoubtedly grow even larger than it is now. It seems to be the biggest topic on sports talk radio these past couple of weeks.
And what about New York Giants quarterback Eli Manning? His sense of calm during all of his fourth-quarter, come-from-behind wins this season should not be overlooked. Watching the Giants' and Broncos' wins last weekend made for one of the best NFL Sundays in recent memory.
Sunday may have also proved that the Chicago Bears and Dallas Cowboys are in real tailspins. It is all well and fine to be playing a game against supposed "QBs of destiny," but when you are in the NFL and are up 10 to 12 points in the second half of the fourth quarter -- your team should just flat-out win. No?
But if your team is already on shaky ground, an opposing quarterback with some poise and calm and back-story (such is the case with Tebow this season) can and will shake you even when you are up in the fourth.
It's kind of like when you play one-on-one basketball with that guy who has no razzle or dazzle, but he has that sense of calm that just sort of throws you off. Even when you go up 9-2 in a 10-point game, you have an uneasy feeling of dread when this guy starts to come back. By the time it is 9-8, that sense that you are "crushing" this guy is just gone, and you now know you are going to lose by the requisite two points. This loss has just as much to do with you and your sense of panic and lack of confidence as it does with your opponent's cool head and hands.
Like Lemmy Kilmister or Jerry Cantrell or even Keith Richards, these are guys that -- even when the crap seems to be getting thick -- exude a "cool under pressure" that the rest of us only wish we had.
Not much has been made nationally of Eli Manning this season, and yet it is out of the main spotlight that a calm confidence like his shines the brightest.
But much has been made of Tim Tebow. At first, of course, it was all about being on the naysayers' bandwagon. But now it seems everyone is changing their story in Tebow's favor. He knows how to win, and it is a guy who knows how to win who will take down a team of Chicago's ilk and possessing the Bears' sense of dread.
I would say that the Broncos as a team are feeding not off Tim Tebow's sense of faith, but rather off his sense of confidence in himself and his team. That shared sense of confidence can indeed make for a dangerous team in the postseason.
Musician Duff McKagan -- who writes for Seattle Weekly, has written for Playboy.com and has his autobiography out now -- writes a weekly sports column for ESPN.com. To send him a note, click here and fill out the form.
Playbook
Michael "Duff" McKagan, a founding member of Guns N' Roses, writes a weekly column for Playbook Sounds and is a passionate sports fan. McKagan is currently playing in Loaded and Velvet Revolver, is a prolific writer, including an autobiography, "It's So Easy: And Other Lies."
More From ESPN Music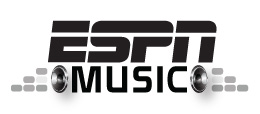 Follow ESPN Music on Twitter
HEAVY ROTATION
FEATURES
AS HEARD ON …
PHOTO GALLERIES …
CHATS