Commentary
Wishing for good will, Hawks in playoffs
Updated:
December 21, 2011, 5:58 PM ET
By
Duff McKagan
| Special to ESPN.com
In recent memory, I cannot seem to remember the fact that so many NFL teams are still in the hunt for a playoff spot this late in the season. Especially those teams with .500 records or sub-.500 records.
McKagan's Playlist

The Life asked columnist Duff McKagan to give us some music recommendations. Here's what he had to say:
I had the occasion to see Prince here in the Seattle area on Monday night. It is always like going to musical church for me, seeing this guy and his band play. Epic as always!
"Little Red Corvette" from "1999" (iTunes | Amazon) -- Maybe the best-written rock song ever. Big statement? Whatever. From where I sit, it is a true statement.
"Why You Wanna Treat Me So Bad?" from "Prince" (iTunes | Amazon) -- Listen to this song all the way to the end. The guitar and bass solo are utterly ridiculous. Dude was only about 18 years old when he laid this stuff down.
"The Cross" from "Sign O' The Times" (iTunes | Amazon) -- Two chords and the truth. Period.
This NFL season has been a real "head scratcher" for sure. For instance, my own beloved Seattle Seahawks came out of the gates this year like scared fawns in a forest fire. No offense. No real quarterback to speak of. No spark.
Conversely, the Oakland Raiders came out of nowhere and seemed to have gotten their groove on early this season. Then just as it seemed that they were back, the Raiders went on a losing streak of the grandest kind.
The New York Jets? Who are they?
The New York Giants? Man, I thought they were getting on cue for the late season.
The Philadelphia Eagles still in the hunt at 6-8?
The Kansas City Chiefs suddenly believing in themselves and beating the previously unbeaten Green Bay Packers? And, Kansas City is still not mathematically out of the playoff picture? Whoa.
No one wants to have to depend on other teams losing for their particular team to get into the postseason, but that is the case in so many scenarios at this point that it doesn't seem to be a weird wish.
Santa Claus, all I want for Christmas is for my Seahawks to win out, and everyone else to lose.
Santa, our defense has been very, very good this year -- and that has been enough for them to go 5-1 in their past six games.
Santa, the big, bad NBA stole our basketball team from Seattle, and our MLB team is horrendous these days. All we want for Christmas is something positive sports-wise for our city. Can you put that somewhere under just one of our abundant supply of fir trees up here in the Northwest?
Other than all of that dumb sports-talk and joshing and wishing for more, let me just get real for a moment.
'It's So Easy: And Other Lies' out now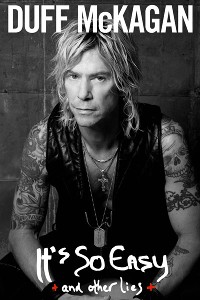 ESPN.com The Life columnist Duff McKagan's new book, "It's So Easy: And Other Lies," will be available on paperback on Mar. 20. You can preorder it here. The hardcover, which came out in October is available at Amazon.com.
"It's So Easy: And Other Lies" reached No. 17 on The New York Times nonfiction best seller list in its first week.
It is the holiday season.
All of you people reading right now, just take care of yourselves and maybe look out for someone else. 'Tis the season to wish well on others, and reflect on our own fortune and deeds.
Plenty of people are out there without a job to support their families.
There are those at places such as Ronald McDonald House, their kids sick in the hospital with unmentionable chances perhaps. Those families' financial resources chewed away from the fight.
Our Veterans Affairs hospitals around the country are bulging with those men and women who made huge sacrifices to serve our country. Don't let them feel forgotten.
Or maybe do something as simple as just slowing down a bit. Don't let the rush of life overwhelm you. Let that driver on the freeway merge in front of you when they have their blinker on. Try not to let the rage of the road kick your behind. Take a breath. Be cool.
One by one, we can make this world a better dang place.
Happy holidays to one and all, and thanks for reading all of my nonsense.
-- Duff
Musician Duff McKagan -- who writes for Seattle Weekly, has written for Playboy.com and now has his autobiography out -- writes a weekly sports column for ESPN.com. To send him a note, click here and fill out the form.
Playbook
Michael "Duff" McKagan, a founding member of Guns N' Roses, writes a weekly column for Playbook Sounds and is a passionate sports fan. McKagan is currently playing in Loaded and Velvet Revolver, is a prolific writer, including an autobiography, "It's So Easy: And Other Lies."
More From ESPN Music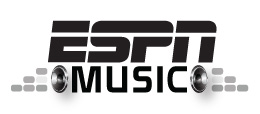 Follow ESPN Music on Twitter
HEAVY ROTATION
FEATURES
AS HEARD ON …
PHOTO GALLERIES …
CHATS