Van Halen "Tattoo" Contest
Originally Published:
February 1, 2012
Van Halen "Tattoo" Contest
1) NO PURCHASE NECESSARY TO ENTER OR WIN. PURCHASE WILL NOT INCREASE YOUR CHANCES OF WINNING. This contest is sponsored by Interscope Records ("Sponsor") and administered by ESPN.com ("Administrator").
2) Eligibility: Open to legal residents of the fifty (50) United States & D.C., 18 years of age or older as of 2/3/12, except employees, officers and directors of ESPN Inc. and Interscope Records , and their respective parents, subsidiaries and affiliated companies, independent contractor insurance and financial services agents, advertising, promotion and administrative agencies and anyone else connected with the production and distribution of this contest (hereafter, the "Released Parties"), and their immediate families (spouse, parent, child, sibling and their respective spouses, regardless of where they reside) and those living in the same household, whether or not related. Entrants are responsible for insuring that all contact information is up-to-date and accurate. Void where prohibited. This contest is subject to all applicable federal, state and local laws and regulations.
3) How to Participate:

To enter, tweet a picture of your sports-related tattoo to #VanHalenESPN between 12:00 AM February 3, 2012 and 11:59 PM March 2, 2012 (the "Contest Period"). Entrants must have a valid Twitter account. Your picture will be reviewed, and selected approved images will filter into a photo stream on the ESPN.com/VanHalen page. By submitting a photo, each entrant expressly accepts and, to be eligible for the Grand Prize, must comply with, the Contest Rules including Terms and Conditions of Submission (the "Official Rules"), which are set forth below and are expressly incorporated herein. Entrants must read the Contest Terms and Conditions of Submission carefully prior to creating a photo for submission into the contest.

Photo Criteria:

(a) Tattoos must be sports related.

(b) Submit only original photos taken of you.

(c) Only one tattoo per photo will be considered. Entrants may submit multiple photos if entrant has multiple tattoos.

(d) Photos that appear to duplicate any other submitted photo may be voided and only the first Entry submitted (based on time/date) will be counted.

(e) ESPN reserves the right to disqualify Entries if permission cannot be demonstrated from all applicable rightsholders, including without limitation tattoo artists or designers.

(f) Entries must not include any unauthorized third party intellectual property, general property or products. Entry cannot defame or invade the privacy of any person, living or deceased. Entry may also not contain, in ESPN's sole discretion, any content that is sexually explicit or suggestive, violent or derogatory, profane or pornographic; promotes alcohol, illegal drugs, tobacco, firearms/weapons (or use of any of the foregoing); promotes any activities that may appear unsafe or dangerous; promote any particular agenda or message; is obscene or offensive; endorses any form of hate or hate group; defames, misrepresents or contains disparaging depictions about other people or companies; contains any personal identification; communicates messages or images that are inconsistent with the positive images and/or goodwill to which ESPN subscribes; and/or violates any law. All entries that contain the above will be void.

The name of the "authorized account holder" associated with any given e-mail address will be deemed to be the entrant and must comply with these Official Rules. The authorized account holder is defined as the natural person who is assigned an e-mail address by an Internet access provider, an online service provider, or another organization that is responsible for assigning e-mail addresses or the domain associated with the submitted e-mail address. Proof (to Sponsor's satisfaction) of being the authorized account holder may be required by Sponsor. Released Parties are not responsible for lost, incomplete, late, damaged, or misdirected entries, e-mail messages; failures or malfunctions of phones, phone lines or telephone systems or other communications malfunctions; interrupted or unavailable network, server or other connections including those through www.twitter.com; miscommunications, failed computer hardware or software or other technical failures; garbled, lost, misrouted or scrambled transmission; any error, omission, interruption, defect or delay in any transmissions or communications; traffic congestion on the Internet or for any technical problem, including but not limited to any injury or damage to entrant's or any other person's computer related to or resulting from participation in this Contest; printing or other errors appearing within these Official Rules or in any Contest-related advertisements or other materials; or other errors or problems of any kind whether mechanical, human, technical, electronic or otherwise. The use of automated entry or similar devices as specifically set forth above, is prohibited and entries through such prohibited devices are void. By entering the Contest, entrants give their express permission to be contacted by Sponsor by telephone, e-mail and/or postal mail for Contest purposes only.

4) Entrants' Representations: By participating, each entrant warrants and represents that his/her submission does not violate any federal, state or local laws or ordinances. Entrants further warrant and represent that the tattoo pictured is on entrant's body and entrant agrees to provide further proof should it be required to verify entrant as a winner. Sponsor, Administrator and their designees shall have, without limitation, the perpetual, right worldwide to edit, adapt, modify, publish, display, exploit and use the submission in any way and in any and all media for trade, advertising, promotional and/or other purposes as Sponsor, Administrator and/or their designees may determine without further consideration, notification or permission of entrants, winner or any third parties.

5) Winner Selection: Upon completion of the Contest Period, an authorized representative of Van Halen will review all the entries and select two (2) winners based on the following criteria: originality and creativity of the tattoo. Winners will be announced March 9, 2012.

6) Grand Prize: Two (2) prize winners. Each winner plus a guest will receive air-fare, hotel accommodations for two (2) nights (1 room, double occupancy), transportation and admittance to a Van Halen concert and a meet-and-greet with David Lee Roth before the show. ARV $2,000 each.

Total ARV: $4,000.

Prize Restrictions. Winners are solely responsible for any and all expenses, (e.g., gratuities and incidentals), relative to participation in the Contest (including acceptance of any prize) not specified herein. Prize travel and arrangements are determined by Sponsor in its sole discretion and are subject to availability, holiday, blackout dates and other restrictions. If the Prize winner is unavailable on trip dates, he/she may be disqualified and the prize forfeited. Prize winner/guest must travel on the same itinerary and at the same time and are solely responsible for obtaining any/all necessary travel documents (including but not limited to valid photo I.D., passport, etc.) before departure. Travel arrangements cannot be changed by winner or guest. If winner chooses not to take a guest, then the guest elements will be forfeited and the remaining elements shall constitute full satisfaction of the prize. If winner resides within a one hundred mile radius of the location, in the sole discretion of the Sponsor, ground transportation may be substituted for air travel, and no additional compensation will be awarded to the winner. Winner and guest must provide their own transportation to and from airport of departure. Sponsor is not responsible for travel delays. Sponsor will not replace any lost or stolen tickets, travel vouchers, certificates, or prize items. All events subject to change at Sponsor's discretion. If for any reason Sponsor is unable to provide a meeting with a member of Van Halen, no substitution or compensation will be given in lieu thereof, but remainder of prize package will be awarded. Prizes are not redeemable for cash or transferable. No substitution allowed except, at Sponsor's sole discretion, a prize of equal or greater value may be substituted. THE WINNER IS SOLELY RESPONSIBLE FOR ALL FEDERAL, STATE AND LOCAL TAXES ASSOCIATED WITH THE RECEIPT OR USE OF ANY PRIZE.

Background Check. Sponsor reserves the right to conduct a background check of any and all records of any winner/guest, including without limitation, civil and criminal court records and police reports. To the extent necessary under law, winner/guest shall authorize this background check. Sponsor may also take all steps necessary to corroborate any information provided to Sponsor by winner/guest in his/her interview. In that regard, winner/guest will be obligated to provide necessary contacts and information so that Sponsor may conduct such investigation. Sponsor reserves the right (at its sole discretion) to disqualify a winner/guest based on the background check, and select an alternate.

7) Winner Notification: Winner(s) will be notified via direct message on Twitter from @Interscope. It is the sole responsibility of the entrant to keep his or her Twitter account, including associated email address, updated.

8) Miscellaneous: By participating, entrants agree to be bound by these Official Rules and agree: 1) that Sponsor and Administrator and their designees shall have the right and permission to use (if entrant is winner) entrant's name, address (city and state) and/or picture and/or likeness or biographical information or voice for trade, advertising, promotional and/or any other purpose in any media now or hereafter known worldwide in perpetuity without any further consideration, permission or notification except where prohibited by law; and 2) that Released Parties shall have no liability and will be held harmless for any liability, loss, injury or damage, including, without limitation, personal injury, death or damage to personal or real property, to entrant or any other person or entity due in whole or in part, directly or indirectly, by reason of the acceptance, possession, use or misuse of a prize or participation in this contest (including participation in the applicable Event). Sponsor and Administrator each reserves the right, in its sole discretion to modify cancel, terminate or suspend this contest or any event should causes impair the administration, security, fairness or proper play of the contest. CAUTION: ANY ATTEMPT BY AN ENTRANT OR ANY OTHER INDIVIDUAL TO DELIBERATELY UNDERMINE THE LEGITIMATE OPERATION OF THE PROMOTION IS A VIOLATION OF CRIMINAL AND CIVIL LAWS AND SHOULD SUCH AN ATTEMPT BE MADE, THE SPONSOR AND ADMINISTRATOR RESERVE THE RIGHT TO SEEK DAMAGES AND OTHER REMEDIES (INCLUDING ATTORNEYS' FEES) FROM ANY SUCH PERSON TO THE FULLEST EXTENT PERMITTED BY LAW.

Disputes/Choice of Law: Except where prohibited, each entrant agrees that: (i) all issues and questions concerning these Official Rules shall be governed by New York law without giving effect to any principles of conflicts of law of any jurisdiction; (ii) any and all disputes, claims and causes of action at law or in equity arising out of or relating to this Contest or any prize awarded shall be (A) resolved individually, without resort to any form of class action; and (B) filed only in the state or federal courts situated in New York County, New York state, i.e., Manhattan, and entrant hereby consents and submits to the personal jurisdiction of such courts for the purposes of litigating any such disputes, claims or causes of action; (iii) any and all claims, judgments and awards shall be limited to actual out-of-pocket costs incurred, but in no event attorneys' fees; and (iv) under no circumstances will any entrant be permitted to obtain awards for and hereby waives all rights to claim punitive, incidental, special, consequential damages and any other damages, other than for actual out-of-pocket expenses, and any and all rights to have damages multiplied or otherwise increased.

Privacy: Personally identifiable information that is submitted by entrants as part of this Contest will be used to administer the Contest, select the prize winners and fulfill the prizes, and will be treated in accordance with Administrator's privacy policy accessible on its website at www.ESPN.com.

9) Winners' List: For a list of winners, available after 3/9/12, send a stamped, self-addressed envelope for receipt by 4/9/12 to:

Van Halen "Tattoo" Contest
c/o ESPN.com
ESPN Plaza
Bristol, CT 06010


Van Halen "Tattoo" Contest
TERMS AND CONDITIONS OF SUBMISSION
PLEASE REVIEW THESE TERMS AND CONDITIONS OF SUBMISSION (THE "AGREEMENT") CAREFULLY, AS THEY CONSTITUTE A BINDING AGREEMENT. THESE TERMS AND CONDITIONS OF SUBMISSION GOVERN ALL PHOTO SUBMISSIONS IN CONNECTION WITH THE CONTEST (THE "CONTEST").
As used herein, the term "Photo Submission" means any and all Photos Entrant submits in connection with the Contest.
1. ELIGIBILITY: Entrant represents that he/she is a legal resident of the United States and at least 18 years old at the time of entry.
2. ORIGINALITY: Entrant represents and warrants that (i) the Photo Submission is a photo of you and you have not copied or used other works or other third party materials in your Photo Submission, including photographs owned by third parties; (ii) the Photo Submission will not infringe or violate any rights of any person or entity including, without limitation, any copyright, trademark, patent, privacy or publicity, or contractual rights, or constitute idea misappropriation; and (iii) Entrant has all the rights, permissions and consents necessary to submit the Photo Submission in accordance with this Agreement and for use of the Photo Submission by ESPN, Inc. ("ESPN") in all means and media. Entrant further represents and warrants that anyone engaged by you to participate or appear in the Photo Submission (x) has no claims for payment of any kind; (y) has no approval or consultation rights or any rights of participation; and (z) was not engaged by you or anyone associated with the Photo Submission under any union or guild agreement that would result in any ongoing obligations resulting from the exploitation of the Photo Submission. Upon request, Entrant will provide ESPN with signed releases as it may deem necessary in its sole discretion. Entrant further represents and warrants that the Photo Submission does not violate any federal, state or local law or regulation.
3. NO PAYMENT FOR PHOTO SUBMISSION: Entrant understands that he/she will not be paid any money for submitting the Photo Submission or for agreeing to the terms set forth in this Agreement.
4. RIGHTS GRANTED: By submitting a Photo Submission, Entrant hereby irrevocably grants ESPN, its parent, subsidiary and affiliated companies, and each of their respective licensees, distributors, agents, representatives and other authorized users including, without limitation, advertisers/sponsors directly associated with the Contest (collectively, the "Licensed Entities"), without the requirement of any permission from or payment to you or to any other person or entity, a perpetual, non-exclusive, irrevocable, fully-paid, royalty-free, sub-licensable and transferable worldwide license to use, re-use, reproduce, transmit, print, publish, display, exhibit, distribute, re-distribute, copy, host, store, cache, archive, index, categorize, comment on, broadcast, stream, edit, alter, modify, adapt, translate, create derivative works based upon and publicly perform such Photo Submission, in whole or in part (including, without limitation, all names, voices and likenesses contained in the Photo Submission), in all means and media now known or hereafter devised, for any and all purposes including, without limitation, news, advertising, promotional, marketing, publicity, trade or commercial purposes, all without further notice to Entrant or to any third party and with or without attribution. Nothing in this Agreement obligates or may be deemed to obligate any of the Licensed Entities to use the Photo Submission. Entrant acknowledges that the Photo Submission may be cut, edited and/or added to for any reason and in any manner which the Licensed Entities may, in their sole discretion, determine and may, to the extent decided by the Licensed Entities in their sole discretion, have sound effects, music, host voiceovers and/or other elements added to the Photo Submission, and that the Licensed Entities may use and modify the Photo Submission or any portion or element of it and combine it with other materials. Entrant further acknowledge that the consideration for entering into this Agreement is, among other things, ESPN's or its designees' review of the Photo Submission in connection with the Contest, the possibility of the Photo Submission being aired on one or more of ESPN's (or ESPN's affiliates') media platforms and the possible publicity and promotion as a result. Entrant is not guaranteed to receive any further consideration of any kind for the Photo Submission and any credit received in connection with any of the Licensed Entities' use of the Photo Submission shall be in the applicable Licensed Entity's sole discretion. Entrant acknowledges that the Photo Submission is sent voluntarily, and not in confidence, and that no confidential relationship is intended or created between ESPN and Entrant or between any of the Licensed Entities and Entrant by virtue of the submission of the Photo Submission. Entrant further acknowledges that ESPN or the Licensed Entities may develop information internally or receive information from other parties that is similar to the Photo Submission. Accordingly, nothing in this Agreement shall be construed as a representation or agreement that ESPN and the Licensed Entities have not or will not develop or have developed ideas, concepts, products, systems or techniques that are similar to or compete with any ideas, concepts, products, systems or techniques contemplated by or embodied in the Photo Submission. Entrant further acknowledges that in the event of a breach of this Agreement by ESPN or any third party including any of the Licensed Entities, the damage, if any, caused to Entrant will not entitle Entrant to seek injunctive relief or other equitable relief, and Entrant will not have the right to enjoin the production, exhibition, distribution or any other exploitation of the Photo Submission by any Licensed Entity.
5. GENERAL: This Agreement cannot be modified or waived except in writing signed by the party to be charged. The terms of this Agreement and its performance will be binding on the Entrant and his/her administrators, successors and assigns. If any provision of this Agreement is found by a court of competent jurisdiction to be illegal, invalid or unenforceable, the parties nevertheless agree that the court should endeavor to give effect to the parties' intentions as reflected in the provision to the maximum extent permitted by law, and the other provisions of the Agreement shall remain in full force and effect. Entrant may not assign his/her rights under this Agreement without ESPN's prior written consent; any unauthorized assignment will be null and void. The Licensed Entities shall have the unlimited right to assign this Agreement and the rights granted by Entrant under this Agreement at any time, in whole or in part, to any person or entity. The construction, validity, interpretation and enforceability of this Agreement will be governed by and construed in accordance with the laws of the State of New York and the laws of the United States of America without giving effect to any choice of law or conflicts of law rules. Any and all disputes, claims and causes of action at law or in equity arising out of or relating to this Agreement shall be filed only in the state or federal courts situated in New York County, New York state, i.e., Manhattan. Entrant hereby consents and submits to the personal jurisdiction of such courts for the purposes of litigating any such disputes, claims or causes of action.
ENTRANT ACKNOWLEDGES AND AGREES THAT HE/SHE HAS READ THIS AGREEMENT AND UNDERSTAND HIS/HER OBLIGATIONS HEREUNDER, THE RIGHTS THAT HE/SHE IS GRANTING HEREIN AND THE REPRESENTATIONS AND WARRANTIES HE/SHE HAS MADE IN THIS AGREEMENT.
More From ESPN Music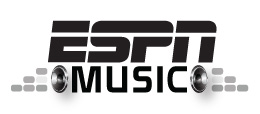 Follow ESPN Music on Twitter
HEAVY ROTATION
FEATURES
AS HEARD ON …
PHOTO GALLERIES …
CHATS