Commentary
The NFL QB carousel in a word: Meh
Originally Published:
March 21, 2012
By
Duff McKagan
| Special to ESPN.com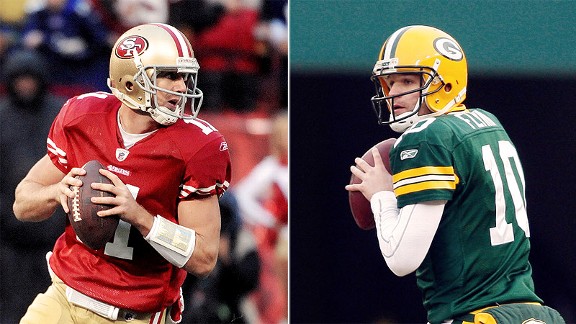 US PresswireAlex Smith and Matt Flynn could be great this year, but they could also be ...
meh.
I love the text message expression that often pops up on online forums. It is spelled "meh" and, practiced in real life, can be accompanied by a shoulder shrug or a snarky sneer. Meh, simply put, means "average."
Meh seems to be more often used within online music forums, as in:
'It's So Easy: And Other Lies' out now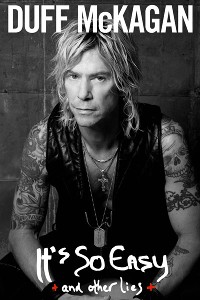 ESPN.com The Life columnist Duff McKagan's new book, "It's So Easy: And Other Lies," will be available on paperback on Mar. 20. You can preorder it here. The hardcover, which came out in October is available at Amazon.com.
"It's So Easy: And Other Lies" reached No. 17 on The New York Times nonfiction best seller list in its first week.
User 1: "I really loved that new Skrillex jam!"
User 2: "'Really? I thought it was a bit meh."
This rather epic NFL quarterback shuffle saw a ton of teams mega-jockeying for the Great Manning Prize. The Niners went sort of sneakily all-in with the acquisitions of wide receivers Randy Moss and Mario Manningham, and letting QB "one-play-away" Alex Smith go talk with Miami, all in the hopes of getting Peyton Manning.
The Denver Broncos, of course, did secure Manning on Monday morning, and that left the brass there in Denver with the decision to let fan favorite Tim Tebow go. But let's be honest here about Tebow. He seems like a GREAT locker room guy, with a work ethic that never seems to quit. He is as strong as a damn bull. He is a rah-rah guy. But he could never run the type of offense the Broncos now will be setting up at Mile High for Manning. Two completely different skill sets. Thus, Tebow could never be a viable backup to learn from a sage who would be running an offense that is the polar opposite of what Tebow does.
And now, Tebow without those Broncos who rallied around him last season, might be one of those QBs who is just sort of meh. Sorry, Tebow Nation.
McKagan's Playlist

ESPN Music columnist Duff McKagan tells us what he considers 'meh' music:
BOOTY PEOPLE, "Booty People." The concept of this record was really quite epic. Funk dudes dressed as pirates, sailing into an island full of hot chicks with large derrieres. But the music was disappointingly 'meh.'
CREED: Comeback tour ... uh ... meh?
GUNS N' ROSES: Live at the Limelight in Manhattan in 1988 or '89 or '90? Everyone in the band was so wasted that at the end of the show, it was just Axl and I left, and a bunch of dudes playing really out of tune guitars and people leaving. Meh ... Well, on second thought, we actually kicked ass every night. Ha!
I hear on the sports radio that Chad Henne is making the rounds, too. Total meh.
And back to Alex Smith. We all thought he was a very average and underachieving QB until Jim Harbaugh took over the program in S.F., and gave Smith his trust and a pat on the back. Despite securing a new deal with San Francisco, will he be too bitter after the Manning pursuit? And could he go back to being just meh again?
And finally, what of my beloved Seattle Seahawks? Hell, Manning wouldn't even get on the plane Hawks owner Paul Allen sent down to Denver last week. We are a sort of funny-haircut-wearing, coffee-fueled stepchild as far as dream destinations for top-tier NFLers. But we did well with a potentially meh Green Bay backup to Brett Favre in Matt Hasselbeck. We give average a chance because we have grown accustomed to wearing rose-colored glasses. We have to. Look at the Mariners. We lost our beloved Sonics. Do I have to continue?
But now we have Matt Flynn, another Green Bay backup QB to another great Green Bay QB. We've had luck here so far. But Flynn is largely unproven (except of course, for that meh-velous six-TD game he had last year against Detroit). He could be that great again, one assumes, or ... he could be just meh ... and we already have average in Tarvaris Jackson (he does show signs of semi-brilliance once in a while, though).
The Seahawks had a big fat meh in Charlie Whitehurst. Jackson seems like Johnny dang Unitas in comparison.
But alas, besides Tom Brady, Drew Brees, Aaron Rodgers, Eli Manning perhaps and maybe Michael Vick ... we all might be looking at a bunch of meh this season ... again.
Musician Duff McKagan -- who writes for Seattle Weekly, has written for Playboy.com and now has his autobiography out -- writes a weekly sports column for ESPN.com. To send him a note, click here and fill out the form.
Playbook
Michael "Duff" McKagan, a founding member of Guns N' Roses, writes a weekly column for Playbook Sounds and is a passionate sports fan. McKagan is currently playing in Loaded and Velvet Revolver, is a prolific writer, including an autobiography, "It's So Easy: And Other Lies."
More From ESPN Music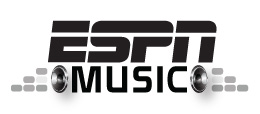 Follow ESPN Music on Twitter
HEAVY ROTATION
FEATURES
AS HEARD ON …
PHOTO GALLERIES …
CHATS