ESPN.com comes alive: April 2, 1995
Updated:
April 2, 2010, 3:41 AM ET
Time flies when you're having fun, and that's exactly what has happened here at ESPN.com. It's hard to believe it's been 15 years since ESPN and a Paul Allen company named Starwave partnered to create ESPNETSportsZone.com at the 1995 Final Four in Seattle.
Since then the site has gone through numerous design and editorial changes, but we have always focused on being the interactive center of the sports fan's universe. To our current and former staff members who have helped make the site what it is today, as well as to our ever-growing audience on the web and mobile, we tip our hats. Thank you. Please join us for the next 15!
John Kosner, Senior Vice President & GM, ESPN Digital Media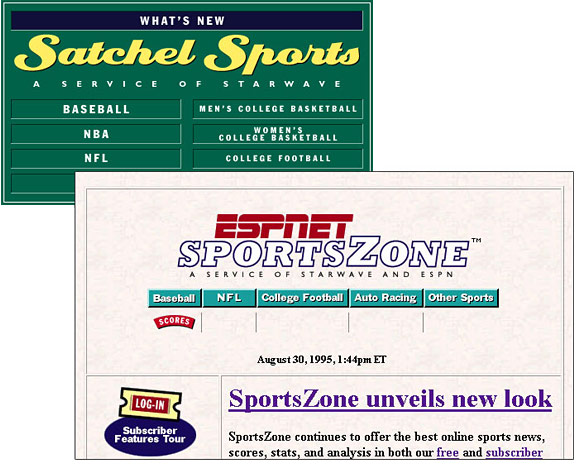 Top stories of 1995: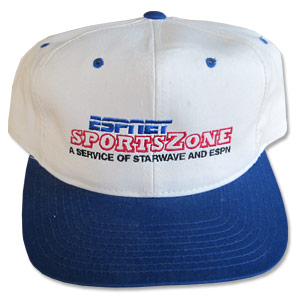 ESPN hat handed out at launch party.
O.J. Simpson trial
Cal Ripken Jr. eclipses Lou Gehrig's consecutive games record
Champions:
49ers (NFL)
Braves (MLB)
Rockets (NBA)
Devils (NHL)
Nebraska (college football)
UCLA (men's hoops)
Connecticut (women's hoops)
ESPN.com:
Satchel Sports relaunches as ESPNet SportsZone on April 1, 1995
Fantasy Football debuts in August






MOST SENT STORIES ON ESPN.COM