---
By Lil Wayne
LIL WAYNE BLOGS FOR US:
"YOU JUST CANNOT STOP MAN-RAM"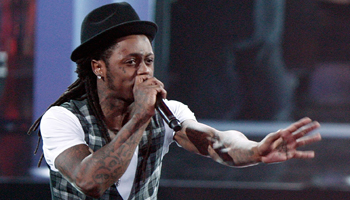 Getty Images
Call him the Zen Master.
I'm gonna catch the Tampa game tonight—in person. I couldn't make it last week, so I'm going to my first major league game tonight. Can you believe it? My first baseball game, and it's the Rays in the playoffs. It's gonna be amazing. I plan to be blown away.

For those of you who are asking, I do read the comments on this blog, and I'd like to give a shout out to nikeman1313 and doublej488 for the support and the respect and for being interested in what I have to say. I just have one request:

Call me the Zen Master from now on.
Read More
---
By Lil Wayne
LIL WAYNE BLOGS FOR US:
WORLD SERIES?
"I SEE THE TAMPA BAY RAYS."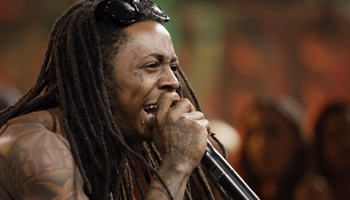 Getty Images
"I got ESPN tattooed on my arm."
First of all, wow. I am overwhelmed by the response to my first blog entry. I think I read the first 402 comments. A lot of them were crazy. A thousand comments in the first day? That makes me happy. I've been telling people, "Man I got a blog on ESPN," and they go, "Yeah, boy, but you're latest song is crazy!" and I'm like, "I know, but did you see my blog?" I am so excited to have this opportunity. You don't understand. I got ESPN tattooed on my arm. I've had it for at least three months now, so that should show you how seriously I'm gonna take this. I know some people out there don't think it's really me, but you have to prove a lot of things when you're an entertainer, so I'm used to it.
Read More
---
By Lil Wayne
LIL WAYNE GETS A BLOG:
AARON RODGERS 'HAS BEEN WONDERFUL'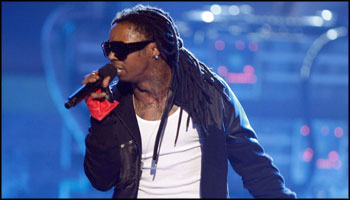 Getty Images
"The Bengals? Damn!"
[Ed's note: This is the first in a blog series by mega-rapper of the moment Lil Wayne. When speaking to him for a package about at-bat music in MLB (a bunch of guys use Lil Wayne), he offered to blog for us. Awesome. Turns out he likes the Packers and Bruins—and thinks Kurt Warner is a legit fantasy pick for this season. Read on for more items of interest.]
Hello, everybody.
This is the first entry in the blog I'm doing for ESPN The Magazine. I don't watch nothing but sports—no movies, no news, no television shows—so I thought this would be fun.
Because I watch so much sports, I like to think I know what's gonna happen. But with the NFL this year, some things have shocked me, some things have been just terrible. Like the Bengals. Damn. I kind of had a feeling things were gonna be bad, but I didn't want them to be this bad. And oh my God the Chargers.
Read More
---



---

LIL WAYNE'S BLOG

LIL WAYNE

Check Lil Wayne's archives here. First of all, can we talk about the Bulls/Celtics series for a minute? That had to b... Read More

THE MAGAZINE EDITOR'S BLOG

GARY BELSKY

Dwight Howard is fronting The Magazine's latest issue—and I especially love the cover image, which shows the ext... Read More

NASCAR

RYAN MCGEE

500 miles is great. 600 miles is better. Driving 1,100 miles in a matter of hours? That's Memorial Day perfection. Bu... Read More

MMA

BY RYAN HOCKENSMITH

If you'd like to see more of 'MMA Submission,' go here. I have a theory: The UFC has never had a more unbeatable gro... Read More

THE GAMER BLOG

JON ROBINSON

Mike "Quick" Swick just knocked me out in under a minute (how's that for somebody living up to their nickname). And by... Read More

BRUCE FELDMAN'S BLOG

BRUCE FELDMAN

The NCAA had an interesting reaction to Wake Forest's decision to drop SAT and ACT test scores as an admission conside... Read More

NHL

E.J. HRADEK

And then there were four ... The San Jose Sharks avoided the ugly section of the history book by scoring a hard-fough... Read More

ACTION SPORTS REPORT

ALYSSA ROENIGK & CHRIS PALMER

[Ed.'s Note: The Action Sports Report is a weekly blog that covers sports from skateboarding to snowboarding to FMX.]... Read More