UP, UP, UP... TOMORROW'S NEXT
Updated: December 5, 2008, 9:45 AM ET
---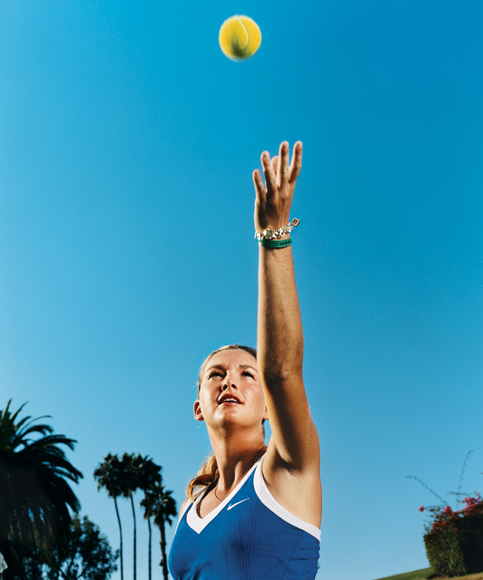 COCO VANDEWEGHE
AGE: 17
HOME: RANCHO SANTA FE, CALIF.


In September, this scion of the Vandeweghe athletic dynasty—grandfather Ernie and uncle Kiki were NBA stars, mom Tauna was an Olympic swimmer—won the U.S. Open girls' tournament without losing a single set. The big-serving six-footer, the only wild-card entry ever to take the title, is the first American champ since 1995.
NEW YEAR'S RESOLUTION "I'd like to win a pro tourney. But I don't want to rely on wild cards to get in."
ROLE MODEL "When I was younger, Lindsay Davenport was my favorite player. I liked that when she got to a ball, she was able to hit it solidly. I try to do that."
FUNNY BUSINESS "My grandpa taught me trick shots with a basketball—hooks, underhand layups. I can also juggle. But I can't bend my pinkie toes."
Photograph by Jeff Lipsky