Born 10/21/90 • El Masnou, Catalonia, Spain • PG, Juventut Badalona • Became the youngest player to play in the Spanish ACB League at 14 • 51 points, 24 rebounds, 12 assists and 7 steals in the U-16 World Championships • Started in the gold medal game against the US in the Beijing Olympics • Has a cult-like following in Spain, including young ladies who imitate his shaggy, Beatles-esque haircut.
---
November 6, 2008, 3:56 PM
The NEXT Movie Poster Gallery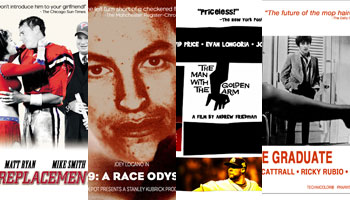 If you haven't noticed, Joey Logano, Matt Ryan, David Price, and Ricky Rubio are all nominees for The Mag's 2009 NEXT Athlete. We've done a pretty extensive job introducing them to you over the course of this week, but here's one more thing to sway your vote (starting Nov. 10!): Movie Posters. Yep, the pop culture circle is complete.
---
November 6, 2008, 11:13 AM
Ricky Rubio for NEXT: Sporting Equivalency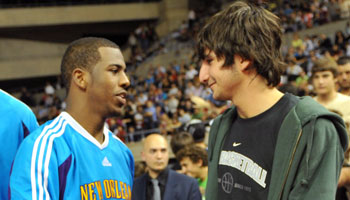 Getty Images
Sorry Chris, my hairstylist is a secret.
We do a Sporting Equivalency every tuesday. Click that button to learn more.

Comparing athletes to pop culture signposts is easy. It's all about helping to create the developing myth about players. All four of our nominees have yet to reach their zenith, and in the competition for NEXT, you have a chance to help contribute to that myth by voting. Check out the following references and see if they fit your narrative for our nominee.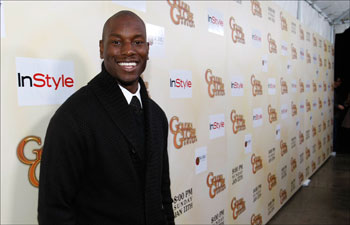 Ricky Rubio's Movie Equivalent: Almost Famous
Picture this: a shaggy-haired neophyte, completely out of his element, remains true to himself while suddenly becoming a colleague of his idols. He's tempted time and time again by lucrative advances from people with sketchy ulterior motives. He's helped by a strong family which keeps him grounded. In the end, he is able to change everyone around him with his unwavering focus and earnestness. (We'd cast Phil Jackson as Penny Lane.)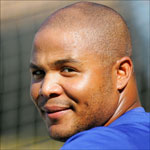 Ricky Rubio's TV Equivalent: Doogie Houser, M.D.
While Ricky didn't graduate from Princeton at 10, he did begin playing professional basketball at 14, which is the mathetmatical equivalent of graduating from Princeton at eight. So eat it, Houser. The two are more than just precocious nerds, though. They each possess a distinctive knack for their jobs that seems to outmatch the evil lurking quietly behind the closed curtains of their professions (In medicine: HMOs and the slipperiness of the doctor-patient relationship. In basketball: $80 million contract extensions and Stephen Jackson). In this way, both of these savants pose a bigger threats to the superstars of their respective sports then the rest of the guys in the league.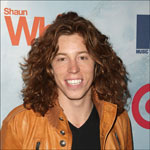 Ricky Rubio's Music Equivalent: Radiohead
We'll avoid comparing Ricky to the designated prodigy of every entertainment medium, and we'll focus on his game instead of his age. While he is certainly athletic, there is nothing about him that is particularly impressive. At 6'4", 180 lbs. he's a pretty skinny kid. But Ricky possesses tremendous intangibles: court vision, encyclopedic knowledge of the game, the uncanny ability to create and use angles to his advantage. In this way Ricky and Thom Yorke share a penchant for mathematical creativity. And both are guys who if you saw walking down the street, you might think were on their way to a shift at Staples.
---
November 6, 2008, 11:18 AM
Ricky Rubio for NEXT:
The Video
In keeping with videos we made with other NEXT candidates such as David Price and Joey Logano, here now is a "vid" (that's insider talk!) with international hoops stud Ricky Rubio. Give it a whirl, will ya?







---
November 5, 2008, 12:00 PM
Ricky Rubio for NEXT: Fun Facts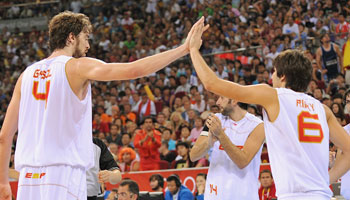 Getty Images
Ricky and Pau share a Catalonian high five, known also as just a high five.
What else can we say about Ricky? Honestly, unless you speak Spanish (excuse me, Catalan) the adjectives are limited. Seriously, they have more adjectives than us. But really, if you haven't read the profile "La Pistola," by writer Chad Nielsen, it's a good place to start. Also, you should see what Simmons has to say about him. From there you can enjoy this assorted collection of fun facts.
1. Rubio was 14 when he debuted with DKV Joventud, becoming the youngest player ever to play in the Spanish ACB League.
2. The requisite highlight reel: a half-court buzzer beater, a sweet behind-the-back pass, blowing past defenders and playing a little D.
3. People are comparing Rubio to Pete Maravich. It's an overused comparison and fraught with inaccuracies, but they do have the same haircut.
4. OK, here's another highlight mix. We couldn't resist.
5. Rubio is from El Masnou in Catalonia. Other famous Catalans include Pau and Marc Gasol, Juan Carlos Navarro, and huge Toronto Raptors fan Salvador Dali.
6. Rubio's a "Simpsons" fan.
7. Just in case you forgot he was still in high school (!!!), Rubio turned 18 two weeks ago, and celebrated by taking a chem test.
8. And in another reminder of how young he is, he grew up idolizing Chris Paul. Who is all of 23.
9. But for 18, he's pretty confident.
10. Last one, we swear. This move is just sick.
---
November 5, 2008, 10:05 AM
SIX WORD STORY CONTEST: NEXT

It's time to declare this year's NEXT athlete, and we've whittled down our list of finalists to Ricky Rubio, Joey Logano, David Price and Matt Ryan. Can you sum up any of them in just six words? Here's an example to get you started:
The best thing since sliced bread. (Joey Logano)
We'll be rewarding the best submissions for each of our finalists next Monday, Nov. 10, so get your entry in today!
---
November 4, 2008, 8:49 AM
Ricky Rubio for NEXT: A Photo Gallery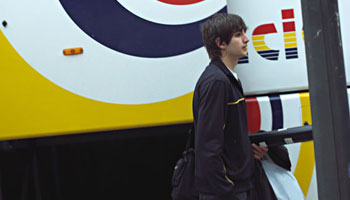 Getty Images
I'm not a player, I just pass a lot.
Though only 18, Ricky has already played professional basketball for three years. Check out this photo gallery from his hometown of Barcelona to see what the life of a basketball star is like on the other side of the pond.
[Ed.'s Note: For more info on NEXT, please click here.]


---
November 3, 2008, 3:33 PM
Clip Reel: Ricky Rubio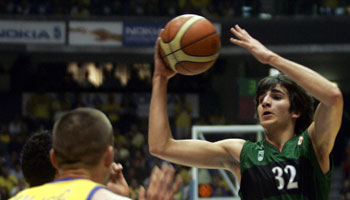 Getty Images
Is Ricky's number, 32, a coincidence?
[Unfamiliar with 'Clip Reel?' You can click here for more information.]
All you gotta do is watch a few videos to know why Rubio's been compared to Pete Maravich and Magic Johnson (even Scottie Pippen!) . Some are even saying he could go near the top of next year's NBA Draft (when he becomes eligible). Until then, these clips of the man whose jersey reads "Ricky" will have to hold you over.

· Highlights of Ricky the Kid.
·R. Kelly + Ricky Rubio equals uncanny synthesis.
·At about 0:48 he throws a perfect pass off the backboard.
·Ricky's pretty good at Trigonometry too.
·His playing goes so well with pop music.
·Just the passes and the steals.
·The most impressive thing about this game, the U-16 world championships against Russia, was not this half-court shot that sent the game into a second over time but that he had 51 points, 24 rebounds, 12 assists and 7 steals. Just a reminder, he was only 15.
And here's a refresher on Pete Maravich, the player he's constantly being compared to.
·Lang Whitaker of SLAM has been profiling Ricky for some time now:
Part 1
Part 2
·2008 Young Men's Player of the Year in Europe.
You can access Ricky Rubio's NEXT candidate page right here.

[Ed.'s Note: For more info on NEXT, please click here.]
---
November 3, 2008, 2:29 PM
Ricky Rubio For Next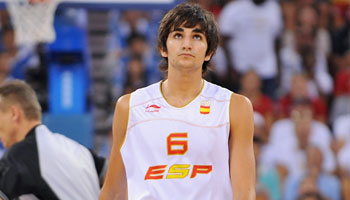 Getty Images
Dwyane Wade: "He goes a hundred miles an hour."
Before the 2008 Olympics, Ricky Rubio was the basketball world's worst-kept secret. Long before he turned 18 this October, Spain's preternatural point guard had NBA scouts drooling. He turned pro for DKV Joventut at 14, dropped 51 points on Russia in Europe's U16 championship, and led the Euroleague with 3.5 picks per game at 16. But after stealing the spotlight in Beijing, Rubio is nothing if not NEXT.
Spain dominated pool play, losing only to Team USA. Rubio was the spark plug off the bench until Jose Calderon tore a groin muscle, vacating the starting spot in the gold medal rematch. Rubio proved he belonged in the first quarter, when he dribbled behind his back to get a step on Jason Kidd at the top of the key, froze Carmelo Anthony with a pass fake and zipped to an easy layup. His quick-handed defense annoyed the American guards (his, ahem, childhood idols) despite playing almost 29 minutes with a badly injured wrist. More than his 6 points, 6 rebounds, 3 assists and 3 steals, Rubio's grit kept Spain in the game and earned the consummate outsider some insider endorsements.
"He's fast, he's young and he goes a hundred miles an hour," says Redeem Team guard Dwyane Wade. "Plus, his ability to play at the Olympic level shows a lot of character. Right now he's playing off of sheer will. Once he gets to know the game a little better, he's going to be phenomenal."
And that's why Ricky Rubio is NEXT.
You can access Ricky Rubio's NEXT candidate page right here.

---
November 3, 2008, 11:19 AM
The 2009 NEXT Campaign:
And so, it begins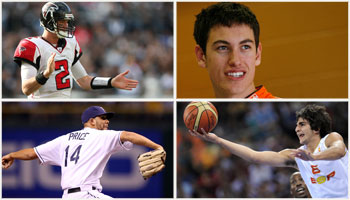 Getty Images
ESPN The Magazine's 2009 NEXT campaign has begun. Unsure of what NEXT is? It's a ten-year concept for The Mag, in which editors and writers work to identify the athletes (and concepts) about to break out. The very first cover of ESPN The Magazine ever was this right here: a NEXT issue spotlighting Kobe Bryant, Eric Lindros, Alex Rodriguez and Kordell Stewart circa winter 1998 (hey, three out of four ain't bad!) Since then, we've selected such icons as LeBron James and Brian Urlacher as NEXT.
The four athletes this year are: Atlanta Falcons QB Matt Ryan, Tampa Bay Rays P David Price, racer Joey Logano, and international hoops savant Ricky Rubio. You—yes, you—will determine, via voting, who gets selected as NEXT athlete.
There's a bunch of stuff for you to poke around through: the overall NEXT homepage can be found here (that'll give ya everything!). The pages for the individual athletes are here:
RICKY RUBIO
JOEY LOGANO
DAVID PRICE
MATT RYAN
On those pages you can find targeted content on the athletes themselves. Voting will run from November 10th to November 17th. Can you figure out who's the next KB24 in here? Start investigating.
---



Ricky Rubio was playing and holding his own against the two best points guards in the world (Deron Williams, Chris Paul) and he is only 18!!
Kyle (Chicago)