ESPN The Magazine's 2009 NBA Draft Content
Here are an assortment of videos and pieces related to 2009 NBA draftees from ESPN's bi-weekly sports magazine.
by Mag.Com Staff and various athletes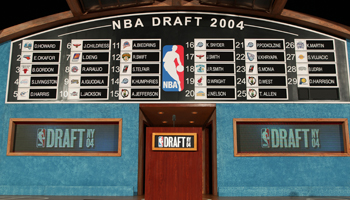 Getty Images
Here is a list of Chad Ford's top 100 prospects for the 2009 NBA Draft. Know what's funny? We've made videos and written articles about several of them. Technically, that's not "ha ha" funny, given that we are a national sports magazine, and that's what we should be doing, right? Wow, openly questioning roles. OK, so here's some of that: everything below contains both text and video. Enjoy.
---
---
---
---
---
Meet Ricky Rubio, basketball's best-kept secret
The best point guard you've never heard of walks through the streets of El Masnou, a seaside village 10 miles outside of Barcelona. His dark eyes hide behind a mop of black hair. He rocks Tupac on the Nano, but his drooping shorts are more skater than hip-hop. At 6'3", Ricky Rubio is tall enough to stand out in Spain, but this spring morning, among the whitewashed walls of his hometown, he's just another 17-year-old high school senior on his way to take final exams.
Read More
---
Brandon Jennings skipped college, but he's getting an education overseas
Everything is tiny. The bed looks like it could be palmed by Shaq. The room is the size of a Hummer. The hotel looks like a town house. So this is where Brandon Jennings' professional basketball career begins, in a room where his 31-year-old Spanish roomie's bunk is a sneaker's length away from his. Welcome to Folgaria, a pristine little ski village high in the mountains of northern Italy. It's a place where couples walk hand in hand by quaint pizzerias, and artisan shops line cobblestone streets.
Read More
---