CLIP REEL: BUZZIE BAVASI'S DODGERS TEAMS
by Ted Bauer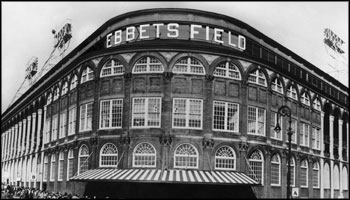 Getty Images
If you ride the G Train, this place is holy ground.
One of our staffers' dads grew up right near
Ebbets Field
. To this day, he says "The fall of 1955 was the best time of my life." That was the year the
Brooklyn Dodgers
finally solved the
New York Yankees
to win a World Series.
Buzzie Bavasi
, who built that team, passed away last night in San Diego at 93. We use "Clip Reel" to honor him.