A JAPANESE MANAGER IN MLB?
by Mag.com Staff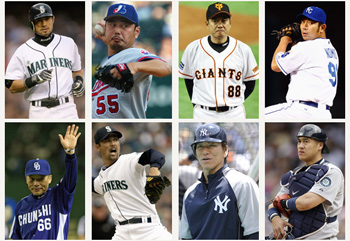 All photos from Getty Images
Could one of these guys be the first Japanese manager in MLB history?
In the latest issue of ESPN The Magazine, writer Eric Neel speculates as to whether or not there will ever be a Japanese manager in MLB. As it turns out, according to our panel of athletes and coaches, he could be closer than we think.