LUNCH LINKS
by Paul Kix, Ethan Trex, and Ted Bauer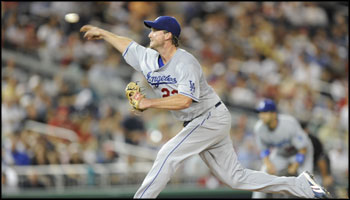 Getty Images
Inside, we honor Mr. Lowe.
Pop culture rec for today: this is actually a pretty compelling reason to go see The House Bunny.
·Obligatory People.Com article about an athlete (in this case, Jeff Gordon) finds its way in Lunch Links.
· An appreciation of Derek Lowe.
· Will bong tossing be part of the 2010 Olympics?
· Older Cowboys running backs want Marion Barber to 'take it easy.'
· Doug Melvin wants a panel for official scoring.
· Good piece on being a front office executive.

· Get your Jim Tressel gear right here!

· Whoa, May-Treanor and Walsh lost a match?

· A horrible rap in tribute to Jacoby Ellsbury.

· Happy Birthday, Lennox Lewis.