CLIP REEL:
THE WALK-OFF
Is there anything finer?
by Ted Bauer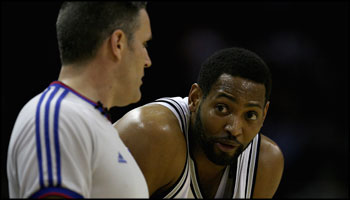 Getty Images
This guy knows a lil' bit about walking off in grand fashion.
[Unfamiliar with 'Clip Reel?' You can click here for more information.]
Today back in '60, Bill Mazeroski blasted the only Game 7 walk-off in World Series history, putting the Pirates over the Yankees. Side note: if you're a Pirates fan, it only seems like that was the last great moment in franchise history; the team was actually pretty good during the Willie Stargell era. Wednesday of this week is the anniversary of Kirk Gibson's famous blast. It seemed a good time to dedicate some time to the concept of ending a game in grand fashion.
BASEBALL
Mazeroski.
Carter.
Gibson.
A bunch of David Ortiz walk-offs from the '04 playoffs.
The 2001 World Series had a few of 'em.
Aaron Boone, grainy fan video style.
A fairly comprehensive resource on the topic.
OTHER SPORTS
Stewart to Westbrook.
Flutie.
Staubach in 1975.
Montana to Clark.
Brett Hull 1999.
Bobby Orr in 1970.
Top 5 game-winning shots in NBA playoff history.
Kobe's shot against the Suns a few years ago, with reaction.
Interesting statistical look at NBA game-winners.
Collection on NBA.Com entitled "Greatest Shots of the Playoffs."
Obligatory Robert Horry Clip.
The Laettner shot.