CLIP REEL:
ANGELS IN THE OUTFIELD
It's a much better sports movie than you think.
by Ted Bauer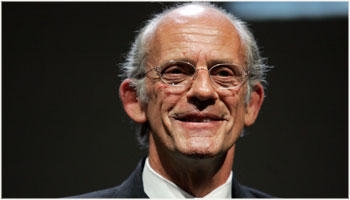 Getty Images
"Hey, it could happen." We just burst into tears.
[Unfamiliar with 'Clip Reel?' You can click here for more information.]
Today, Christopher Lloyd turns 70. Just bear with us for a second: one of the most underrated actors of all-time? He was a key part of Back to the Future—as a friend once told us, "That's a movie you will watch in its entirety no matter what you are doing when it comes on"—and was also in One Flew Over the Cuckoo's Nest, Who Framed Roger Rabbit and The Addams Family movies. That's before even touching on his three Emmys and work on Taxi. For our purposes right now, though, the dude made a flick called Angels in the Outfield in 1994. Is it Bull Durham or Bang the Drum Slowly? Heavens to Betsy, no. It is an underrated sports flick. Admit it: when Knox (Danny Glover) adopts Roger (the kid from Third Rock!) and J.P., you cried. OK, maybe it was just us. We need to take a second to celebrate this film. Did you know Adrien Brody is in it?
The film's Wiki.
IMDB.
Try to watch this scene without getting choked up.
This is the trailer.
An improv group does the entire movie in 1 minute.
"Angels on the Pong Table."
Movie Quote of the Week II from some random dude.
Knox losing his temper.
Another parody.
"I'M RANCH WILDER!!!"
Rotten Tomatoes.
Go ahead, buy it on Amazon.