Clip Reel: Christmas Day NBA Games
There have been some doozies.
by Ted Bauer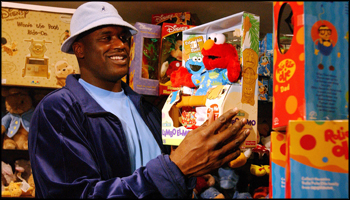 Getty Images
We grew up in New York during the height of the Michael Jordan era, so when attempting to rack our brain for the best Christmas Day NBA games, we just kept thinking "Knicks/Bulls." We're not big on exhibiting geographic bias here, so we took to doing some research. First off: here's a list of basically every Christmas Day game in the last 40 or so years. Next: NBATV analyst Steve Smith on his Top 5 X-Mas Day games ever, with video. That's a very detailed and awesome link, so watch it. Here's one of those games: the first-ever Shaq vs. Kobe battle in '04 (Kobe had 42 in an OT loss to the Heat). Finally, here's a "faux trailer" for Lakers vs. Celtics this year. Enjoy, before you settle in with your Twilight books and roast beast for this year's tips.