Lil Wayne's Blog (Podcast Edition): "I just don't like the Steelers."
Check out Weezy's insights on the world of sports through the magic of digital audio.
by Lil Wayne and Molly Knight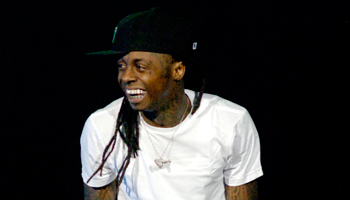 Getty Images





Lil Wayne is back with another edition of our favorite blog here on espnthemag.com. But today, he's filing his first podcast. He talks about how the Celtics and Lakers rivalry will pan out this year ("Two words: Kobe Bryant."), creates his list of the top 5 jerks in sports ("Pacman takes up two, because one side is for Pacman Jones and the other side is for Adam Jones.") and tries to put his presence at ESPN in perspective ("The game of sports now is dominated by youth ... that's where I come in.").
Player not working? Click here to download the MP3 file