ESPNTheMag.Com Presents: All-World Power Rankings
by Ted Bauer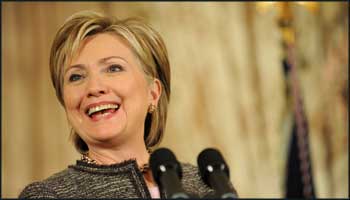 Getty Images
FOR BEST SUPER BOWL AD EVER, WE'LL TAKE APPLE'S "1984" SPOT
[Ed's note: Not sure what All-World Power Rankings is? Please click here.]
Hey, welcome to Super Bowl week! For the next week, here's what you'll hear: "Ken Whisenhunt used to work in Pittsburgh, and him and Ben Roethlisberger don't necessarily get along!" followed by "Ya know, Larry Fitzgerald is darn good!" with a little "The Pittsburgh Steelers might be the best-ever NFL franchise!" thrown in. Have fun with it all. When the game actually comes, a solid 27 percent of America (we totally made that number up) is only watching for the ads. Who cares about Todd Haley yelling at Anquan Boldin when you can watch the Beyonce DIRECTV spot, right? It's time to rank the best SB ads ever. Since this list has been done roughly 2.8 million times in the last three years by every website imaginable, here's how we'll differentiate it: we'll give you other things to watch off the ad. Cool? Here we go.

TOP 5
RANK (YESTERDAY)
WHAT
WHY
1 (14)
APPLE'S "1984" SPOT (1984)
Here it is. Some people don't have this No. 1, but our view is that imitation is the sincerest form of flattery, right? This ad has been imitated quite a bit. For example: the "Vote Different" ad, which has over 5 million views on YouTube. You should also check out the IPod remake of this ad in 2004.
2 (410)
COKE'S MEAN JOE GREENE AD (1979)
A lot of people have this No. 1, although technically, the ad debuted a little bit before the Super Bowl. Here it is. If you like that, check out this Family Guy spoof (there's a funnier one in the Stewie-and-Brian-go-to-Nazi-Germany episode, but we can't find video). Sesame Street also did a parody of it which is worth a watch. Also check this Joe Mauer local MN spot.
3 (21)
THE BUDWEISER "RESPECT" AD (2002)
The Clydesdales are a famous brand, and this ad where they honor the World Trade Center is pretty emotional. We were looking for the "Heroes" ad they did a few years later—people applaud soldiers at an airport—and we found this. Not nearly as serious as the "Respect" ad, but funny and we recommend you watch.
4 (127)
BUDWEISER "FROGS" AD (1995)
This is the original one. It is a little awkward that essentially, nothing happens in this ad except some frogs spelling out a word and yet, everyone loved it. This is kinda funny, as a side note. Although a different Budweiser campaign, you should also watch this.
5 (899)
MASTERLOCK "SHOT LOCK" AD (1974)
Simple yet elegant. Aren't those always the best? This is something you should watch. This, meanwhile, seems like something out of MacGyver but is interesting.