Second Look: Santonio Holmes
"The Chase" is an old feature from ESPN The Magazine, but after the events of Super Bowl XLIII, it's worth a new read.
by Eric Adelson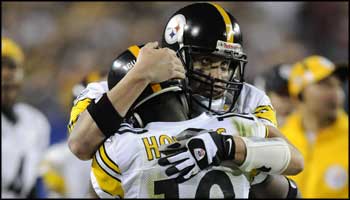 Getty Images
How did he arrive at this moment?
Santonio Holmes is now part of football lore. To (somewhat) understand his path to that moment, re-read this old feature from ESPN The Magazine on rabbit chasing. (There's a video on that link too.) We've only seen Holmes' rabbit-chasing referenced today in The San Diego Union Tribune, so this is a rather "fresh" story, even for one that ran many issues back.