ESPN Insider: Mel Kiper Jr. Checks In
Loaded with far more Insider info than Tuesdays With Morrie!
by Mag.com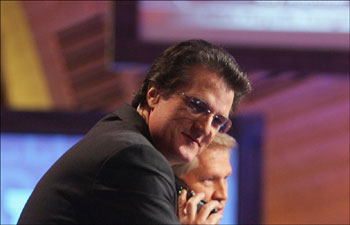 Getty Images
"See you Wednesday."
Mel Kiper Jr. might know more about Harvard quarterback Chris Pizzotti than we know about our mothers. That's a sad commentary on our home life, frankly. Now, if you're an Insider (

), you can get "Wednesdays With Mel" , where Kiper goes down a list of topics as the NFL Draft approaches. If you want to know how the combine workouts affected stock, you better sign up today. This one is loaded.
INSIDER: WEDNESDAY'S WITH MEL—COMBINE RISERS AND FALLERS