The NHL Combine
ESPN The Magazine's Lindsay Berra became the first woman to complete the grueling events of the NHL Combine. Check it here.
by Lindsay Berra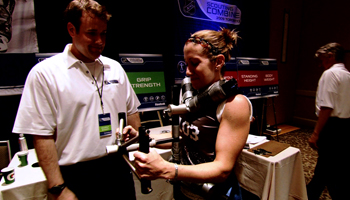 Courtesy Lindsay Berra
This girl is a trailblazer, but much more effective than, say, Greg Oden.
Article and video can be found here. Great stuff.
---

06.04.09

06.05.09