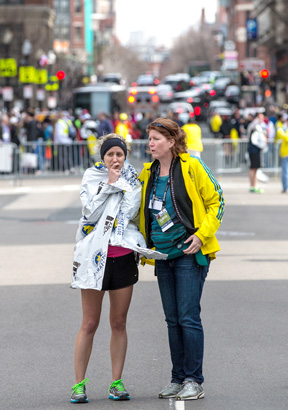 Aram Boghosian for The Boston Globe via Getty Images
ESPN Perspectives
ESPN Perspectives is dedicated to in-depth storytelling and provocative conversations. The debut of this podcast series is focusing on the anniversary of the Boston Marathon bombings.
-Capital Games with Andy Katz and Rick Klein:Massachusetts Governor Deval Patrick on the resolve of the residents of Boston following last year's attacks.



-SportsBiz with Darren Rovell:Steven D'Angelo, the co-owner of '47 Brand, on what it means to produce "Boston Strong" merchandise.



-Inside Out with Prim Siripipat:Demi Clark was at the finish line when the first bomb went off. Hear her story.



-In Their Own Words:Bruce Mendelsohn on why he's running for those can't.