ESPN Chicago: Chicago Fire Weekly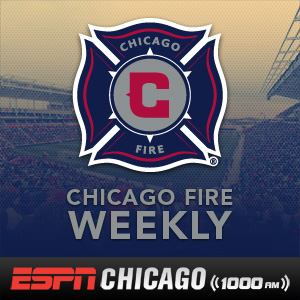 ESPN Chicago's Fred Huebner and Chicago Fire TV color analyst, Kevin Egan, host Chicago Fire Weekly, a one-hour show covering the Fire and other soccer news from around MLS and the world - all with a Chicago slant. Chicago Fire Weekly airs Saturday mornings at 7 a.m. on ESPN 1000 and is available for download at ESPNChicago.com.
Podcast Help

New to Podcasts?
It's easy. All you have to do is click the iTunes button below to subscribe to this podcast.

If you don't already have iTunes, you can download it here.
Instant Feedback

Don't see a show here that you'd like to hear? Or if you have any other thoughts or comments.