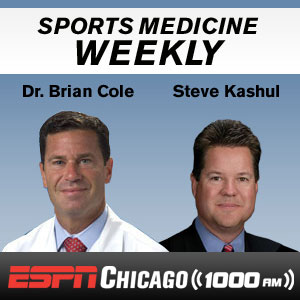 ESPN Chicago: Sports Medicine Weekly
SportsMedicineWeekly" focuses on the most recent and relevant sports injuries that affect athletes ranging from the professional to the weekend warrior. It delivers an in-depth look at injuries that occur on the field, as well as those that happen to us in everyday life.
Podcast Help

New to Podcasts?
It's easy. All you have to do is click the iTunes button below to subscribe to this podcast.

If you don't already have iTunes, you can download it here.
Podcasts You May Also Like
Instant Feedback

Don't see a show here that you'd like to hear? Or if you have any other thoughts or comments.