Matthew Berry with Cardinals P Adam Wainwright. Hosts: Nate Ravitz and Matthew Berry
Email: fantasyfocus@espnradio.com

Welcome to the 06010! ESPN fantasy experts Matthew Berry and Nate Ravitz provide fantasy football and baseball strategy complete with player interviews, game overviews and much more. Stephania Bell delivers injury reports and producer Pod Vader comes along for the ride.
Archives: Fantasy Focus Baseball | Football
THE MAN'S LEAGUE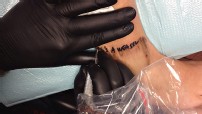 15 lucky Fantasy Focus listeners have been selected to take on Pod Vader in this year's Man's League. The teams have been drafted and the lineups have been set - track how the listeners fare all season long! Man's League home »
IS STEPHANIA A CONE?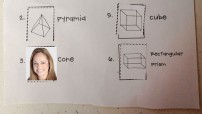 Fantasy Focus listener Daniel writes, "Hard to believe this is what they are teaching in the Minnesota school system." We disagree. It's hard to believe this isn't being taught in every school system. View full image

THE BOARD
GLOSSARY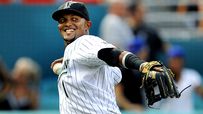 If you're confused about some of the phrases and terms that get used by Nate, Matthew and Pod Vader during the podcast (like "Bona fide or Bonifacio?"), our glossary has all of the vital information. Glossary »
FSTA HALL OF FAME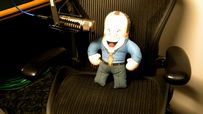 Congratulations to our own Matthew Berry for being elected as the 14th member of the Fantasy Sports Trade Association Hall of Fame. More »
FANTASY FOCUS BASEBALL

Tuesday, October 1
- Nate Ravitz and Matthew Berry wrap up the 2013 fantasy season with their special brand of nonsense. Plus, they make an announcement that will change the podcast forever.
Listen

|
Download
Friday, September 27
- Eric Karabell and Tristan Cockcroft wrap up the season, discuss the Yankee closer for next season and play the Name Game with Jason Heyward.
Listen

|
Download
Thursday, September 26
- Nate Ravitz and Matthew Berry discuss next season's value for Jhonny Peralta and play the Name Game with Max Scherzer.
Listen

|
Download
PHOTO GALLERY
Meet the members of the Man's League! Check out our photo gallery to see who is taking on Pod Vader this season. Gallery

PODCAST HELP
New To Podcasts?
It's easy. All you have to do is click the iTunes button below to subscribe to this podcast. Or you can click the RSS button to get the feed URL for other popular podcatchers.


If you don't already have iTunes, you can download it here.
ACTUAL GOATS
Listener Kurt from Tennessee named his goats after Matthew (left) and Nate (right). Which goat is more handsome?