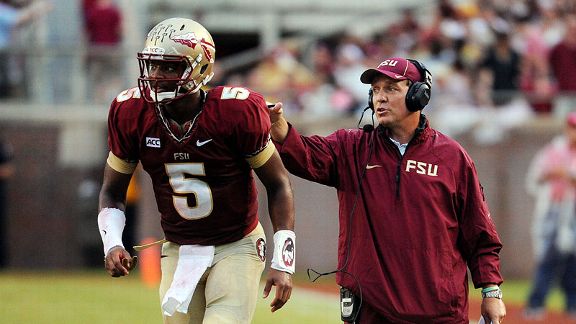 Melina Vastola/USA TODAY SportsJimbo Fisher tells the guys about Florida State's upcoming season, Jameis Winston and much more.
• Florida State coach Jimbo Fisher previews the Seminoles' upcoming season and discusses Jameis Winston. Fisher

• ESPN NFL analyst Herm Edwards talks about Ray Rice, Johnny Manziel and training camps around the league. Edwards

• Six-time Olympic gold medalist Amy Van Dyken-Rouen opens up about her recovery from a spinal cord injury. Van Dyken-Rouen

• ESPN MLB Insider Jayson Stark gives his take on Jon Lester's trade possibilities. Stark

-Baseball Tonight with Buster Olney »
-Behind the Dish with Keith Law »
-Fantasy Focus: Baseball »
• Amy Van Dyken-Rouen tells the guys about moving on from the ATV accident that injured her and her approach to life.
• Golic complains about the criticism his shirt received, and Greeny discusses an argument he had with a nurse about his height.
• The guys react to the NCAA's settlement of a class-action head injury lawsuit.
• Greeny and Golic share their thoughts on Bruce Allen's comments regarding Robert Griffin III's return last season.
Insider: Hear the full show
Listen to Mike & Mike -- commercial free, either streaming or as a podcast!
Not an insider? Sign up now »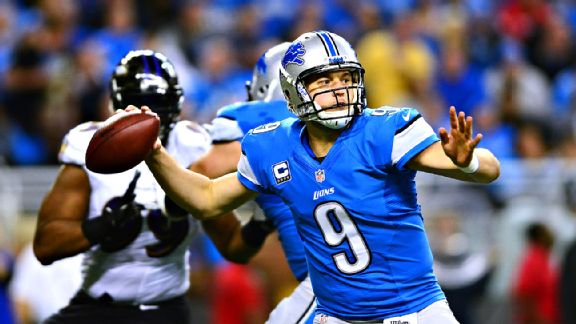 Andrew Weber/USA TODAY SportsMatthew Stafford tells the guys about Jim Caldwell's reception, the Lions' upcoming season and more.
• Lions QB Matthew Stafford discusses his relationship with Dodgers ace Clayton Kershaw and previews Detroit's upcoming season. Stafford

• Adolpho Birch, the NFL's senior vice president of labor policy and government affairs, covers how the league determined Ray Rice's suspension and public reaction to the discipline. Birch

• Baseball Hall of Famer Joe Torre comments on his induction into the Baseball Hall of Fame and his speech at the ceremony. Torre

-Baseball Tonight with Buster Olney »
-Behind the Dish with Keith Law »
-Fantasy Focus: Baseball »