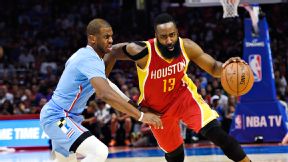 AP Photo/Kelvin KuoThe guys will cover NBA playoffs action.
Greeny and Golic welcome ESPN CBB analyst
Dick Vitale (7:10 a.m. ET)
, ESPN NFL analyst
Herm Edwards (7:30)
, ESPN NBA analyst
Chauncey Billups (8:00)
and TNT's
Nate Robinson (9:30)
to the show on Tuesday.
Get in touch with Mike & Mike by emailing (mikeandmike@espnradio.com) or tweeting (@MikeAndMike) the guys -- we will be with you from 6-10 a.m. ET. Follow all of the action on ESPN2, ESPN Radio and ESPNRadio.com.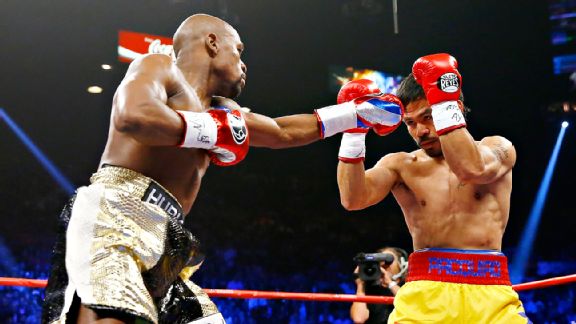 Al Bello/Getty ImagesJemele Hill tells the guys about Floyd Mayweather Jr.'s defeat of Manny Pacquiao and much more.
• ESPN boxing analyst Teddy Atlas talks about what Manny Pacquiao could have done to compete better with Floyd Mayweather Jr., why Pacquiao didn't postpone the fight due to injury and Mayweather Jr.'s future. Atlas

• His & Hers' Jemele Hill covers the NFL draft, the Kentucky Derby, the NBA playoffs and Mayweather-Pacquiao, including the only ways opponents can beat Floyd Mayweather Jr. Hill

• Greeny and Golic share their thoughts on Floyd Mayweather Jr.'s victory over Manny Pacquiao by unanimous decision. Listen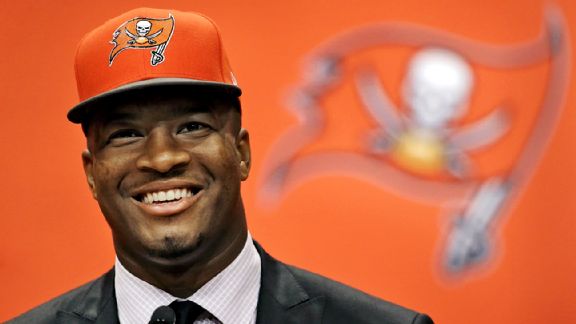 AP Photo/Chris O'MearaMel Kiper Jr. and Todd McShay tell the guys about expectations for the Buccaneers and much more.
• ESPN Radio's Mel Kiper Jr. and ESPN NFL draft Insider Todd McShay offer their insights on the Buccaneers' outlook with Jameis Winston, the Rams' selection of Todd Gurley and losers and winners of the draft. Kiper Jr. and McShay


First Draft »
• Super Bowl XXXV champion Brian Billick discusses the learning curve for a rookie QB, the risk in taking prospects with a history of questionable decision-making and prospects that could be the biggest steals of the draft. Billick

Football Today »
• First Take's Stephen A. Smith weighs in on the Clippers' Game 7 victory over the Spurs and Floyd Mayweather Jr.'s win by unanimous decision over Manny Pacquiao, including where the fight fits into the historical context of boxing. Smith

Insider: Hear the full show
Listen to Mike & Mike -- commercial free, either streaming or as a podcast!
Not an insider? Sign up now »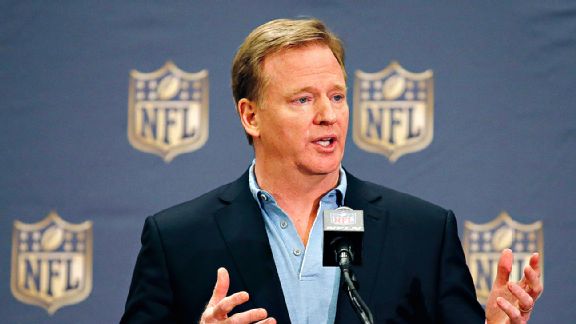 AP Photo/Ross D. FranklinRoger Goodell tells the guys about holding the draft in Chicago, the Deflategate probe and more.
• NFL commissioner Roger Goodell dishes on moving the draft to Chicago, the support drafted prospects will receive from veterans and league officials, the Deflategate probe and the league's return to L.A. Goodell

First Draft »
• Buccaneers coach Lovie Smith comments on his team's selection of Jameis Winston with the No. 1 pick in the NFL draft, Tampa Bay's reception of Winston and Winston's crab legs Instagram post. Smith

Football Today »
• ESPN Radio's Mel Kiper Jr. covers the trades in the NFL draft, Jameis Winston's Instagram post that featured crab legs, the Giants' selection of Ereck Flowers and the Rams' decision to draft Todd Gurley. Kiper Jr.

• ESPN NFL Insider Louis Riddick offers his insights on the importance for teams to create environments that promote success for draft picks and squads' approaches to selecting players. Riddick