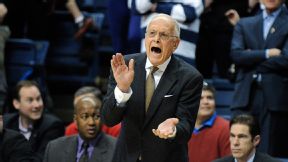 AP Photo/Fred BeckhamColin welcomes Larry Brown into the Herd.
Colin will be joined by SMU coach Larry Brown (10:45 a.m. ET), two-time NBA champion Bill Laimbeer (11:15) and ESPN.com NBA Insider Marc Stein (12:15 p.m.) on Wednesday.
As always, email the show (theherd@espnradio.com) or tweet us at twitter.com/theherd -- we'll be with you from 10 a.m. to 1 p.m. ET on ESPNU, ESPN Radio and ESPNRadio.com.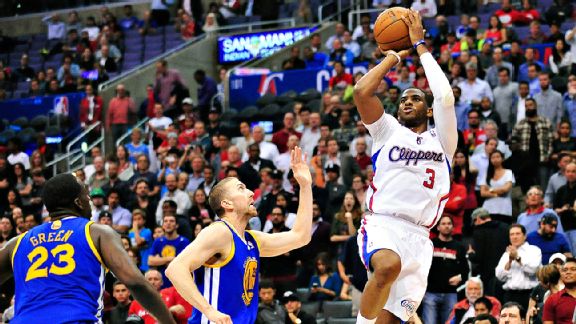 Gary A. Vasquez/USA TODAY SportsThe Clippers' Chris Paul tells Colin about Blake Griffin, Doc Rivers, the NBA playoffs and much more.
Clippers G Chris Paul covers Los Angeles' upcoming matchup with the Warriors in the NBA playoffs, Blake Griffin's development, Doc Rivers' impact on his team and more. Paul

Kentucky coach John Calipari comments on his mindset regarding one-and-done players, the criticism of the NCAA, his future and more. Calipari

ESPN NBA analyst Tim Legler talks about his expectations for the playoffs, Paul George's style of play, whether Steve Kerr should be the Knicks' next coach and more. Legler

Colin shares his thoughts on the different mindsets that teams have heading into the NBA playoffs, the end of Michael Phelps' retirement and more. Listen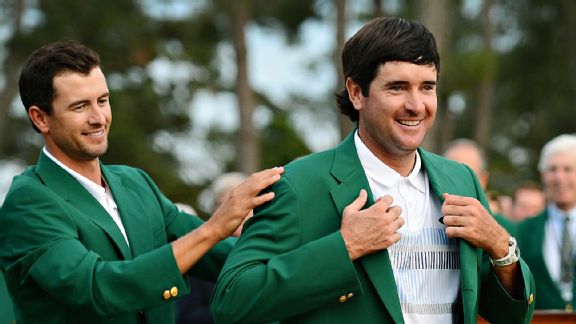 Jeff Siner/Getty ImagesColin gives his takes on Bubba Watson's second win at the Masters, the future of golf and much more.
ESPN NBA analyst Jeff Van Gundy discusses his dark horse for the playoffs, how coaching influences the postseason, the Pacers' collapse, the toughness of Western Conference playoff teams and more. Van Gundy

ESPN NFL analyst Damien Woody dishes on Aldon Smith's arrest, how players get paid, Colin Kaepernick's future with the 49ers, his expectations for the draft and more. Woody

Colin shares his thoughts on Bubba Watson's win at the Masters, golf's popularity, how expanded replay has fared in MLB and more. Listen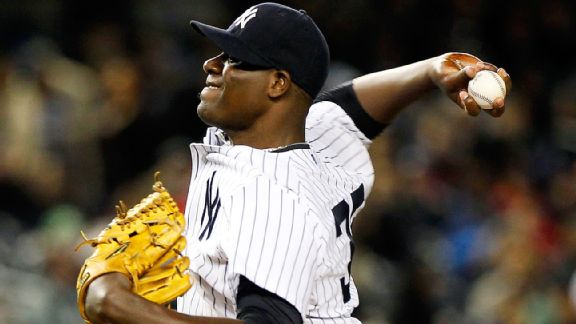 William Perlman/THE STAR-LEDGER/USA TODAY SportsBrett Gardner tells Colin about Michael Pineda, Derek Jeter, Masahiro Tanaka and much more.
Yankees OF Brett Gardner talks about the scrutiny of Michael Pineda, what Derek Jeter is like, New York's addition of Masahiro Tanaka and more. Gardner

Falcons president Rich McKay comments on some of the proposed rule changes that were considered by the NFL's competition committee and more. McKay

ESPN's Rick Reilly gives his takes on the first day of the Masters, Tiger Woods' pursuit of Jack Nicklaus' record, his new book and more. Reilly

CFB guru Phil Steele weighs in on whether Brady Hoke is on the hot seat, his expectations for Notre Dame, USC, Auburn and Oregon and more. Steele

ABC News' Bob Woodruff discusses E:60's special report regarding the attacks at the Boston Marathon and more. Woodruff

Colin shares his thoughts on the investigation of 49ers QB Colin Kaepernick and more. Listen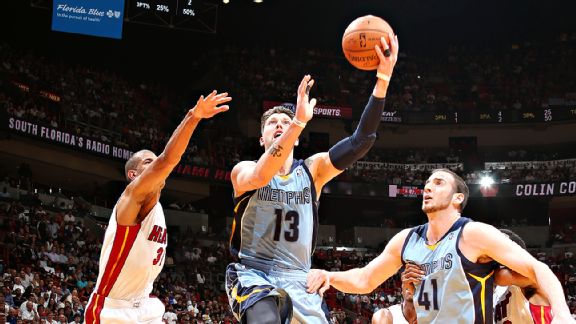 Joe Murphy/NBAE/Getty ImagesMike Miller tells Colin about LeBron James' performance in the Heat's loss to the Grizzlies and more.
Grizzlies F Mike Miller dishes on basketball's impact on the body, whether LeBron James was tired during the Heat's loss to Memphis, the publicity surrounding Miami, who will win the Western Conference and more. Miller

ESPN NBA analyst Tom Penn discusses who would win a Bulls-Nets series, LeBron James' defensive performance, the Pacers' skid, potential subsidies for CBB players and more. Penn

ESPN Sport Science's John Brenkus covers his assessment of Colin Kaepernick, factors in QB assessments, what video reveals about Johnny Manziel, the top QB in this year's draft and more. Brenkus

Business mogul Russell Simmons talks about his new book "Success Through Stillness," how he got into meditation, the benefits of meditation, discovering talent and more. Simmons

Colin shares his thoughts on Tiger Woods' impact on golf, the reputation of professional wrestling and more. Listen

The highlights of Wednesday's show.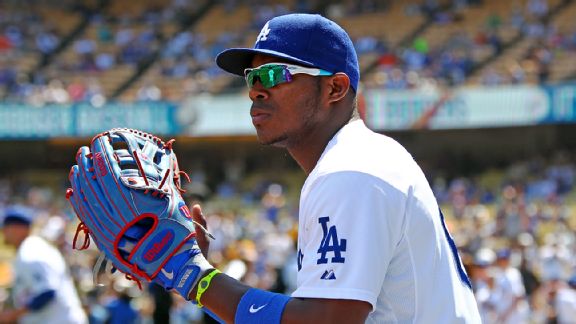 Rob Carmell/Cal Sport Media/AP ImagesDodgers GM Ned Colletti tells Colin about Yasiel Puig's mentality, Clayton Kershaw's status and more.
Dodgers GM Ned Colletti dishes on the criticism of Yasiel Puig, what Puig is like, Clayton Kershaw's health and more. Colletti

Five-time NBA champion Steve Kerr comments on the Pacers' struggles, Shabazz Napier's potential, whether he is interested in becoming a coach and more. Kerr

ESPN LA 710's John Ireland talks about the state of the Lakers, the rumors regarding John Calipari, what comes next for Los Angeles and more. Ireland

Actor Kevin Costner gives his takes on "Draft Day," how being a fan of sports impacts his work, some of his memorable movies and more. Costner

Colin shares his thoughts on Orioles OF Adam Jones' remarks regarding fans who run onto the field of play and more. Listen

PHOTO GALLERIES
Check out the highlights of our great visit to ESPN The Weekend.

The Herd's Rose Bowl adventure. Check it out!
PODCASTS
A daily dose of the best of The Herd with Colin Cowherd.