Commentary
ESPN Radio Extra Point
The Olympics have resisted the age of more -- and we're better off for it
Updated:
February 26, 2010, 3:49 PM ET
By
Jeremy Schaap
| ESPNRadio.com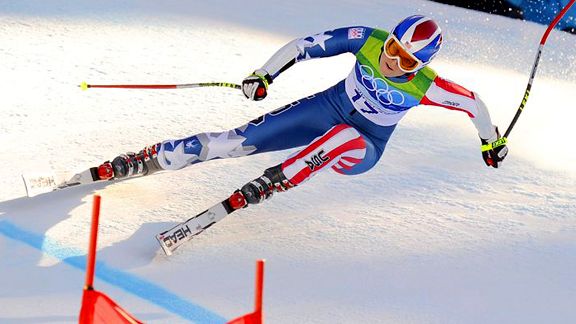 Michael Kappeler/Getty Images
We live in an age of more. In our consumer-driven culture, when we like something, we want -- and we get -- more. You like McDonald's french fries? Don't eat a few ounces worth. Have a wheelbarrow of spuds. You like "CSI?" Here's "CSI: Miami" and "CSI: New York." Almost nothing is rationed -- except the Olympics.
Despite high ratings and avid interest, we get our winter and summer games only every four years each. Somehow, the IOC -- no paragon of purity -- has resisted the temptation to hold the games more frequently. An Olympiad -- a span of four years -- has remained true to the spirit of the ancient Greeks, who flourished without trains, planes or automobiles, cell phones or TV.
The Greeks needed the four years between games to gather competitors. We need the four years to keep the special nature of the games undiminished. When Lindsey Vonn crashes, or the Russians get outplayed by the Canadians or Evgeni Plushenko stumbles, there's no, "Just wait 'til next year."
Resisting the pressure for profit, the games still operate on an ancient calendar. The Greeks would approve.
To listen to more ESPN Radio Extra Points, visit the archive page.
SportsCenter Reporter/Host, Classic Sports Reporters
Jeremy Schaap is an ESPN anchor and national correspondent, based in New York since 1998. He is a New York Times best-selling author ("Cinderella Man: James J. Braddock, Max Baer, and the Greatest Upset in Boxing History") and a contributor to "ABC World News Tonight" and "Nightline."
MOST SENT STORIES ON ESPN.COM