Bracket of Awesome: Second round!
Unlike the NCAA tournament, the opening round of the Bracket of Awesome was mostly chalk, as 13 of the 16 matchups went to the higher seed. There were, of course, a couple FGCU-type upsets for those who dig the Cinderella stories.
In the Totes Awesome Region, No. 8 seed Beyonce suffered a convincing loss to No. 9 Mac & Cheese, earning just 32 percent of the vote. And the worst part of it -- with that rockin' body and those tight dresses, Beyonce probably can't even eat a bowl of mac and cheese to make herself feel better. Guess she'll have to drown her sorrows in money, acclaim, a loving husband, an adorable child and knowing that she's one baaaaad lady. She'll be fine.
It was a rough day for musicians, as the only other upset in the Totes Awesome Region was sixth-seeded Guy Who Plays Guitar, which fell to No. 11 Vegas Trip. It's clear Vegas Trip was as accurately seeded as the Oregon Ducks were in the men's hoops tourney, but I'm still shocked at the runaway victory. Guy Who Plays Guitar only got 20 percent of the vote! Y'all must never have dated a musician before.
Over in the Super Awesome Region, the No. 7 seed, Bloody Mary, was a surprise loser to No. 10 Beach Volleyball. I thought for sure the boozehounds would out-vote the athletes, but I didn't take into account two very important things. One, voters were probably imagining the bikini-clad ladies and hard-bodied men of the Olympics; and second, the beach volleyball scene in "Top Gun" will always be the hottest men-exercising-in-blue-jeans scene of all time. Somehow, Val Kilmer and Tom Cruise shined right through what must have been some terribly uncomfortable chafeage.
But I digress. On to the second round, where voters will face some seriously tough choices. A Board Game Party or Massage? Sangria or Yoga Pants? Snuggling or Summer Street Fest?
The polls are open -- VOTE AWESOMELY, MY FRIENDS!
Sunday Funday versus Mac & Cheese
---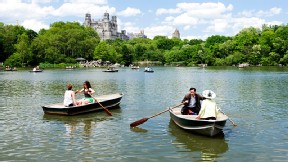 A fun day at the park or pub, or a big bowl of cheesy goodness?
Sangria versus Yoga Pants
---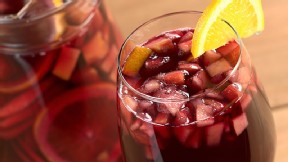 That cool, refreshing drink, or the comfy workout wear that can go from class to market?
Vegas Trip versus Date Night
---
Want to spend a nice dinner with that special someone or leave it all behind in Sin City?
Pinterest versus Breakfast in Bed
---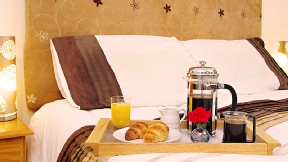 Want to pin your favorite photo or shopping cart item, or wake up to breakfast in bed?
Sleeping In versus First Warm Spring Day
---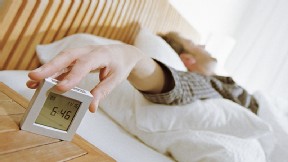 Getting some extra Zs and not having to worry about the alarm, or tapping into some natural Vitamin D?
Snuggling versus Summer Street Fest
---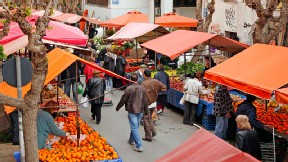 Spending some quality time with that special person or pet, or joining the crowd for some food and games?
Board Party Game versus Massage
---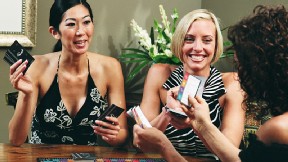 Want to play some Monopoly with your friends and family, or would you rather have an hour's worth of "me" time?
Beach Volleyball versus Tropical Vacation
---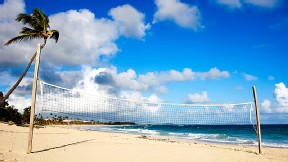 Would you rather do your best Walsh/May-Treanor/'Top Gun' in front of the net, or do you want to sit by the beach with a fruity drink?