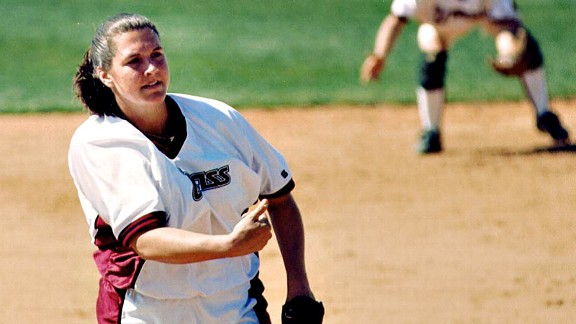 UMass Media Relations
Sweet streaks
Danielle Henderson
Pitched 105 consecutive scoreless innings in softball.
The highlights from Henderson's four seasons
at UMass seem made for a Hall of Fame plaque:
14 no-hitters, three perfect games, 108 wins, 72 shutouts, 1,343 strikeouts. But the most extraordinary stat of all? That would be 105, the number of consecutive scoreless innings the righty pitched during her senior season, still an NCAA record. And yet somehow Henderson claims she was oblivious to it all. "I had no idea," she says. "In the inning I broke the record, there were two strikes and two outs, and the fans started cheering like they did the year before when we were one game from the College World Series. I think I was the last person to know anything."