Commentary
Ten lists of 10: Top 10 at each position

The plan, such as it was, was to write a mailbag.
I'm long overdue for a mailbag, and I have two columns left in the baseball season before I give myself fully to the fantasy football gods and leave you in the capable hands of my cohorts, including my fellow Thursday columnist, the excellent Brendan Roberts.
So I was all set to do a mailbag today and then end with my early 2010 rankings. But I'm not gonna lie: The mailbag, though filled, is mostly football questions these days. There aren't even a lot of good insults. I was uninspired by what I saw. That's often said about me by my dates, incidentally.
So I'm changing course. Calling an audible. Like a Vladimir Guerrero who forgets he's a washed-up player for two weeks, I'm doing the early rankings today. And next week I'll answer questions about the ranks and anything else you want -- fantasy baseball, ESPN, my life … bring it on -- and I'll finish the year with a massive mailbag.
My colleague Eric Karabell wrote a terrific article listing his early top 10 for 2010 on Monday, so I'll take a different approach and go with my well-known format "Ten lists of 10."
With that, here are my way-too-early, can-and-will-change-many-times-before-Opening-Day-2010-so-don't-hold-me-to-these, top-10 rankings at each position for 2010, using our ESPN standard (10-team, 5x5, non-keeper) format.
Ten lists of 10
List No. 1: Top 10 catchers for 2010
1. Joe Mauer
2. Victor Martinez
3. Brian McCann
4. Mike Napoli
5. Russell Martin
6. Miguel Montero
7. Kurt Suzuki
8. Jorge Posada
9. Matt Wieters
10. A.J. Pierzynski
List No. 2: Top 10 first basemen for 2010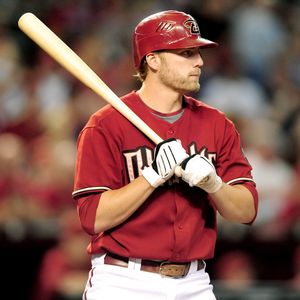 Mark J. Rebilas/US PresswireFirst base is even deeper now that stud hitters such as Mark Reynolds (28 games at 1B) qualify there.
1. Albert Pujols
2. Mark Teixeira
3. Miguel Cabrera
4. Mark Reynolds
5. Prince Fielder
6. Justin Morneau
7. Ryan Howard
8. Adrian Gonzalez
9. Kendry Morales
10. Lance Berkman
And that list doesn't even include Kevin Youkilis, who barely misses; Derrek Lee, who is having a great year; and other top hitters who likely will end up qualifying there next year, such as Pablo Sandoval, Victor Martinez, etc. First base is very, very deep for next year.
List No. 3: Top 10 second basemen for 2010
1. Chase Utley
2. Ian Kinsler
3. Brian Roberts
4. Dustin Pedroia
5. Aaron Hill
6. Robinson Cano
7. Brandon Phillips
8. Ben Zobrist
9. Howie Kendrick
10. Martin Prado
List No. 4: Top 10 shortstops for 2010
1. Hanley Ramirez
2. Troy Tulowitzki
3. Jose Reyes
4. Jimmy Rollins
5. Derek Jeter
6. Alexei Ramirez
7. Jason Bartlett
8. Ben Zobrist
9. Ryan Theriot
10. Asdrubal Cabrera
List No. 5: Top 10 third basemen for 2010
1. Alex Rodriguez
2. David Wright
3. Mark Reynolds
4. Evan Longoria
5. Chone Figgins
6. Kevin Youkilis
7. Pablo Sandoval
8. Aramis Ramirez
9. Ryan Zimmerman
10. Gordon Beckham
List No. 6: Top 10 outfielders for 2010
1. Ryan Braun
2. Matt Kemp
3. Carl Crawford
4. Justin Upton
5. Ichiro Suzuki
6. Matt Holliday
7. Jacoby Ellsbury
8. Carlos Lee
9. Grady Sizemore
10. Alfonso Soriano
List No. 7: Top 10 starting pitchers for 2010
1. Tim Lincecum
2. Roy Halladay
3. Johan Santana
4. Zack Greinke
5. Felix Hernandez
6. Josh Beckett
7. Cliff Lee
8. Chris Carpenter
9. Dan Haren (just trade him at the All-Star break)
10. Josh Johnson
List No. 8: Top 10 relief pitchers for 2010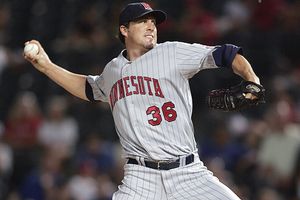 Tim Heitman/US PresswireAnother brilliant season from Joe Nathan; he deserves to be No. 1 among relievers.
1. Joe Nathan
2. Mariano Rivera
3. Jonathan Broxton
4. Jonathan Papelbon
5. Joakim Soria
6. Francisco Rodriguez
7. Francisco Cordero
8. Heath Bell
9. Brian Wilson
10. J.P. Howell
List No. 9: Top 10 overall players for 2010
1. Albert Pujols
2. Hanley Ramirez
3. Alex Rodriguez
4. Chase Utley
5. David Wright
6. Ryan Braun
7. Tim Lincecum
8. Matt Kemp
9. Mark Teixeira
10. Carl Crawford
List No. 10: Ten biggest busts of 2009 (injuries included)
1. Daisuke Matsuzaka
2. Josh Hamilton
3. Brandon Webb
4. Francisco Liriano
5. Jose Reyes
6. Grady Sizemore
7. Carlos Beltran
8. Manny Ramirez
9. B.J. Upton
10. Russell Martin
Matthew Berry -- The Talented Mr. Roto -- has owned three of the guys on list No. 10 this season. How he hates them. He is a five-time award winner from the Fantasy Sports Writers Association, including a Writer of the Year award. He is also the creator of RotoPass.com, a Web site that combines a bunch of well-known fantasy sites, including ESPN Insider, for one low price. Use promo code ESPN for 10 percent off. Cyberstalk the TMR | Be his Cyberfriend
Fantasy
• Senior Fantasy analyst for ESPN
• Member, FSWA and FSTA Halls of Fame
• Best-selling author of "Fantasy Life"

MOST SENT STORIES ON ESPN.COM