Wild Wing Plantation (Hummingbird)
Updated:
August 9, 2004, 3:12 PM ET
Golf Digest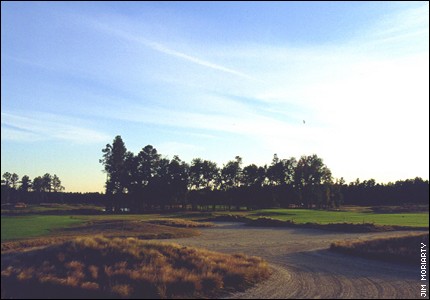 Jim MoriartyWild Wing's Hummingbird course is covered in beautiful scenery.
Golf Digest's Best Places to Play rating: ★ ★ ★ ★ ½
Need To Know
Wild Wing Plantation (Hummingbird)
1000 Wild Wing Blvd.
Conway, SC 29526
800-736-9464
Wild Wing is a 72-hole golf reserve in Myrtle Beach. The Hummingbird (pictured here) and Wood Stork courses are Willard Byrd layouts that opened in '91. The other two courses are the Avocet, designed by Larry Nelson, and the Falcon, a Rees Jones design.
Hummingbird integrates the area's natural beauty with interesting and challenging golf. Wetlands combine with strands of love grass and other native grasses to form the course's perimeter, complementing the lush fairways.
EDITORS' PICKS
Relive 2014's most memorable golf moments -- in photos.
The Masters

Ryder Cup defeat caused the PGA to look in the mirror.
Bob Harig »

Martin Kaymer's Players win catapulted him higher in 2014.
Bob Harig »