And the L.A. ESPY goes to ...
Updated:
July 12, 2011, 1:48 PM ET
ESPNLosAngeles.com
As Los Angeles and Seth Meyers prepare to host the 2011 ESPYs, we've decided to mark the occasion by handing out our own version of the awards -- call them L.A. ESPYs. If the sports world were bound by the I.E. and PCH, these are the folks who would go home with trophies Wednesday night.
---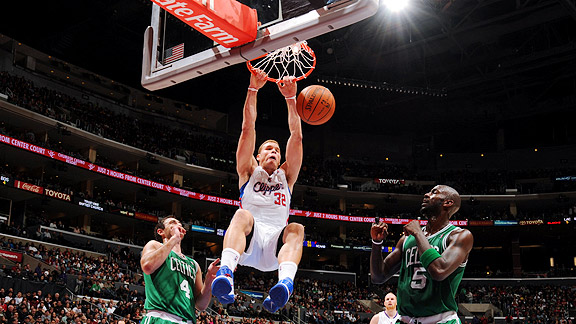 Noah Graham/NBAE/Getty Images
Best Male Athlete: Blake Griffin, Los Angeles Clippers
The team didn't make waves, but no athlete dominated the city's imagination this year like Griffin. An All-Star appearance, a dunk title (undoubtedly the best thing that ever happened to Kia Motors) and a landslide rookie of the year vote made this unequivocally the Year of the Blake. -- Brian Kamenetzky
Honorable Mention: Corey Perry, Anaheim Ducks
---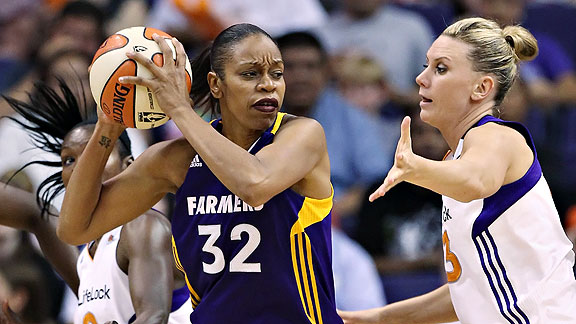 Christian Petersen/Getty Images
Best Female Athlete: Tina Thompson, Los Angeles Sparks
With the Sparks' Candace Parker out for most of the year because of a shoulder injury, 36-year-old forward and WNBA legend Thompson picked up most of the slack and led the squad to a playoff berth. She finished the season averaging 16.6 points and 6.2 rebounds per game, ninth in the league. -- Pedro Moura
Honorable Mention: Kaleena Mosqueda-Lewis, Mater Dei High School
---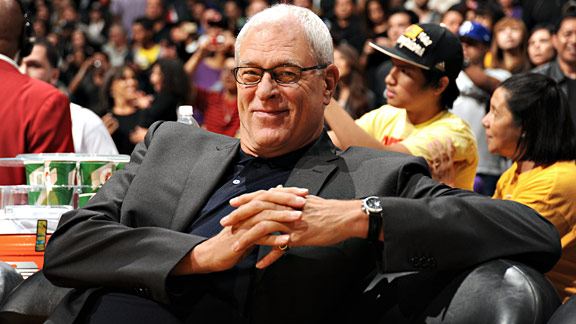 Andrew D. Bernstein/NBAE/Getty Images
Best Coach: Phil Jackson, Los Angeles Lakers
Just like with the Academy Awards, sometimes it's about your body of work. -- Andy Kamenetzky
Honorable Mention: Nikki Caldwell, UCLA basketball
---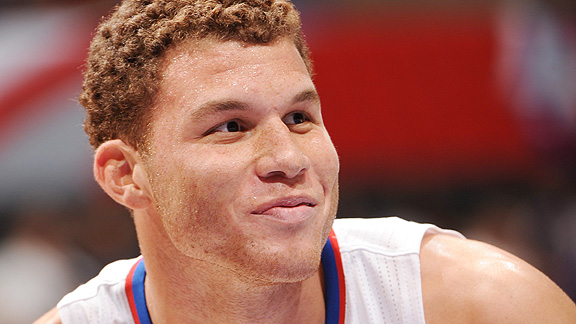 Noah Graham/NBAE/Getty Images
Breakthrough Athlete: Blake Griffin, Los Angeles Clippers
After losing what was supposed to be his rookie season in 2009-10 to a leg injury, Griffin exploded onto the scene in 2010-11. Along with his dunks for the ages, Griffin brings a work ethic and mastery of the game that have turned the Clippers from hapless to hopeful in just one season since he stepped on the court. -- Dave McMenamin
Honorable Mention: Matt Kemp, Los Angeles Dodgers
Icon SMI
Best Male College Athlete: Trevor Bauer, UCLA baseball
When Bauer took the mound for the UCLA baseball team, opponents had virtually no chance. Armed with a mid-90s fastball and a knee-buckling curve, Bauer put together one of the most dominating seasons by pitcher in college baseball history. He went 13-2 with a 1.25 ERA and led the nation with 203 strikeouts in 136.2 innings. Opponents batted a paltry .154 against him as he gave up five hits or fewer in 11 of his 16 starts. Named the national player and pitcher of the year by several organizations, Bauer was selected third overall in the MLB draft by the Arizona Diamondbacks. -- Peter Yoon
Honorable Mention: Matt Barkley, USC football
---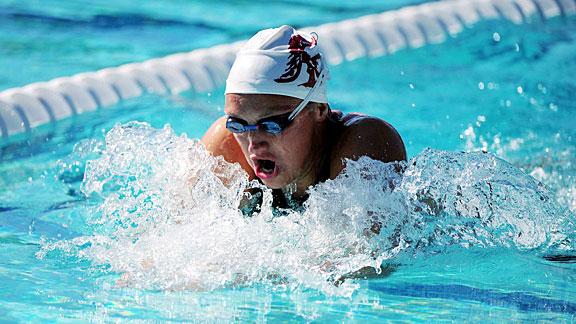 Kyle Terada/US Presswire
Best Female College Athlete: Katinka Hosszu, USC swimming
While trophies were being removed from USC's Heritage Hall over the past year, Katinka Hosszu was busy replenishing the lobby. The junior was the only swimmer in the country to win three titles at this year's NCAA championships, setting a new collegiate record in the 400 individual medley. Hosszu was named the NCAA's top female swimmer after she set an NCAA meet record in the 400-yard individual medley. The 13-time All-American is also nominated for a national ESPY for Best Female College Athlete. -- Arash Markazi
Honorable Mention: Jasmine Dixon, UCLA basketball
---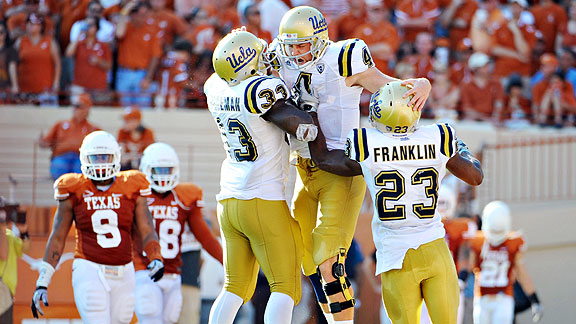 Brendan Maloney/US Presswire
Best Upset: UCLA football defeats Texas 34-12 (Sept. 25, 2010)
A Bruins football team that we suspected might be bad and turned out to be awful went down to Austin and steamrolled the Longhorns, rushing for 264 yards and cruising to a 27-6 third-quarter lead. -- Jon Weisman
Honorable Mention: Dallas Mavericks sweep the Lakers in the second round of the playoffs
---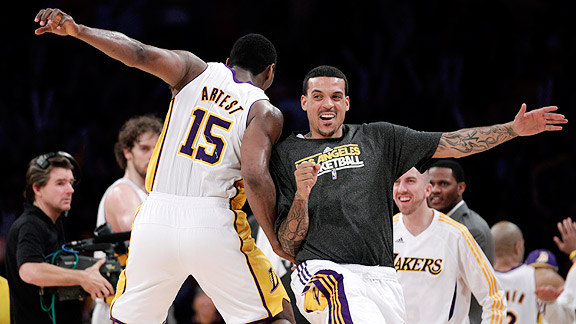 AP Photo/Jae C. Hong
Best Game: Lakers defeat Phoenix Suns 139-137 in triple overtime (March 23, 2011)
In the grand scheme of things, the victory itself was pretty insignificant. But measured by virtue of pure entertainment, this game was one for the ages. -- Andy Kamenetzky
Honorable Mention: USC football loses to No. 16 Stanford 37-35 (Oct. 9, 2010)
---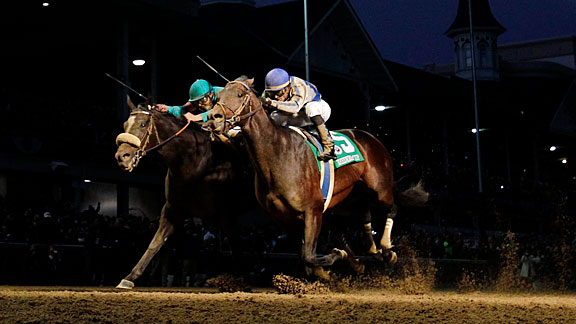 AP Photo/David J. Phillip
Best Moment: Zenyatta closes fiercely but loses to Blame by a nose (Nov. 6, 2010)
It was the most invigorating horse race I've ever seen, as Zenyatta captured the hearts of everyone watching the Breeders' Cup in November, chasing a 20-0 career record in her final race. She came just short, finishing 19-1, but it was a heroic effort, chronicled step by step on ESPNLA.com thanks to Wright Thompson's stirring feature on the horse who was, and is, much more than a horse who trained in our midst in Inglewood. -- Dave McMenamin
Honorable Mention: John Wooden's great-grandson Tyler Trapani, scoring the last basket in the old Pauley Pavilion
---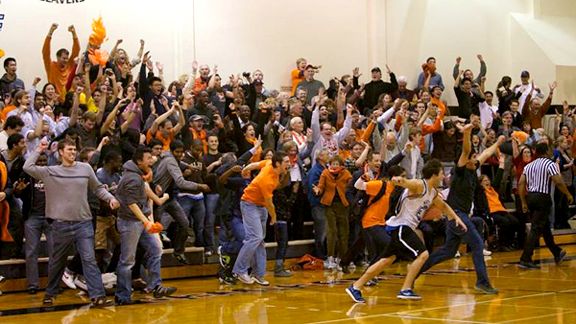 Caltech Athletics
Best Team: Caltech basketball, for ending a 26-year, 310-game losing streak
Every single member of the team was proud, but not because Caltech had finally won a game. The win was simply evidence of everything Caltech had been doing right for a long time. Which is simply to say: It kept playing. -- Ramona Shelburne
Honorable Mention: USC men's tennis