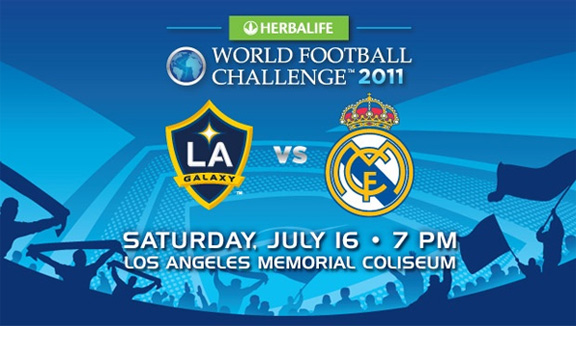 World class soccer is coming to Los Angeles! This Saturday, July 16th at 7pm, the Herbalife World Football Challenge kicks off for the LA Galaxy, and you can listen to the game LIVE on L.A.'s Sports Leader, 710 ESPN on-air or online! David Beckham, Landon Donovan and the Galaxy take on one of the most storied franchises in all of sports, Real Madrid. Don't miss a minute of the action as Cristiano Ronaldo, Sergio Ramos and Los Galacticos battle MLS' top club.
Click the "register now" button below to enter for your chance to win tickets to this must-see matchup!

If you're not already a member of the 710 ESPN VIP Club, click here to sign up now. It's free and easy to join, and once you're a member, you're just one click away from every contest we have at ESPNLA.com!
---
Get your tickets now by calling (877) 3-GALAXY or by visiting LAGalaxy.com! LA Galaxy Schedule
Deadline to enter this contest is 7/15/2011 at 11:59pm PT.