Discussion
Baseball Tonight Live
Originally Published:
October 15, 2010
ESPN.com
The MLB postseason continues Friday with Game 1 of the American League Championship Series between the New York Yankees and the Texas Rangers. Join ESPN's crew of analysts, writers, bloggers and other contributors as they discuss the postseason action on "Baseball Tonight Live," beginning at 7:30 p.m. ET.
You can listen to every game on ESPN Radio. You can also follow the game using GameCast. In addition, check out "Baseball Tonight" following the game at midnight ET on ESPN.
Baseball ...

Read full story
OCT. 15: LCS COVERAGE
OVERALL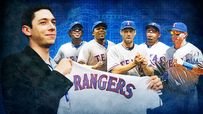 ALCS GAME 1: YANKEES AT RANGERS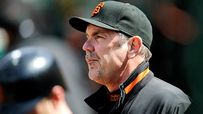 NLCS: GIANTS VS. PHILLIES