Waxman: Bonds could be called later
Updated:
March 13, 2005, 8:14 PM ET
Associated Press
WASHINGTON -- The head of the committee holding a hearing this week on steroids in baseball predicted Sunday the full House easily would pass a contempt of Congress resolution if subpoenaed players such as Mark McGwire and Sammy Sosa don't show.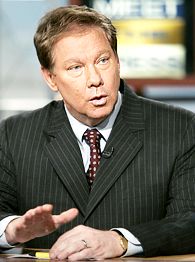 APDavis has no problem issuing a contempt of Congress resolution.
Government Reform Committee chairman Tom Davis, R-Va., told NBC's "Meet the Press" that one or more of the seven active and former players called to testify might be excused from appearing, though he did not specify which players might be excused.
But Davis said his panel would vote to find players who fail to appear Thursday in contempt, and said he thinks the House would approve such a resolution by a large margin. The last contempt of Congress prosecution was in 1983.
"These people are not above the law," Davis told NBC. "You know, they may fly on private planes and make millions of dollars and be on baseball cards, but a subpoena is exactly what it says it is. They have to appear."
Davis was asked why Barry Bonds wasn't invited to the hearing.
"There are a lot of reasons why people are on or off the list, including the BALCO investigation in San Francisco, but including the fact that we didn't want to make this about one player," Davis said on "Meet the Press."
Bonds reportedly testified to a grand jury in 2003 that he used a clear substance and a cream given to him by a trainer charged in the BALCO steroid-distribution case, but the San Francisco Giants slugger also reportedly said he didn't know they were steroids.
The ranking Democrat on the House panel, Henry Waxman of California, said on "Meet the Press" that Bonds could be summoned for a future hearing.
Subpoenaed for Thursday's session: former stars McGwire and Jose Canseco and current players Sosa, Rafael Palmeiro, Curt Schilling, Frank Thomas and Jason Giambi -- whose younger brother, Jeremy, told a newspaper Saturday that he used steroids.
Canseco -- whose best-selling book about steroids helped draw Congress' attention -- asked for immunity so he can testify fully, and his lawyer said the request is being considered by the Justice Department.
Schilling said Friday he was willing to testify, and Thomas might testify by telephone because of an injury. McGwire, Sosa, Giambi and Palmeiro haven't said whether they'll show up in Washington.
Asked why Sosa and McGwire were called, Davis said: "They've been accused by former colleagues of having used drugs at this point. In one case, we've had players who have said they want to be able to come up and set the record straight. But there have been public accusations about these players. They've set records. There is, I think, a widespread feeling that maybe they cheated their way to achieving these records by using illegal drugs."
Commissioner Bud Selig, in Scottsdale, Ariz., said Sunday he doesn't want to dwell on what's happened in the past and defended baseball's anti-steroids stance.
"I believe trying to go back and dealing in hypothesis is counterproductive. I resent people suggesting we're turning a blind eye," Selig said. "The pragmatic thing we can do is deal with the present and the future. We're not going to spend a lot of time talking about the past."
In other developments Sunday:
• The Daily News of New York reported that McGwire's name was mentioned several times during a federal steroids investigation in the early 1990s, although he was not the target of the probe nor was any evidence collected against him. Two dealers caught in the federal investigation told the newspaper that a California man, Curtis Wenzlaff, gave Canseco and McGwire illegal anabolic steroids.
"I don't have any comment, other than we feel people should consider the source of the allegations," Marc Altieri, a spokesman for McGwire, said Sunday.
Canseco told ABC's "This Week" he met Wenzlaff in the 1980s and worked out with him, but did not buy steroids from him. When asked by the newspaper, Wenzlaff declined to comment about McGwire but said he gave Canseco steroids.
• Jeremy Giambi, now with the Chicago White Sox, told The Kansas City Star that he used steroids. "It's something I did," he said. "I apologize. I made a mistake. I moved on. I kind of want it in the past." He called off a news conference Sunday at the last minute.
• Investigators probing a South Carolina alternative medicine doctor want to speak to at least nine current or former members of the NFL's Carolina Panthers about possible illegal steroid prescriptions. The State newspaper of Columbia, S.C., based its report on court records and sources speaking on condition of anonymity.
Canseco said he thinks Congress should call more people to testify.
"If major league baseball wanted in the past to completely just sever steroids from major league baseball, they would have done it. Obviously, there was so much money to be made," Canseco told ABC's "This Week."
"And I truly believe that players' agents are involved -- definitely trainers, coaches, general managers, up to owners," Canseco added. "They all know and they knew exactly what was going on."
The congressional committee has given baseball officials until Monday to produce documents about their new drug-testing program, including test results -- with the names of players removed from the results.
Davis and Waxman say they're not interested whether individual players took steroids. They want information about how pervasive steroid use in baseball has been -- and how that might have trickled down to high school athletes.
"It seems to me that they've had a 'don't know, don't tell' policy for the last 10 years. They've said that there's a problem, but they don't know who's involved, how it happened," Waxman said on NBC.
"To me, the shocking thing is that baseball doesn't seem to have been much concerned about all the steroid stories about their players over the last 10 years," he said. "We shouldn't be doing these hearings. They should have been doing these hearings."

Copyright 2005 by The Associated Press
SPONSORED HEADLINES
MORE MLB HEADLINES
MOST SENT STORIES ON ESPN.COM
EDITORS' PICKS
What's wrong with getting replay calls right?
Jayson Stark »

Robinson Cano's alarming lack of power.
Havens

Jon Lester outlasted Chris Sale as the Red Sox rallied to win.
Edes »