Commentary
Most convincing witness was the one who wasn't there
Originally Published:
February 13, 2008
By
Mike Fish
| ESPN.com
WASHINGTON -- Rep. Elijah Cummings, D-Md., said on Wednesday he sees holes in Roger Clemens' denials, but those inconsistencies aren't what makes him think the pitching icon isn't telling the truth about his alleged use of performance-enhancing drugs.
The clincher, Cummings said, is Andy Pettitte.
"Basically, I had Mr. Pettitte, who is religious -- very religious," Cumming said after the hearing. "Keep in mind, Mr. Pettitte told the committee things that we didn't even know about [injecting himself with human growth hormone]. Why? Because he felt bad. He felt guilty. His conscience was bothering him. And then to have Mr. Clemens verify that this guy is a very honest guy -- you can't do much better than that."
In a sworn deposition given to committee lawyers, Pettitte said that, in 1999 or 2000, Clemens "told me that he had taken HGH." Coming from a person who is a close friend of Clemens a hunting buddy and training partner who are both represented by the same Houston-based sports agency Cumming said Pettitte's testimony made him the most compelling figure at the hearing, even though he wasn't in the room. At his own request, Pettitte was excused from appearing at the hearing.
As Cummings weighed the testimony and sworn statements, he said he realized Pettitte had no motive to be lying and no reason to hurt his friend beyond his desire to tell the truth.
[+] Enlarge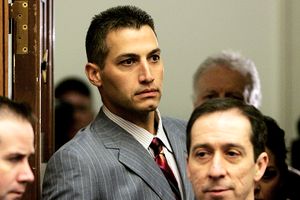 AP Photos/Susan WalshWhen Andy Pettitte spoke in his deposition, Rep. Elijah Cummings paid close attention.
Brian McNamee, the former personal trainer who shared top billing with Clemens on Capitol Hill, had told federal investigators as well as investigators for baseball's Mitchell report that he injected Clemens, Pettitte and former Yankees infielder Chuck Knoblauch with HGH. Clemens and his legal team have vehemently denied the claim, and Clemens denied it again under oath on Wednesday.
In his deposition, Knoblauch confirmed McNamee's allegation that he received the injections from the trainer, and added that he later injected himself with HGH. Pettitte's deposition, too, backed up McNamee's allegations about his own use of HGH, and also said that Clemens had told him he had used HGH.
Said Pettitte: "I have to tell you all the truth . . . And one day I have to give an account to God and not to nobody else of what I've done in my life. And that's why I've said and shared the stuff . . . that I wouldn't like to share with y'all."
Pettitte said he told his wife, Laura, about the conversation with Clemens soon after it happened at Clemens' gym in Memorial, Texas. In a separate affidavit, Laura Pettitte confirmed that her husband had told her about his talk with Clemens.
Cummings warned Clemens repeatedly during his questioning about Pettitte's deposition, saying "You understand you're under oath? You understand what that means?"
Clemens said he did.
When asked if Pettitte's recollection was correct, Clemens said firmly, "It is not."
Throughout the questioning, Clemens said several times that Pettitte "misremembers."
"I thought Andy Pettitte's affidavit basically favored Mr. McNamee," Cummings said. "The other thing that favored Mr. McNamee is it turns out he is telling the truth about Knoblauch and Pettitte. And [Clemens] backed Mr. Pettitte to the ultimate degree. So, to me, that was just a no-brainer.
"He says Pettitte is a very honest man, very religious. But then when [Pettitte] says something that may be against Mr. Clemens, it is suddenly, 'Well, maybe he was mistaken.' Keep in mind, Pettitte was very consistent. Not only that, he told his wife. And his wife presents an affidavit."
Mike Fish is an investigative reporter for ESPN.com. He can be reached at michaeljfish@gmail.com.
SPONSORED HEADLINES
MORE MLB HEADLINES
MOST SENT STORIES ON ESPN.COM
CONGRESS CALLS FOR JUSTICE


The congressional committee that grilled Roger Clemens and Brian McNamee on allegations of performance-enhancing drug use in the Mitchell report has asked the U.S. Department of Justice to investigate whether Clemens committed perjury when he testified on Capitol Hill.
Perjury Probe
•
Clemens issues apology for personal 'mistakes'
•
Report: Clemens alleged to have had affair
•
Republican's report questions if Clemens lied
•
Report: Clemens probe expands to Houston clinic
•
Congressman asks FBI to drop Clemens inquiry
•
FBI opens probe of whether Clemens was truthful
•
Congress asks Justice to examine Clemens
•
Waxman: Seven contradictions (.pdf)
•
Rocket mum on Congress' investigation request
•
Text of committee's letter to Justice department
•
Fainaru-Wada: Damning analysis on Clemens
•
Wojciechowski: Clemens' inconsistent truth
•
Poll: Clemens lied, but should be voted into Hall
•
Astros owner might reconsider Clemens contract
After The Hearing
•
Radomski says new HGH receipt found under TV
•
Report: Receipts show HGH shipments to Clemens
•
U.S. GM: Clemens not welcome on Olympic team
•
Judge allows Clemens to keep Hardin in lawsuit
•
Lawyer talking with Clemens about dropping suit
•
McNamee's attorneys ask judge to remove Hardin
•
Investigator wants to talk to Canseco about Clemens
•
Report: McNamee selling off signed Clemens items
•
McNamee tells students to learn from his mistakes
•
Hardin makes case to represent Clemens
•
Reports: McNamee faints behind wheel, hits bus
•
McNamee's lawyers want Clemens' suit tossed
•
Report: McNamee nearly joined Mets as coach
•
Report: Photo exists of Clemens at party
•
Pettitte reports, apologizes
•
Report: Pettitte's HGH provided by ex-classmate
•
Posada: 'I believe Rocket' about steroid claims
The Hearing
•
Transcripts: McNamee attempted to warn Rocket
•
Report: Waxman wishes hearings didn't happen
•
Parties divide over Clemens' treatment at hearing
•
Stark's running blog
•
Clemens: Pettitte 'misremembered' him on HGH
•
Fish: Clemens' support breaks along party lines
•
Fish: Pettitte's role was clincher for Cummings
•
Pettitte says he also used HGH in 2004
•
Clemens statement: I never took steroids
•
McNamee statement: I told truth about Clemens
•
Statement on behalf of Andy Pettitte on affadavit
•
Debbie Clemens admits HGH use
Analysis
•
Munson: The Rusty Hardin effect on Rocket's lawsuit
•
Wojciechowski: Clemens feeds feds' case
•
Fainaru-Wada: Damning analysis on Clemens
•
Stark: Pettitte saga doesn't end here
•
Wojciechowski: Pettitte deals with past
•
Hill: Truth will set Andy free
•
Bryant: Clemens blames all but himself
•
Wojciechowski: Pettitte speaks loudest
•
ESPN experts: Who was more credible?
•
Munson Q&A on Wednesday's hearing
•
Drehs: Body language breakdown
•
Stark: Pettitte's shadow looms large
•
Neyer: What matters to Roger is Roger

Video
•
Complete coverage from the hearings

Committee Depositions/Interviews (pdf)
•
Andy Pettitte
|
Brian McNamee
•
Roger Clemens
|
Chuck Knoblauch
•
Clemens' nanny
The Mitchell report
•
Mitchell delivers his report
|
Read it (pdf)
•
Players: Who's named in the report
•
Recommendations from the report