Top 10 most important Series players
Updated:
October 27, 2009, 7:09 PM ET
ESPN.com
Who are the most important players in this year's World Series? ESPN.com asked many of ESPN's baseball writers, analysts and contributors to rank the players. Here are the results:
---
1. CLIFF LEE, LHP, PHILLIES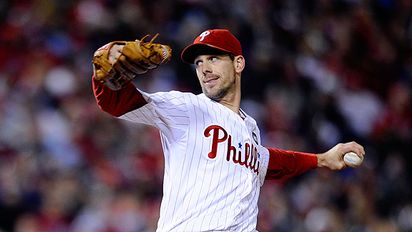 • Why is he important? Lee is the Phillies' Game 1 starter; he would also likely start Game 5. • Key numbers: Lee is the seventh pitcher in major league history to go seven-plus innings and allow an earned run or fewer in each of his first three career postseason appearances and just the fourth in NL history.
---
2. CC SABATHIA, LHP, YANKEES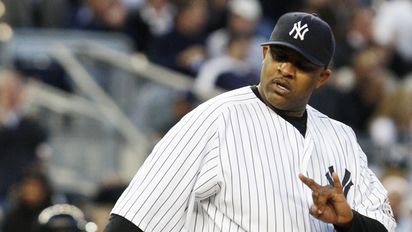 • Why is he important? Sabathia will start Game 1 for the Yankees and could start Games 4 and 7 if Joe Girardi chooses to use the big lefty on three days' rest throughout the Fall Classic. • Key numbers: Sabathia is 3-0 with a 1.19 ERA, a .518 opponent OPS, and a 20-3 K-BB ratio this postseason. His previous numbers? 2-3, 7.92 ERA, 1.064 opponent OPS, 24-22 K-BB ratio.
---
3. BRAD LIDGE, RHP, PHILLIES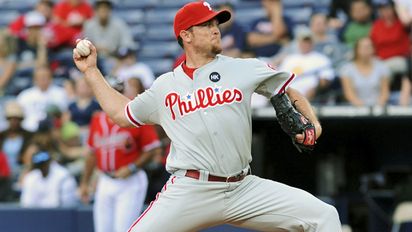 • Why is he important? We'll answer the question with a question: Which Lidge will show up? The Phillies will be in good shape if Lidge is able to close out games like he has during the postseason, but not if the Lidge from the regular season re-emerges. • Key numbers: Not only is Lidge a perfect 3-for-3 in save opportunities this postseason, but he's also held opponents to a .083 batting average. During the regular season, opponents hit .301 against him.
---
4. COLE HAMELS, LHP, PHILLIES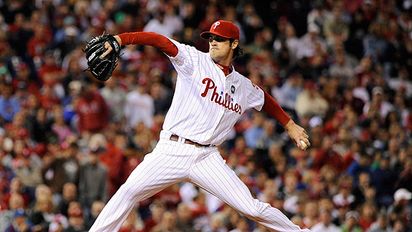 • Why is he important? Hamels will start Game 2 and likely Game 6 for the Phillies, but his inconsistency from the regular season has carried over into the playoffs. The Phillies would love to see a return of the Hamels from last year's postseason. • Key numbers: Since going 4-0 with a 1.80 ERA and .190 batting average against in last year's playoffs, Hamels has gone 11-12 with a 4.49 ERA and a .277 BAA.
---
5. ALEX RODRIGUEZ, 3B, YANKEES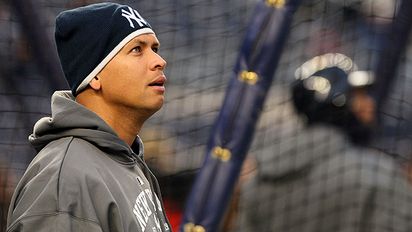 • Why is he important? A-Rod has become a dangerous force of nature from the Yankees' cleanup spot during this year's playoffs, one who's seemingly impossible to pitch to at the moment. • Key numbers: A-Rod's postseason numbers are Mr. October-esque: .438 batting average, .548 on-base percentage, .969 slugging percentage, five home runs and 12 RBIs.
---
6. RYAN HOWARD, 1B, PHILLIES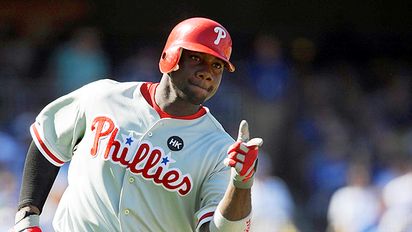 • Why is he important? Howard, the Phillies' top run producer, will need to continue his postseason production if the Phillies hope to beat the Yankees. • Key numbers: Howard joined A-Rod and Lou Gehrig as the only players in postseason history to drive in a run in eight consecutive games. He also has 14 total RBIs this postseason, five short of the record of 19 held by David Ortiz (2004), Scott Spiezio (2002) and Sandy Alomar Jr. (1997).
---
7. A.J. BURNETT, RHP, YANKEES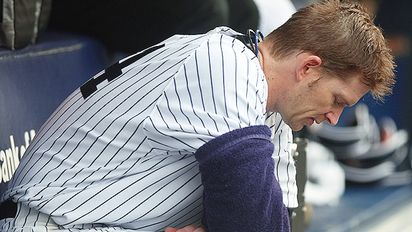 • Why is he important? Burnett will start Game 2 and probably Game 5 or 6 for the Yankees, depending on the Yankees' plans to use three starters. If so, that would force Burnett to pitch on three days' rest. • Key numbers: Burnett has been the soft spot in the Yankees' rotation compared to Sabathia and Andy Pettitte, who've been stellar. In three starts this postseason, Burnett has yet to earn a victory and has been somewhat erratic, as the numbers will attest: a 4.42 ERA with 13 strikeouts, 10 walks and 14 hits allowed in 18 1/3 innings.
---
8. PHIL HUGHES, RHP, YANKEES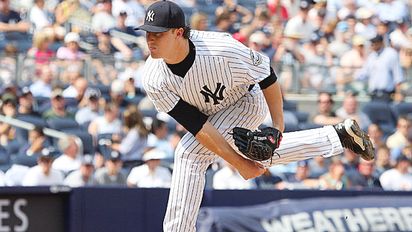 • Why is he important? Hughes was the Yankees' key set-up guy in getting to Mariano Rivera during the regular season, but he's been banged around in the playoffs. He'll need to be at his best against a Phillies lineup that leans heavily to the left. • Key numbers: In 4 2/3 innings this postseason, Hughes has a 5.79 ERA, giving up nine hits and two walks. His batting average against is .391 compared to .217 during the regular season.
---
9. JOBA CHAMBERLAIN, RHP, YANKEES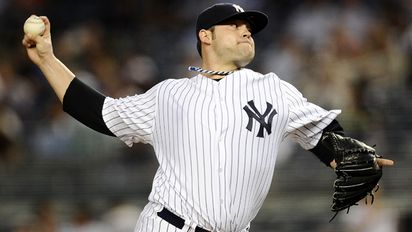 • Why is he important? He's important for many of the same reasons as Hughes, although his role as more of a seventh-inning set-up guy will be diminished depending on how long the Yankees' starters can go. • Key numbers: Despite a 2.70 ERA this postseason, Chamberlain has been even more hittable than Hughes, with a .438 BAA and a 1.162 OPS against.
---
10. MARIANO RIVERA, RHP, YANKEES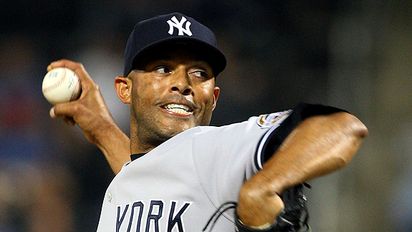 • Why is he important? Because there's nobody better than Rivera at closing out games in postseason history, even now at age 39. The key is getting to him. • Key numbers: Rivera's postseason ERA (0.77 ERA) is the best of all time. He's allowed 11 earned runs in 128 innings. In this year's playoffs, he has a 0.84 ERA and a .179 BAA.
• HONORABLE MENTION: Jimmy Rollins, J.A. Happ, Mark Teixeira, Pedro Martinez, Chase Utley, Damaso Marte.
SPONSORED HEADLINES
MORE MLB HEADLINES
MOST SENT STORIES ON ESPN.COM