Commentary
Hawks smart to match $58 million offer sheet for Smith
Originally Published:
August 9, 2008
By
Chad Ford
| ESPN.com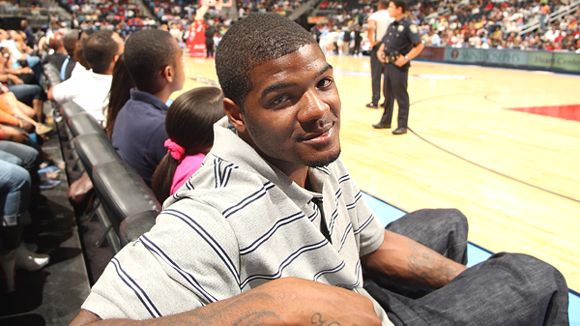 Scott Cunningham/Getty ImagesJosh Smith won't be leaving his seat in Atlanta after the Hawks matched the Grizzlies' offer sheet.
On Monday I put the Atlanta Hawks and the Memphis Grizzlies on the list of NBA offseason losers. The Hawks had already mishandled restricted free agent Josh Childress -- losing him to a huge offer from a team from Greece. And it appeared that they were in a no-win situation with free agent Josh Smith. Smith was desperately trying to get out of Atlanta and the Hawks weren't budging from a lowball offer of $45 million over five years.
On Friday, the Hawks got some semblance of redemption. The Grizzlies signed Smith to a five-year, $58 million offer sheet and the Hawks quickly matched the contract, ensuring Smith's return.
It was a smart move by the Hawks. Many teams would've waited the full seven days before deciding to match the offer. The Hawks' decision to immediately match sent a strong signal to Smith that they wanted him and wanted the healing to begin. Whether Smith feels the same way remains to be seen. Sources said that Smith was hoping to change uniforms this season. Smith's gripes have been with coach Mike Woodson and the Hawks' front office. But the group on the court this season isn't too shabby.
While not as strong as the playoff team that took the Celtics to seven games, they certainly averted disaster. Smith might be the most talented player on the roster. He's moody, inconsistent and can be a pain in the butt in the locker room. But he oozes potential and at times the past few years, he's capitalized on it. His 19.08 player efficiency rating (PER) last season ranked him among the top 40 players in the league -- and ahead of Andre Iguodala, Monta Ellis, Luol Deng and Emeka Okafor.
The Hawks still have a ridiculously young and talented front line of Smith, Al Horford and Marvin Williams. And they still sport a talented veteran backcourt with Joe Johnson and Mike Bibby. With a year of playoff experience under their belt, they should be a favorite to make a repeat postseason appearance this season.
In fact, it's fair to assume that Smith, Williams and Horford are still getting better, and all three could up their numbers from last season. That's sure to give the Hawks a significant extra boost.
The question now is about depth. Losing Childress hurt. Despite his sixth-man status, he was the glue that kept the team together. He didn't need the ball to be effective on the floor and was mature beyond his years. On many good teams in the NBA, he was a surefire starter. Now he's replaced by Maurice Evans, a 28-year-old journeyman who is coming off the best season of his career.
The Hawks also have center Zaza Pachulia, the injury-plagued Speedy Claxton and second-year point guard Acie Law. But all of those reserves combined, will struggle to deliver what Childress did.
As for the Grizzlies, on the surface, their decision to make Smith a big offer looks encouraging. I've been critical of owner Michael Heisley's unwillingness to spend money on the team. Everything they've done since January reeks of a team trying to cut costs -- at whatever cost.
For weeks the Grizzlies failed to make an offer to the likes of Smith or Iguodala despite being the only team with significant cap room. Their five-year, $58 million offer sheet to Smith has all the appearances of a savvy team taking advantage of a buyers' market and taking a shot at a young player who could be an All-Star someday at a position that they really need help with.
Look a little deeper and things aren't as clear. A source in Memphis told me on Friday that the team "already knew" that the Hawks were going to match the offer. The source held out little hope that Smith would actually wear a Grizzlies uniform. Why would the Grizzlies make an offer to a player that they knew they wouldn't get? According to one GM, it's all about appearances. "If you're getting criticized for being cheap and doing nothing this at least counts for something. Now Mike Heisley and [GM] Chris [Wallace] can beat back skeptics who question your commitment to the long-term health of the team. It happens all the time."
I'm not sure I'm willing to go that far. Smith would've been a great fit in Memphis. With Smith on board, I think you could've put the Grizzlies in the mix with the Blazers as one of the best young teams in the league. With Rudy Gay, O.J. Mayo and Mike Conley already on board, Smith would've been a great fit on an up-tempo, run-and-gun team. You have to believe that Heisley and Wallace honestly hoped the Hawks wouldn't match.
Now that Smith is a Hawk again, it will be interesting to see what the Grizzlies do next. They could make a similar offer for Iguodala, but he doesn't fit a need. Ditto for Ben Gordon.
If the Grizzlies really are trying to improve their team, what they really need desperately is some veteran help on the front line. Currently their front line has a still-disappointing Darko Milicic, Hakim Warrick and two rookies, Marc Gasol and Darrell Arthur.
Both Gasol and Arthur have a chance. Gasol was the MVP of the Spanish league this past season. He's very skilled, but there are serious questions about how his athleticism and game will translate at the NBA level. Arthur should've been a late lottery pick, but questions about his health caused his stock to plummet on draft night. And you can always hope that maybe this is the season Milicic finally uses his talent on a night-to-night basis.
The team could also try to play the trade market using their cap space and their glut of point guards as bait. They could go for a player with an expiring contract like Shawn Marion, Lamar Odom or Chris Wilcox. Or if they really wanted to roll the dice on a talented, but troubled player, I'm sure the Knicks would give them Zach Randolph.
The plan had presumably been to save their cap room and wait until the summer of 2009 when the free-agent class is a little stronger. That's still a possibility. If they go that route, this season's Grizzlies could contend for the worst record in the league. However a top pick in the 2009 NBA draft along with lots of cap room next year could turn into a bonanza if the team can lure a top free agent next year.
Chad Ford covers the NBA for ESPN Insider.
FREE AGENCY 2008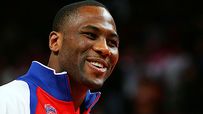 The NBA offseason has been busier than expected, thanks in part to Elton Brand's joining the 76ers. Keep up with the latest moves.
Transactions
News
•
George's deal with Mavs made official
•
Brown returns to New Orleans to back up Paul
•
Veteran Finley re-signs with Spurs
•
Nuggets re-sign Smith to multiyear deal
•
Miles signs with champion Celtics
•
George, Mavs agree to two-year deal
•
Clips re-sign free-agent center Paul Davis
•
Iguodala signs six-year deal with Sixers
•
Sources: 76ers, Iguodala agree to multiyear deal
•
Hawks match Grizzlies' $58M offer, retain Smith
•
Heat's Williams reaches terms with Clippers
•
Bobcats' Boykins signs European contract
•
Restricted free agent Williams re-signs with 76ers
•
Cavs shore up backcourt, sign ex-Grizzly Kinsey
•
Arroyo signs with Maccabi Tel-Aviv
•
Ex-Clipper draftee Skinner signs deal with team
•
Bulls sign Deng to six-year extension
•
Sources: Deng, Bulls on verge of deal
•
Hawks sign ex-Magic G Evans to contract
•
Sources: Okafor, Cats agree on new deal
•
Nets lose Krstic to Moscow team
•
Clippers sign swingman Davis from Heat
•
Vujacic officially signs multiyear deal with Lakers
•
Agent: Brown, Pistons agree to deal
•
Warriors re-sign Biedrins to 6-year, $62M deal
•
Sources: Biedrins, Warriors agree to 6-year deal
•
Wolves agree to deal with Gomes
•
Lakers, Vujacic agree to 3-year, $15 million deal
•
Ellis inks $67 million deal to stay with Warriors
•
Summer star Roberson signs with Knicks
•
Andersen bolts Hornets to return to Denver
•
Telfair re-signs with Timberwolves
•
Childress leaves NBA for Greece
•
Spurs re-sign Kurt Thomas
•
Suns sign ex-Warrior Barnes to one-year deal
•
Turiaf to play for Warriors
•
Jazz, Williams agree to 4-year extension
•
Sources: Clippers, Azubuike agree to offer sheet
•
Bucks add veterans Allen, Lue
•
Posey agrees to 4-year deal with Hornets
•
Arenas signs six-year deal with Wiz
•
Mason's hard work pays off in contract with Spurs
•
Wright re-signs with Mavericks
•
Clippers officially sign Davis to multiyear contract
•
Family ties: Brent is 3rd Barry to play for Rockets
•
Warriors ink forward Maggette to deal
•
Magic sign, introduce ex-Warrior Pietrus
•
Nets agree to terms with forwards Najera, Hayes
•
Sixers give frontline big boost, sign Brand to deal
•
Agent: Bucks to sign Bogut to $60M extension
•
Diop rejoins Mavs on 5-year, $31M contract
•
Gasol in Memphis: Marc, not Pau, signs contract
•
Kings re-sign point guard Udrih to five-year deal
•
Heat sign 3-point specialist Jones to 5-year deal
•
Sources say Brand will sign with 76ers
•
Sources: NBA cap at $58.68 million
•
Sources: 76ers confident of getting Brand
•
Sixers making run at Brand
•
Hawks free agent Smith visits 76ers
•
Brand opts out, and Clippers await decision
•
Calderon reaches agreement on new Raps deal
•
Wizards hang on to Jamison
•
Reports: Arenas agrees to six-year contract
•
For 2nd year in row, Cats, Okafor to discuss deal
•
Artest not opting out of final year of deal
•
Paul agrees on four-year, $68M deal
•
Davis leaving Warriors for Clippers
•
Free Agents:
2008
|
2009 and 2010
Analysis
•
Hollinger: Hornets pay heavily for Posey's ring
•
Martin: Najera's 3-point skills help seal Nets deal
•
Stein: Which teams in hot pursuit of free agents?
•
Adande: Why Brand left the Clippers
•
Broussard: Crushing blow for Clippers
•
Arnovitz: Clipper Nation in world of hurt
•
Adande: Brand's departure is business as usual
•
Hollinger: Brand new Sixers are East challengers
•
Hollinger: Five big questions on free agents
•
Stein: Davis verbally agrees to go to Clippers
•
Broussard: The Clippers' other free agent
•
TrueHoop: What is Corey Maggette Worth?
Podcast
•
Stein on Elton Brand and Baron Davis
•
Hollinger on players who may switch teams
•
Broussard on the money given to Arenas
•
Sheridan on Brand, Davis, Artest and Smith
Video
•
Bucher on how the Brand deal got done
•
Bucher on the latest NBA news
•
Arenas agrees to six-year extension