The lockout's looming shadow gets bigger and bigger as we get closer to the midnight Friday expiration date of the current NBA collective bargaining agreement.

But while some, including the fans, have a lot to lose if a standstill holds up into the regular season, a few NBA players and teams may actually have something to gain from a shortened season.

Our crew picks out the biggest benefactors, and losers, and also gives us a glimpse at what they'll be doing with all this extra non-NBA-related free time.
1. Thursday's owners-players meeting will be …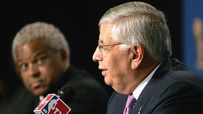 J.A. Adande, ESPN.com: Useless. The two sides are too far apart -- and the deadline for losing the season is too far away -- for them to accomplish anything in this final session before the collective bargaining agreement expires.

Joe Gerrity, Hornets 247: Uneventful. The two sides are admittedly nowhere near a deal. With Summer League already canceled and any potential opening night still months and months away, why would either side give ground at all at this point in negotiations? Expect some heated comments from both sides and absolutely nothing in terms of progress.

Zach Harper, Daily Dime Live: Disappointing. When they come out of the meetings at a veritable impasse, we'll be looking at the uncertainty of not knowing when we'll see basketball again. Doesn't mean we'll lose any games or time. But we just won't know for a long time.

Brendan Jackson, Celtics Hub: Fruitless. There is no chance a deal gets done to prevent a lockout. There will be a lot of posturing but, in the end, the players will be organizing workouts among themselves. What the players want and what the owners want are still two very different things. They'll eventually meet somewhere in the middle, but no one knows exactly where yet.

Jared Wade, 8 Points, 9 Seconds: Pointless. Derek Fisher should just stock up on crab cakes, tiramisu or whatever else is that they serve at these contentious negotiation sessions. Because that's the last thing the owners are going to offer the players for a long time.
---
2. Which player or team would benefit most from a shortened season?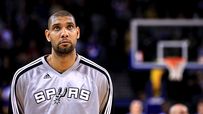 J.A. Adande, ESPN.com: The Spurs. They could've used a shorter season in 2010-11, when they finished off a 57-13 start by losing 12 times in their final 18 games, including a first-round series loss to the Grizzlies. They got injured and looked tired at the end. Fifty games must sound really appealing right about now.

Joe Gerrity, Hornets 247: The Spurs. They seem to be a little too old and creaky to go the distance lately. A shortened season could give them one more chance to steal a title before the dynasty fades into the distant past.

Zach Harper, Daily Dime Live: If he were on a team, I'd have a killer Eddy Curry joke right now.

Instead, I'll say Tim Duncan. If we end up with a 50-game season again, Timmy will be able to give the Spurs more on offense. Even if the games are jammed together, he can really let opponents have it on the block.

Brendan Jackson, Celtics Hub: The Miami Heat and LeBron James. A shortened season is good for any young, athletic, streaky team, and Miami happens to be the best one. Veteran-laden teams need to add pieces, and those pieces have to build chemistry. The Heat proved that they can get to the Finals with James, Dwyane Wade, Chris Bosh and a bag of balls.

Jared Wade, 8 Points, 9 Seconds: Dirk and the Mavericks. There is no team in the league more confident right now, and the fewer games the Heat have to coalesce, the Lakers have to get right, the Thunder have to mature and the rest of the teams have to incorporate their new acquisitions, the better the chance for a Dallas repeat.
---
3. Which player or team would lose the most from a shortened season?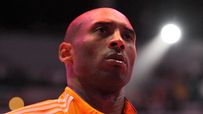 J.A. Adande, ESPN.com: Kobe Bryant. Let's say there's another 50-game season, as there was in the 1998-99 lockout. That would mean Kobe will have missed 64 games because of lockouts in his career. Keep that in mind if he finishes, say, 1,500 points behind Kareem Abdul-Jabbar on the NBA's all-time scoring list.

Joe Gerrity, Hornets 247: The Hornets. A lockout-shortened season wouldn't derail the unprecedented efforts the NBA has made to keep the team in New Orleans, but it would create yet another hurdle. The Hornets need fan support throughout the summer and next year to find an owner, and few events drive spectators away more than lockouts.

Zach Harper, Daily Dime Live: The Lakers might have a difficult time with a shortened season. Without Phil Jackson guiding the flow of their season, they won't have a lot of margin for error if they decide to shake up the roster. A slide at the wrong time could bury them.

Brendan Jackson, Celtics Hub: First-round picks and fringe veterans. Rookies have the potential to make a huge jump in their first year, and anything that stifles that development is not good for career longevity. At the same time, there is always a new crop of players with one foot out of the NBA. Once you're out, you're hardly ever let back in … unless you're Eddy Curry, I s'pose.

Jared Wade, 8 Points, 9 Seconds: The Clippers. Donald Sterling relies on the revenue generated from all 82 games to power his mechanical heart.
---
4. Whose side are you on: the owners' or the players'?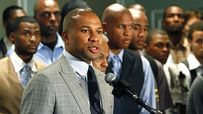 J.A. Adande, ESPN.com: I'm with the players. People spend money to watch players play, not owners own. NBA players have already accepted a salary cap, a rookie wage scale and a maximum salary, and owners still want more to cover their own mistakes. The owners are the ones who want to deprive us of basketball to suit their needs; when the players are fiscally irresponsible they don't shut down the league.

Joe Gerrity, Hornets 247: The owners. It's hard for me to get past the fact that just about every player under contract makes millions a year for playing a sport most people participate in at the YMCA, while owners invest hundreds of millions of dollars and often lose money.

Zach Harper, Daily Dime Live: I'd like to vote Independent here. There is good and bad to both sides right now, and they both need to give in a little. I like the current system in the NBA and think it just needs a few tweaks instead of a massive overhaul. Ultimately, I'll end up siding with whichever side gets this done.

Brendan Jackson, Celtics Hub: I'm with whoever makes basketball a reality next season … which is just a gutless way of saying that I can see both sides' perspective. No one in any socioeconomic stratum wants to take a pay cut, but it's pretty evident that the CBA needs overhauling. The Joe Everyman in me wants the players to keep fighting, but the fan in me wants them to keep playing.

Jared Wade, 8 Points, 9 Seconds: The hot dog vendors. So far, neither side seems to be negotiating in earnest. There has been no urgency, and both camps have dug in, resigned to the inevitability of a lockout that is now imminent. And if this delay in taking the negotiations seriously in favor of juvenile posturing leads to missed games, it won't be the millionaires or the billionaires who suffer the most.
---
5. What will you turn to in the event of a lockout?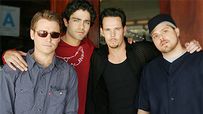 J.A. Adande, ESPN.com: I'll be watching classic series online on HBO Go. I already caught up on the "Game of Thrones" episodes I missed during the playoffs. I was a late arrival to "Curb Your Enthusiasm" and "Entourage," so during the lockout I'll peep the early seasons. I'll check out "Deadwood." And I'll re-watch all five seasons of "The Wire." Any other recommendations?

Joe Gerrity, Hornets 247: Without Summer League to complete my life, I'm taking my talents (and my girlfriend) to the Netherlands and Sweden for a few weeks. Otherwise, I'm working to integrate Hornets247 and Hornets Report, and hosting a ticket-sales event for the Hornets. Also, I'll be dancing, eating seafood and attending festivals in the fantasy land they call New Orleans.

Zach Harper, Daily Dime Live: I'm going to turn my attention to what I usually do: watching, tweeting and writing about (mostly bad) movies. I'll watch a lot of baseball, check out the Euroleague and play a lot of video games. Basically, I can't wait to push all of this stuff aside to spend 15 hours a day watching, discussing and consuming the NBA.

Brendan Jackson, Celtics Hub: I am going to parlay my TrueHoop TV gig into a successful movie career. Is Scorsese still into romanticizing Boston Irish? If so, I've got some pale skin and a red beard he should see. In reality, I'm going to save a lot of money by not renewing my NBA League Pass and actually play basketball. Aw, who am I kidding? I can't not have League Pass.

Jared Wade, 8 Points, 9 Seconds: The stack of books that has been gathering dust on my shelf while I have spent the bulk of my AM hours over the past five years watching the likes of Tuesday night Warriors-Kings games. I might even try to find out what getting a good night's sleep between November and June feels like. Gonna be weird.


ESPN.com and the TrueHoop Network
J.A. Adande writes for ESPN.com. Joe Gerrity, Zach Harper, Brendan Jackson and Jared Wade write for the TrueHoop Network.
• Follow ESPN's NBA coverage on Twitter | On Facebook