Summer Forecast: Conference finals predictions
Originally Published:
September 11, 2008
• 2008-09 offseason predictions: East | West | Awards | Conf. champs | NBA champs

According to 25 ESPN writers, editors and contributors, the Celtics and Lakers might as well have played a 14-game series back in June. Why? The same two teams are headed on a collision course at the end of the 2008-09 season, with one little twist: This time, the Lakers will be crowned champions.
Here is the committee's early forecast for who will come out on top in the Eastern and Western conferences:
Fresh off winning the NBA title, it is a safe assumption that the Celtics will dial down their intensity level on defense, right? No chance. Kevin Garnett would never let that happen.
Although Garnett, Ray Allen and Paul Pierce are all in their early 30s, Boston is an overwhelming favorite to win the East again, according to our panel of voters.
For starters, the ultrafocused Garnett will keep the team hungry. Secondly, unlike the West, there aren't as many quality challengers in the East. Lastly, despite losing James Posey to the Hornets, Boston has plenty of young players, such as Leon Powe, Rajon Rondo and Kendrick Perkins, ready to make sizable contributions.
Still, where is the love for the perennial Eastern Conference power Pistons? Not a single person on our panel thinks Detroit will win the East. Interesting.
On the other hand, our committee thinks that either Mo Williams is the missing piece in Cleveland or that LeBron James is capable of even bigger things. Probably the latter.
Although other teams in the East are deeper, more experienced and, top to bottom, more talented, only one squad has James, and that is Cleveland. He has carried the Cavs to the Finals on his back before, and if the role players can step up, a return trip is possible.
Philly also has the horses to be a threat. By luring Elton Brand away from the Clippers and inking Andre Iguodala to a new deal, some think the Sixers could crash the party come June.
Andre Miller is an underrated floor leader, Louis Williams and Thaddeus Young have shown flashes of brilliance, and Samuel Dalembert has the tools to be one of the top big men in the conference. How far the Sixers go in the playoffs may come down to the outside shooting of Kareem Rush and Donyell Marshall.
Last offseason, the biggest on-court topic of conversation was how unhappy Kobe Bryant was with the inability of the Lakers' front office to surround him with a championship-caliber roster.
Although that puzzle obviously was solved, Bryant and the Lakers still are making headline news as we approach training camp for the 2008-09 campaign:
1. Is the reigning league MVP making the right decision by not having surgery to fix his pinkie?
2. How will L.A. work Andrew Bynum into the lineup without disrupting team chemistry?
Despite those two lingering questions, our experts have little doubt that the Lakers are the team to beat in the West. Bryant will be hungrier than ever in his quest to win a championship without Shaquille O'Neal, and the Lakers' already effective bench gained a year of valuable experience.
However, the Hornets' bandwagon is getting crowded, too, after putting together the best season in franchise history. With an MVP candidate in Chris Paul, an All-Star in David West and a championship glue guy in James Posey, the Hornets will be there if the Lakers slip up.
But some believe the Rockets will be crowned West champs, even though Tracy McGrady is 0-7 in the first round of the playoffs. The addition of Ron Artest has some convinced that Houston will win not only one playoff series but three. Still, T-Mac and Yao Ming have to stay healthy.
Oddly enough, the panel either forgot that the Spurs win the NBA title every other year (2003, 2005, 2007) or doesn't care. How else do you explain San Antonio's not receiving a single vote to win the West?
Predictions compiled from the forecasts of 25 ESPN writers, editors and contributors: Henry Abbott, J.A. Adande, Kevin Arnovitz, Jon Barry, Jordan Brenner, Maurice Brooks, Chris Broussard, Ric Bucher, Chad Ford, Jemele Hill, John Hollinger, Mark Jackson, Scoop Jackson, Tim Legler, Jackie MacMullan, Chris Palmer, Chris Ramsay, Dr. Jack Ramsay, Jalen Rose, Chris Sheridan, Marc Stein, David Thorpe, Royce Webb, Brian Windhorst and Matt Wong.
2008-09: Offseason Predictions
Offseason Predictions: Standings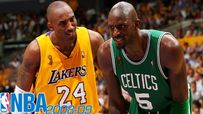 Lakers-Celtics again? Or will LeBron and CP3 crash the party? Our experts forecast the '08-09 standings.
Predictions: East | West
Offseason Predictions: Awards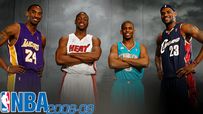 Gentlemen, start your engines. The races for MVP and ROY are about to begin. Our experts vote and make other picks, too.
Experts | Poll
Offseason Predictions: Champs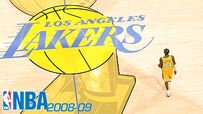 Who will take home the trophy next season? Not all of our experts are predicting a Hollywood ending.
Conference champs | NBA champs
Offseason Predictions: Team Turmoil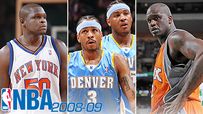 Which teams will face a world of pain? Our experts turn their attention to a forecast for widespread fizzle and cloudy futures.
TrueHoop
Offseason Predictions: LeBron James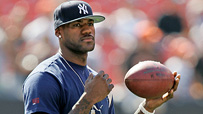 LeBron could be a free agent in the summer of 2010. Where might he wind up? The majority of our panel says: Not in Cleveland.
Forecast
Offseason Predictions: NBA Expansion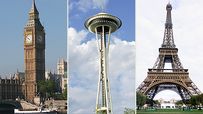 Will Seattle get a new team or will the NBA go overseas? Our experts predict where the league will expand by 2018.
Expansion locations


MOST SENT STORIES ON ESPN.COM